Barcelona attacks: Security services overstretched by tourism & political strife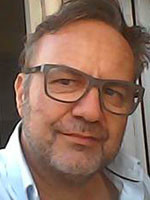 Martin Jay is an award winning British journalist now based in Beirut who works on a freelance basis for a number of respected British newspapers as well as previously Al Jazeera and Deutsche Welle TV. Before Lebanon, he has worked in Africa and Europe for CNN, Euronews, CNBC, BBC, Sunday Times and Reuters. Follow him on Twitter @MartinRJay
Published time: 18 Aug, 2017 15:51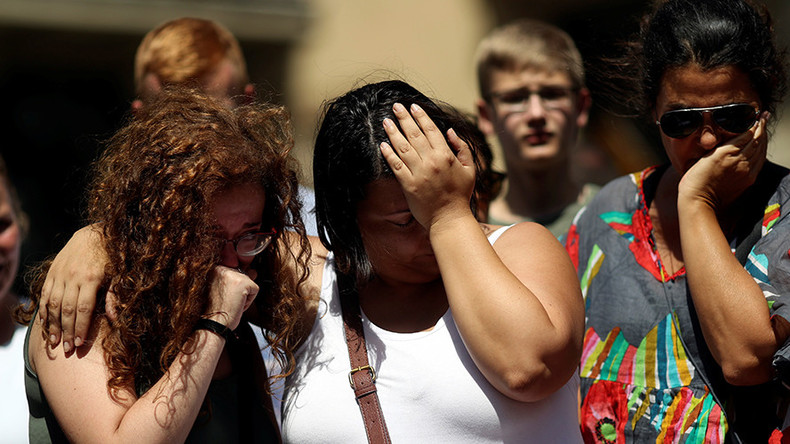 Spanish police will no doubt be looking at immigration and radical jihadists from neighboring Morocco for clues. But the government might also have to accept high tourism is also a factor for the attack, along with Catalonia's aim to become independent.
Spain did well for so long to avoid being marred by the ISIS-inspired attacks which Britain, France and Germany have endured. For many though, it was only a matter of time before the country's deadliest attack in March 2004 - when terrorists bombed on commuter trains in Madrid, killing 191 people and wounding more than 1,800 – would ring in their ears.
READ MORE: Barcelona attack: What we know so far
The attack in Barcelona of course was nowhere near the same scale as Madrid 2004, but gruesome images of the roadside carnage will quickly bring security officers and terrorism experts to look back at it, scouring for traits which have repeated themselves.
The Moroccan connection, for example, cannot be ignored as, like Madrid, Barcelona has already arrested one radicalized Moroccan with at least one other likely to be identified. The Madrid train attack involved a number of Moroccan Salafists who teamed up with an existing Al-Qaeda cell in the country. Although intel-sharing and cooperation between Morocco and Spain are very good, both countries will now be under pressure to see if mistakes were made.
One of the suspects in the Barcelona attack reportedly came from the tiny Spanish enclave of Melilla which, along with Ceuta are incendiary political subjects as, many Moroccans believe, both should be part of the North African Muslim kingdom and not Spanish.
While Spain's Prime Minister Mariano Rajoy announced three days of official mourning, he was quick to call the attack "jihadist," and the Spanish royal household gave us a clue to other possible reasons why the attack took place in the first place. "They are murderers, nothing more than criminals who are not going to terrorize us. All of Spain is Barcelona," it said on Twitter.
Bold words but few in Spain believe the country is united and its internal strife might be to blame for allowing the attack to happen.
Could the Barcelona van massacre have come about because of the country's police taking their eye off the threat from radical jihadist groups while engaged in the Catalan independence debacle (with a referendum scheduled for October), or violent 'anti-tourism' street protests which are affecting a number of the main tourist hubs?
While these incidents have been concentrated in Catalonia, the Basque Country, and the Balearic Islands, officials go to great lengths to play down their relevance, and stress the protests should be taken with a pinch of salt. They claim the 'attacks' (the violent protests) are "clearly part of the pro-independence agendas of a small number of radical and anarchist movements," but not believed to be linked to the Barcelona jihadist pavement killing.
But Spain may well be forced to look at its tourism model, which is showing impressive numbers. Some might argue the high numbers of tourists and poor anti-terror measures contributed to Barcelona being an attractive location for another van attack, given that jihadists are learning that international terror attacks which feature many (Western) figures reap maximum press coverage around the world.
Remarkably, Spain is the world's third-most visited country. Last year, it posted a new record of 75 million tourists. According to the World Travel and Tourism Council, the total contribution of travel and tourism to Spain's economy in 2016 was €158.9 billion, or 14.2 percent of GDP. Given this, and its weak anti-terror measures, it could be argued it was only a matter of time before it became a prime choice for international jihadists, keen to make a statement about the West's atrocities in Mosul, Iraq but also to hit the Spanish government where it hurts most: financially.
Islamic State's Amaq news agency said: "The perpetrators of the Barcelona attack are soldiers of Islamic State and carried out the operation in response to calls for targeting coalition states," a reference to a US-led coalition against the Sunni militant group.
The claim could not immediately be verified, and like many, will have to be assumed to be false, in that it claims the Islamic group specifically commissioned its members to carry out the attack.
But the statement will be like salt in an open wound for Spain's political class and stir questions about its involvement in the Middle East. Spain has several hundred soldiers in Iraq providing training to local forces in the fight against Islamic State, but they are not involved in ground operations. Of course, post-Barcelona, politicians may seize on the public anguish and send more troops there, which many experts will argue would be an own goal as ISIS would no doubt welcome such a move.
Further south
However, looking outside of Spain's borders will be a smart move for Rajoy. Just recently, Spain made the headlines around the world when hundreds of illegal immigrants jumped the fence into the Spanish enclave of Ceuta (on the Moroccan coast) raising a number of questions about whether Islamic fanatics were among the mass which foreign journalists usually assume is entirely African. Given that some of these countries have a deep rooted connection with Al-Qaeda in the Maghreb (AQIM) like Mali or Mauritania, can it be out ruled that Spain is the first EU country for migrating jihadists from North Africa? The numbers also are increasing with some estimating three times more are getting across in recent years, with some even arriving in small boats alarming Spanish tourists on the beaches.
The Morocco question will also need to be looked at again, as once again the culprits are from there, a country which has had its battle with home grown Salafist extremists. Notably, in 2003, the Salafists killed 45 in a suicide bombing in Casablanca which resulted in the King responding with a massive crackdown, jailing well over a thousand in one go. Morocco has an extradition treaty with Spain but also has a love hate relationship because of Melilla and Ceuta. It might be time for cooperation on terrorism to be ramped up to a new level of intel-sharing as it was this which netted the Madrid bombers both in Spain and Morocco. If a crackdown doesn't quickly follow, the message to ISIS and its followers would be that Spain is an easy target. And given that the country has internal political problems, the security forces may still be on the back foot before the next one comes.
Martin Jay is based in Beirut and can be followed at @MartinRJay
The statements, views and opinions expressed in this column are solely those of the author and do not necessarily represent those of RT.