China-Russia relations enjoy 'new normal' of closer cooperation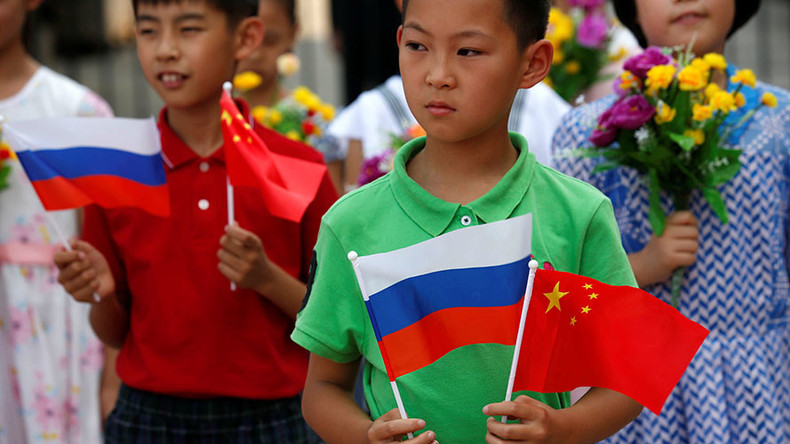 In contrast with an unpredictable international situation, the China-Russia relationship in recent years has witnessed a new normal of stable and sustainable high-level development.
Although worries were swirling over whether the sound momentum of the bilateral relationship could be sustained after US President Donald Trump sent a signal of policy adjustment toward China and Russia at the beginning of his presidency, the China-Russia relationship has not been affected.
The Sino-Russian strategic partnership of coordination, which began in the 1990s, has been continuously enriched and improved by generations of leadership of both countries, setting up an unprecedented model of major power relations. These achievements are attributed to the endeavors of state leaders of both countries.
The presidents of China and Russia have multiple face-to-face meetings at different occasions every year, which not only develops personal intimate ties, but also enables timely communication and exchange of views over bilateral and multilateral issues.
Read more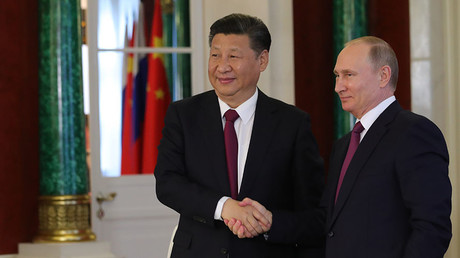 Chinese President Xi Jinping and his Russian counterpart Vladimir Putin met this week for the third time this year in Moscow during Xi's state visit to Russia following their meetings in Beijing and Astana, on the sidelines of the Belt and Road Forum for International Cooperation and the Shanghai Cooperation Organization (SCO) summit. The latest meeting will help propel the deepening of the bilateral comprehensive strategic partnership.
Economic and trade cooperation between China and Russia has improved continuously and embarked on a new era. In addition to the China-Russia gas pipeline project and a joint venture to develop a wide-body commercial jet, the two countries have made breakthroughs in the fields of trade in agricultural products and oil and gas equipment, cross-border e-commerce, financial investment cooperation and construction of large-scale international transportation corridors such as "Binhai 1" and "Binhai 2."
These achievements are the bedrock of the China-Russia relationship and working as a brake to prevent a reversal in bilateral relations. As seen in the Russia-EU relationship, because of close trade ties, the two sides must calmly seek a solution whenever they are locked in difficulties.
China and Russia have seen a continual improvement in military cooperation. The deepening military cooperation has not only strengthened mutual political trust but also demonstrated the resolve and capabilities China and Russia have in jointly safeguarding regional and international security and stability.
Read more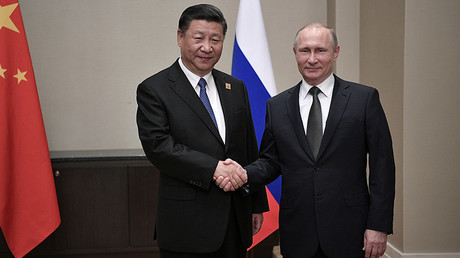 On June 7, Chinese Defense Minister Chang Wanquan met his Russian counterpart Sergey Shoygu in Astana during the SCO summit and signed a roadmap on military cooperation for 2017-20. The roadmap makes general plans for military cooperation between China and Russia in 2017-20.
It is an embodiment of high-level mutual trust and strategic cooperation, and conducive for both sides to deal with new threats and challenges in security and jointly safeguard regional peace and stability. Chang emphasized that in the next step, the two sides will formulate a concrete plan to promote military cooperation.
Beijing and Moscow are also set to hold military drills in the Baltic Sea in late July and the Sea of Japan and Okhotsk in mid-September. The first exercise will be a great test of the Chinese navy's maritime expeditionary capabilities.
Last but not least, cultural exchanges between China and Russia have played an important role in promoting the development of bilateral relations and mutual understanding of both peoples. With the backdrop that the China-proposed 'Belt and Road' initiative has become more acceptable to Russia, bilateral cultural exchanges have expanded both in terms of scale and level and achieved fruitful results.
Close cultural cooperation has been established under bilateral and multilateral mechanisms. A large number of large-scale cultural cooperation projects have injected a strong impetus for the further development of cultural communication between China and Russia. The bilateral cultural exchanges have witnessed a good momentum and played an increasingly important role in propelling the China-Russia relationship.
Luo Yingjie, professor at the University of International Relations.
This article originally appeared in Global Times
The statements, views and opinions expressed in this column are solely those of the author and do not necessarily represent those of RT.