Al-Quds International Day means Freedom comes before Peace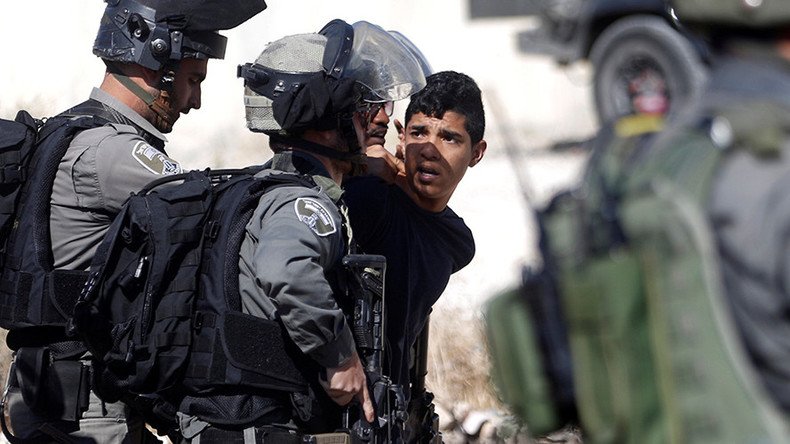 Al-Quds is the Arabic name of Jerusalem, Islam's third holiest city after Mecca and Medina. International Al-Quds Day is important for Palestinians and the whole world, as Jerusalem is a holy city, a city of three divine faiths.
Al-Quds International Day is held on the last Friday of Ramadan each year. It's a day when people around the world, Muslims and non-Muslims come together to demonstrate their support for the oppressed in the world, in particular, the oppressed Palestinians who have been living under Israeli occupation for over 60 years. It has been exactly 38 years since the declaration of Al-Quds International Day. This day besides symbolizing the world's support for the freedom of Palestine, it also contains important messages of Islamic unity, international solidarity, and global anti-imperialism.
Imam Khomeini's role
On August 16, 1979, on the first Ramadan after the victory of the Islamic Revolution, Imam Khomeini declared the last Friday of the holy month as Al-Quds Day, a day for solidarity with the oppressed, in particular with the oppressed in Palestine. In an interview on 1st December 1978, two months before the victory of the Islamic Revolution, an American reporter asked Imam Khomeini about his support for the Palestinians. Imam Khomeini replied "We support the oppressed. We support whoever is oppressed wherever they may be, and the Palestinians are oppressed, the Israelis oppress them. For this reason, we support them."
The principal of Al-Quds Day is not to support the Palestinians because they are Muslims or they are Christians or Jews or anything else. The principal is to support those who are oppressed. By suggesting Al-Quds Day, Imam Khomeini awakened the conscience of humanity to the issue of Palestine and made people protest against Israeli oppression. Hence each year, the last Friday of Ramadan witnesses the participation of millions of individuals across the world in massive rallies.
The holy month of Ramadan revives the spirit of unity and brotherhood among Muslims; it was certainly not a coincidence that Imam Khomeini chose a Friday during this month to dedicate for this noblest purpose of joining our hands together, no matter what school of thought we belong to or what nation we come from. When the Muslim world has savored the sufferings of the poor and needy by fasting from food and water throughout this holy month, Muslims naturally become more sympathized and united for the cause of the oppressed.
Hence, the peak of spiritual recognition in this aspect becomes more apparent toward the latter part of Ramadan, which makes the timing all the appropriate to dedicate as Al-Quds Day. We all share the same concern for Al-Quds and Baitul Maqdis, and therefore, our collective protest on this specified day, particularly as the world is well aware of the Muslims observance of the holy month of fasting, creates a greater effect and speaks a louder voice for the cause of standing up against oppression.
The Dilemma of Al-Quds
Al-Quds, or Jerusalem, of our days, is a city where Muslims have to go through checkpoints of armed Israeli soldiers if they want to visit al-Aqsa or other mosques and holy sites. It is a city where year after year, Israeli military kill Palestinian civilians whether women, old people and kids alike.
If you still follow the tragic news that comes from Palestine on a daily basis, you can witness how grim and hopeless the situation there is. Palestinians who are portrayed by mass media as militants and aggressors only assert their rights over the land that they've lost, losing tens of thousands of people in bloody clashes with one of the most advanced armies in the Middle East. At the same time, hundreds of thousands of Palestinians who lose their houses due to illegal Israeli court orders are forced to become refugees scattered around the world. As for Israelis, they continue to push their unlawful claims by making up shocking archeological fables. They are aided by pro-Western media that tries to wipe out the Israeli leadership's atrocious actions against the Palestinians, their holy sites and their neighborhoods.
Hence, the massive annual rallies in commemoration of Al-Quds International Day is an excellent opportunity to shatter prejudices and share each other's perspectives. It is also an opportunity for socialists and peace activists to engage with Muslims, in particular, Muslims whom they may see as 'fundamentalists,' to clarify misunderstandings which can very easily lead to Islamophobia.
Significance of Al-Quds Day rallies
This year just like every year, Al-Quds Day rallies are planned for most major cities in the world. Hardly a day passes by without an incursion by illegal Israeli trespassing into the holy division in Al-Quds. Over the last decade, aggressive Israeli incursions have escalated. The Israeli plan is simply the annexation of al-Haram al-Sharif (The Temple Mount) with a view to taking it over completely. Hence the responsibility for liberating Palestine symbolized first by the liberation of Al-Quds falls on the shoulders of Muslims worldwide as well as fair-minded, justice seeking non-Muslims.
Al-Quds Day rallies, therefore, assume great significance in mobilizing global public opinion for this ongoing calamity abided by a cruel mockery of "justice for the chosen ones." Keeping the issue of the continued Israeli occupation of Al-Quds and Palestine alive is a religious duty of all Muslims worldwide and a human rights duty for peace activists too.
Al-Quds Day is no longer just about the unity of Muslims; it also embraces the unity of all who oppose oppression and strive for justice. And justice means rejecting so-called solutions which are essentially unjust; that reward the oppressor for their crimes and grant them legitimacy for returning a few crumbs of what they have stolen. Al-Quds Day means freedom before peace for as Malcolm X once said: "You can't separate peace from freedom because no one can be at peace unless he has his freedom."
The statements, views and opinions expressed in this column are solely those of the author and do not necessarily represent those of RT.
You can share this story on social media: