Egypt hits back at Western-backed militants in Libya 'meant to bring democracy & freedom'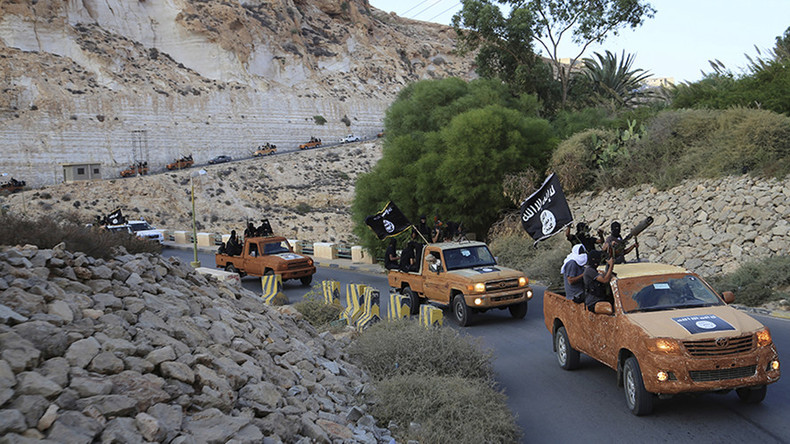 Following the killing of Coptic Christians on its territory, Egypt attacked jihadist positions in Libya due to a 'direct threat' to its national security following the dismantling of Libyan statehood by the NATO-led intervention, political analysts and experts have told RT.
Egypt carried out six air strikes in Derna in eastern Libya on Friday, state television reported, adding that it is where the militants who carried out the deadly attack on the Coptic Christians were trained.
Six years after Western powers intervened to overthrow the government of Colonel Muammar Gaddafi amid the Arab Spring protests, Libya is still engulfed in chaos and violence.
Read more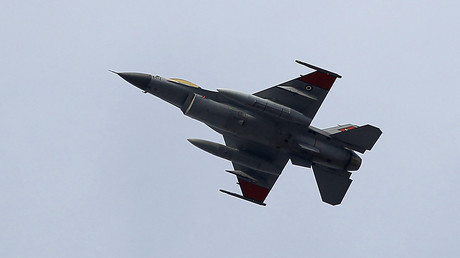 The North African country is divided between several major forces – the UN-backed unity government in Tripoli (GNA), a Tobruk-based parliament, and a self-proclaimed National Salvation Government – and is being further ripped apart by numerous militant groups, including Islamic State (IS, former ISIS/ISIL), Al-Qaeda and other extremist factions vying for control of the fractured state.
"Unfortunately, after the Western intervention in Libya and the destruction of Libya basically we ended up with at least three governments," Seif Dana, professor of sociology at the University of Wisconsin-Parkside told RT.
"The West has created that power vacuum unfortunately from our blundering and our belligerent approach to resolving the Gaddafi problem," journalist Martin Jay explained.
The lack of an effective government has reshaped the once thriving North African country into a hotbed for jihadists, analysts say.
Neighboring Egypt sees the instability of Libya as a direct threat to its national security, especially in the wake of the deadly attack on Egypt's Coptic Christians. Friday's airstrikes against Libyan militant sites occurred as rival factions battling for control clashed in Tripoli using tanks, armored vehicles and pickup trucks mounted with anti-aircraft guns.
As anarchy continues to reign in Libya, some experts question if a successful anti-terrorist campaign can be a viable proposition in such a turbulent climate.
"Whether or not you can actually implement an effective anti-terrorist campaign in a country which its own government can't even man its own borders because of the sheer size of it, is a difficult question to answer," Jay said.
"Intelligence will be part of it and the cooperation with the incumbent government, but I do not think that anyone is holding their breath that Al-Qaeda will be wiped out entirely in Libya in the near future."
"I do not believe that this cooperation with the Libyan government controlled by Islamists would lead anywhere," Dr. Jamal Wakeem, professor of history and international relations from the Lebanese University in Paris told RT.
"Egypt has been conducting air strikes into certain strongholds of terrorist groups in eastern Libya. But it did not have any support or any cover from the international community," Wakeem said.
He also pointed out that "NATO was bombing Gaddafi when these terrorist groups were attacking him."
Read more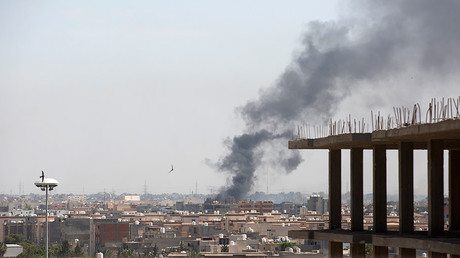 Joshua M. Landis, head of the Center for Middle East Studies at the University of Oklahoma, saw a tragic irony in the fact that Egypt is battling the same militants which were funded by the West to supposedly bring "peace" to the region.
"The arming of rebel groups that were supposed to bring democracy and freedom to the Middle Eastern countries and increasingly have only mired them in civil war and growing extremism," Landis noted.
The Egyptian anti-terrorist campaign in Libya should focus not only on militants, but also on those entities which support them, Abayomi Azikiwe, editor of Pan-African News Wire told RT.
"Identifying the states and the entities within these states who are arming and financing and providing all types of diplomatic and political cover for these organizations to continue to operate in this fashion" must be one of Egypt's priorities in its battle against extremists, Azikiwe said.
"We do know that Libya has become a base for instability throughout North Africa and even beyond to West Africa and of course into Europe as well," he added.
The statements, views and opinions expressed in this column are solely those of the author and do not necessarily represent those of RT.