'FBI never had access to DNC computers, used secondary forensics' - Ray McGovern, fmr CIA officer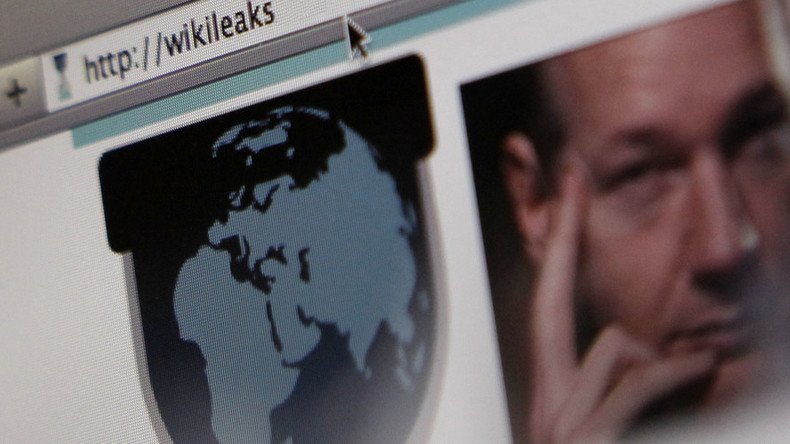 We could forgive Crowdstrike, but we could not forgive the head of the FBI who said they never got direct access to DNC computers. That is a very poor admission to make, says former CIA officer Ray McGovern.
The CIA possesses a tool for disguising the source of its hacks, that's according to the latest release of classified documents from Wikileaks, called "Marble". Previous batches of CIA documents released by WikiLeaks also revealed some other tactics the agency is said to have used to link cyber-attacks to other countries.
At the same time, the agency is also believed to have a program, called UMBRAGE, which allows it to mimic all sorts of hacking techniques, and can leave traces that will point to foreign sources instead of the US.
RT: Do these tactics revealed by Wikileaks seem to you, as to a former CIA agent, to be credible? Could the US really have this capability?
Ray McGovern: It is genuine. WikiLeaks and Julian Assange have a 100 percent record on authenticity. That matters. I am an intelligence analyst. This is the kind of unadulterated evidence after which I lust. After which any investigator or newsman should lust. Because Julian Assange doesn't change anything. It is documentary. And what does that mean? And that means that as an intelligence analyst, I can analyze and interpret it. And there is no way other to interpret this than the poor people from the Crowdstrike, the computer company that the DNC hired to look into who was hacking into their computers, it was beyond its capability to determine who had this virus in there.
CIA has worked with NSA for 15 years on this kind of program. How many lines of code are there? 700 million. How much does each line of code cost? 25 dollars. Do the math. So, only CIA as a beneficiary of NSA technology can do this. Why does CIA do it and not NSA, because the CIA takes riskier actions. As an intelligence analyst, I would say we could perhaps forgive Crowdstrike, but we could not forgive the head of the FBI who was very embarrassed to say 10 days ago, "We never got direct access to DNC computers. So, we had to use secondary forensics and that came from Crowdstrike." That is a very poor admission to make.
RT: The investigation into Russian alleged meddling in the US is still underway, yet no real proof has been provided. This story has been ongoing for quite a while....Can we expect any concrete evidence to come out this late?
RM: The problem is that the mainstream media in the US accuses RT of being a propaganda organ. It is sort of like the pot calling the kettle black. The black reality is that some of this information never appears in the mainstream media, witnessed by the fact that one of the deputy assistance secretaries of state of the Pentagon admitted that she was very concerned at the end of Obama administration that the very sensitive information that indicated how the Obama administration, i.e. the CIA, was getting us information that was leaked on personages within the Trump campaign. We had to protect that information because we can never let them know how we got it. That has not even been published and that is three days old.
The statements, views and opinions expressed in this column are solely those of the author and do not necessarily represent those of RT.
You can share this story on social media: