'Turkey is not third-class nation, should send EU more refugees'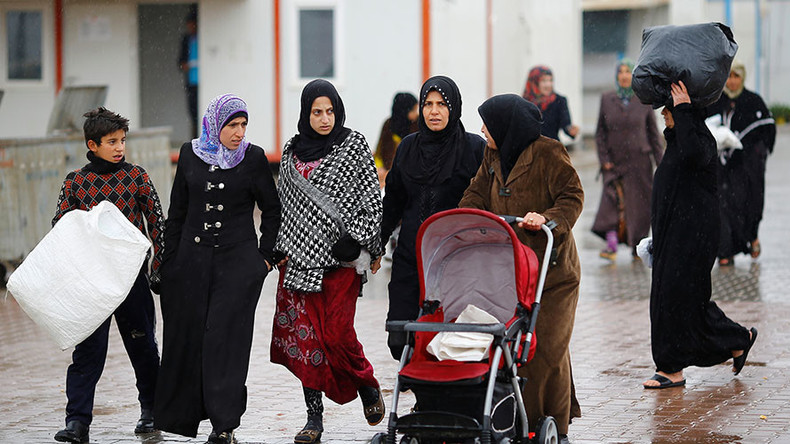 I think if European countries are not fulfilling agreements, you just have to give them signs by letting 50,000 to 100,000 immigrants to the European Union, political analyst Remzi Aru told RT.
Turkey's minister for EU affairs Omer Celik said Ankara should reconsider a migrant deal it struck with Europe last year. He claims it's clear the bloc won't honor its commitments, for example, granting Turks visa-free travel.
Under the deal, which is being questioned amid a diplomatic spat with the Netherlands, Turkey would take back migrants who enter the EU illegally. In return, it gets financial aid from the EU. At the same time, Brussels has promised to drop visas for Turkish citizens once certain conditions are met.
Turkey appears to be tired of waiting.
RT: This is the second time the minister's called the deal into question in the last few days. Could Ankara really pull the plug on it?
Remzi Aru: I wonder why they did not just do it before because I think Ankara is a little bit naïve in thinking that the EU will fulfill the agreements. The visa liberation should come in October. It came a couple of days ago for Georgia, which is a neighboring country of Turkey and has an extremely low per capita income and several other problems. So, this visa obligation is a very political issue for a country that is applying for EU membership, this is something very strange.
For Turkish people this is like being handled like third-class people in the world. So, I wonder why they still think about it. I think if European countries are… not fulfilling agreements, you just have to give signs by letting 50,000 to 100,000 immigrants to European Union. Otherwise - I hear this very often when I speak to people in Berlin - that Turkey is speaking but doing nothing. So, it is time now to do something.
RT: Is Turkey genuinely doing enough to stem the flow of migrants and refugees into Europe?
RA: I have been to Turkey several times in the last few months. And there are a lot of controls around the border, so, as if you are a refugee or coming with a car from the eastern part of Turkey, there are big controls at the border so you even have no chance to enter the eastern region. So Turkey can just close these controls and in the next days you will have a couple of hundred thousand refugees in the EU…
The statements, views and opinions expressed in this column are solely those of the author and do not necessarily represent those of RT.