'Russophobic hysteria now backed up by massive US troop movements in Europe'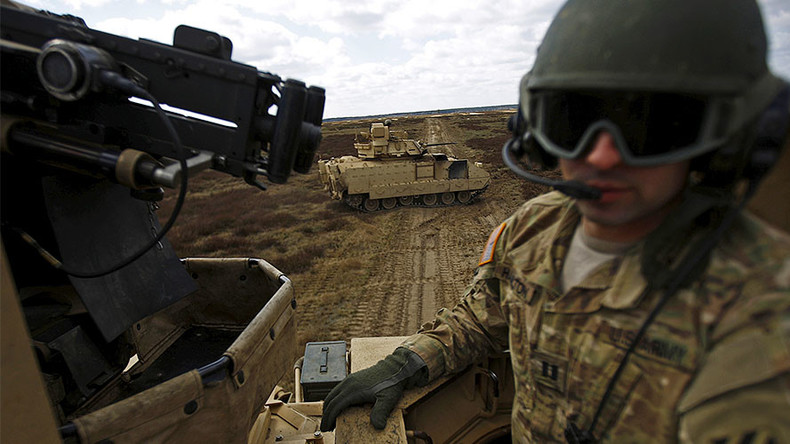 We live in dangerous times, where the behavior espoused by Obama and Clinton has been extremely dangerous, says former British ambassador to Uzbekistan Craig Murray.
Russian hackers have found themselves at the center of yet another controversy, thus helping to fuel the latest round Russophobia.
A Russian-language version of a new, highly-anticipated episode of Sherlock was leaked online before its first official airing, leading to all sorts of conspiracies.
The BBC, which owns the rights to show Sherlock, says it will carry out a full investigation of the incident.
RT: What do you think of the claim that Russia keeps a dossier on key British MPs?
Craig Murray: It seems to me unlikely. Of course there are spies – all countries more or less have spies. Russia has spies, America has spies, Britain has spies. I suppose these people have to do something to justify their salaries and the enormous cost of their organization. There is a certain amount of nonsense that goes on. But I really don't think that Russia spends a great deal of its time keeping dossiers on British politicians with incriminating photographs and that sort of thing. I think it is a very 1950's idea.
RT: Like in the hacking scandal, no real evidence has been put forward. Is it now acceptable to just forget about evidence?
CM: It seems quite remarkable the number of claims that we've seen. The so-called hacking scandal, then the wider claims from that absolutely unbelievable dossier apparently compiled by Christopher Steele about meetings where people can prove they were nowhere near the meeting; about people being sacked who weren't sacked, and all kinds of absolutely fact-free nonsense, which the media then claims as unverifiable.
Actually, it was very verifiable – you could easily verify it wasn't true. And now we have this stuff. I think anti-Russian stories using a secret source are going to be with us for some time. You've got to remember that the military and the security services have to justify their enormous budgets, and that is what this is all about.
RT: Is the worst of the hacking hysteria over now, do you think?
CM: Well, this is going to have to calm down though now, because eventually people will have to admit there is no evidence on this whatsoever, and in fact it didn't happen. But the lack of evidence seems no barrier at all to the hysteria continuing. This sort of wave of Russophobic hysteria is something which we experienced once or twice during the Cold War at this kind of level, which I really believed the world had got over. And it is extremely sad to see it coming again when that is backed up by massive troop movements and tanks wheeling around, churning up fields all over the Europe. We live in dangerous times, where the behavior espoused by Obama and Clinton has been extremely dangerous.
RT: One could say this has all gone to make Russia's special services seem all powerful - is there now nothing the world they wouldn't put past the Russians?
CM: I used to be British Ambassador in Uzbekistan. Before I was British ambassador to Uzbekistan, I learned Russian living as a student in St. Petersburg for many months. And I was a senior British diplomat at that time. I should say I had an extremely active social life. If the Russian secret services were doing what they claimed, then they would have some amazing photos of me; in fact, I would like copies. But I never heard anything from them at all. I think the great deal of it is entirely fictitious.
The statements, views and opinions expressed in this column are solely those of the author and do not necessarily represent those of RT.
You can share this story on social media: