Broken Wheel - Cycling's never ending tale of death and doping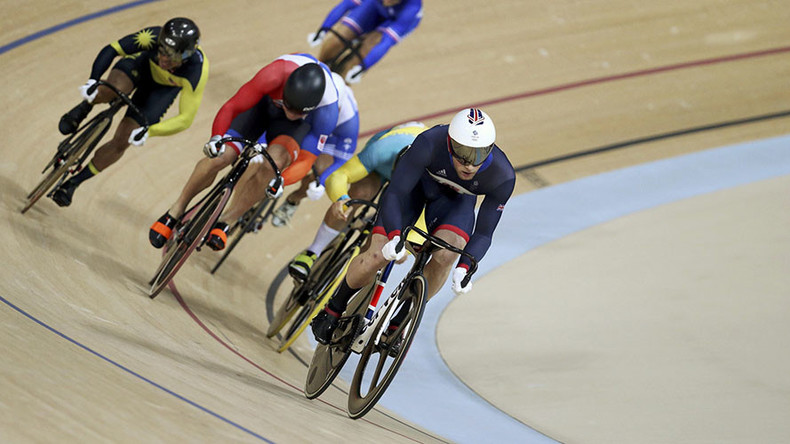 Cycling, from amateur to pro, has always been known to be full of death and doping. Despite whistleblowers, investigations and catching the most famous cyclist of all time, the sport continues to scrap at the bottom of the barrel.
In British Cycling, they are lucky to have a 'roof' at the top of the sport to make sure their teams and cyclists are protected. However, there might just be change on the way.
As I approached my teens, Ireland was sitting astride the pro cycling tree. Global giants in a grueling sport, there was a real genuine pride in the achievements of our athletes who slept in continental doorways or concrete floors in pursuit of contracts and success. We had the brilliant Sean Kelly who was an animal on a bike. He spoke few words, but when he did, you listened. Stephen Roche was a pudgy, engaging character who put Irish cycling into the stratosphere in 1987 by winning the Tour de France, Giro d'Italia and World Championship. Alongside these titans of the sport were Paul Kimmage and Martin Earley. Martin was and is our family neighbor, and it was a delight to see him out for training rides. I never aspired to be a cyclist; I just took great pride in their achievements. Achievements that were destroyed for me in 1989.
Over a family meal, my mam's friend mentioned Martin Earley (whose family she was very close to). Over coffee, she just threw away a comment that "using those drugs all the time will kill him." My dad added stories from a former colleague who knew Sean Kelly and told that use of performance-enhancing drugs (PEDs) were the norm. I chose not to believe them, until it was thrown wide open by Paul Kimmage's book "Rough Ride" in 1990. I read it two days before my final school exams began in 1991 and I credit the man with giving me focus that no PED ever could. The whole sport was rotten, corrupt and to win you had to dope.
The current president of the International Cycling Union (UCI), Brian Cookson, progressed as an administrator during these dark days of dangerous drug abuse in the sport he now oversees. From 1986 he was involved as a commissaire (race judge) at the highest level including the Olympics. In 1997 he became head of British Cycling, and the dawn of a new era arrived. British Cycling dominated those dirty 'johnny foreigners' with their doping and whatnot. The modern day Merlin and his apprentice, David Brailsford, guided British Cycling from six medals (no Golds) in three decades to British cyclists ruling the World at Olympic and Pro levels. So when 'Merlin' campaigned to take over the UCI in 2013 (where he was involved for more than 30 years) with the statement of cleaning house, large swathes of the English media unquestioningly supported him. The doping mess he had overseen in his time as head of British Cycling was ignored.
He stated that no longer would cyclists be allowed to 'buy' exemptions from doping, as Lance Armstrong was reported to have done in 2001, Cookson was going to do everything right and there would be no more issues "swept under the carpet". When he spoke in 2014, there were issues over Chris Froome's Therapeutic Use Exemption (TUE), a dubious doctor heading up the UCI TUE committee Mario Zorzoli. A man, who until July 2015, who could fast track TUEs into the World Anti-Doping Agency (WADA) system when needed, even post factum. Interestingly Cookson's son Ollie was working with Team Sky all that time, leaving for South Africa last year to work with the Dimension Data pro cycling team, alongside a number of admitted dopers including Rolf Aldag. He's gone a long way from the squeaky clean Team Sky who hire nobody previously involved with doping. Just like he'd done with Cookson Sr. in British Cycling, David Brailsford (Team Manager) would do it all on 'marginal gains' and good old British bulldog spirit.
And this is where the story takes a turn for the hypocritical worst. Having established Team Sky on the noble principles: #1 only hiring British Doctors as they would not be contaminated by foreign doping practices, #2 racing clean, #3 not using needles, #4 hiring nobody with a doping record or involvement in doping. The aim was to give young British cyclists a clean team to race with and to have a British winner of the Tour de France within five years. The task was complete in just three. When Bradley Wiggins took home the Yellow Jersey for the greatest cycling race of all in 2012, it came as a continually rising tide lifted British cyclists to Olympic glory and professional triumph. And all without any tainted personnel. Except Mr. Brailsford had to defend the work of former Rabobank doping doctor, Geert Leinders, with the team. Dr. Leinders is Dutch (breaking the Cookson-Brailsford law #1) and now banned for life for doping with Rabobank (breaking the Cookson-Brailsford law #4). In addition to former dopers Michael Barry (Cyclist) Sean Yates (Head Sports Director), Steven De Jongh (Sports Director) and Bobby Julich (Race Coach) - all breaking Cookson-Brailsford #4. Nothing to see here, move on please was the British media reaction.
Even last year, as former Team Sky rider Jonathan Tiernan-Locke spoke about PEDs being freely available in 2012 at race time (with Team Great Britain and Team Sky) breaking Cookson-Brailsford #2. Cookson Sr. said that he would be "surprised and disappointed" if things had changed after he left for the UCI. He was still leading British Cycling in 2012 when these pills were being given to riders under his care.
So the man who was involved at the top levels of cycling, when dozens of cyclists were dying from abusing PEDs will have us believe that it was all porridge and mineral water powering his plucky Brits on to win after win. Moreover, still he heads the UCI, and Team Sky which continues to dominate with Chris Froome looking to join the ranks of the greats with five Tour de France wins (he's won three). That Chris and his colleagues are all recipients of TUEs for the most spurious of reasons is not an issue for Mr. Cookson. He believes that Team Sky, and his son Ollie, merely "pushed rules to the limits." No further comment is needed on that hypocritical statement. That Bradley Wiggins admitted to receiving injections of illegal substances (under TUE) to compete at the same level not just broke the Cookson-Brailsford law #3, it calls into question everything those who are supposed to monitor the use of PEDs by athletes.
Into this mess is landed the good folk at United Kingdom Anti-Doping (UKAD), the same crew who are being paid to clean up the Russian Anti-Doping system. Since their establishment in 2009 UKAD has been led by former policeman David Kenworthy. His ascension to the anti-doping throne coincided with the creation of Team Sky and it's rise from obscurity to glory in rapid time. Under Kenworthy's leadership the company, UKAD, has become profitable despite his pleas for more money to be given to them. Under his watch whistleblowers have been ignored and the Dr. Mark Bonar affair disappeared as soon as it arrived. Even when boxer Tyson Fury appeared to have failed a doping test, UKAD were equally as silent. Head in sand works when you're making good money as Kenworthy and UKAD are.
We wouldn't know this from listening to Messrs Kenworthy, Cookson Sr. and Brailsford. Doping is just not the done thing in British sport, and despite mounting evidence to the contrary, they are still given a free ride by British media. In 2012 Paul Kimmage wrote of doubts surrounding Bradley Wiggins miracle Tour de France win in 2012. Even then Kimmage said that Team Sky was nonsense. That they were as dirty as the rest, only they had good media friends. For one, Sky TV (and their 24-hour sports and news channels) and also the Sunday Times, a paper Kimmage had been fired from for being too vociferous on the topic of doping. Team Sky was given the blessing by one of the men who brought down Lance Armstrong; the Sunday Times own David Walsh. Walsh, who with Kimmage, called for cycling to be cleaned up, anointed Brailsford and Team Sky as being clean. He backtracked last year, and his reputation is in the balance.
Now we are being treated to the ultimate in hypocrisy by those three doyens of British cycling and sport. Kenworthy, in relation to Mr. Brailsford's appearance in front of a Parliamentary committee, threw Mr. Brailsford under the proverbial bus. He felt that Brailsford's evidence to the committee was "extraordinary" and "very disappointing," even as his organization investigated the contents of a package sent to Bradley Wiggins in 2011. Apparently, the package contained Fluimucil, a substance available over the counter in France to remove mucus from lungs, but that was inexplicably sent from England (where it was not legal).
The Fancy Bears hack set this all in train. It was they who revealed the abuse of TUEs by Team Sky and began the slow process of truth finding. Yet, honest bobby Mr. Kenworthy only sees fault with those in Team Sky. Kenworthy has made sure to deflect from his own company's long history of failure by distancing himself from Team Sky and performed a magical bait and switch. And to do so used the World's favorite whipping boy, Russia.
Kenworthy's call to ban Russia from the Winter Olympics in 2018 got enough headlines and reaction to divert attention from his domestic troubles. The UKAD head will be walking a new beat next month, and no doubt needs to preserve what is left of his dignity and value. Additionally, he won't be offered too many well-paid positions having overseen a catastrophic failure at home and in his overseas mission to Russia. Doubly so as Kenworthy appeared to absolve Team Sky of any doping violations just last month.
There is no sense of irony, self-awareness or even decency in how these people operate. Like the drug cheats they work with, they do what they have to do to remain in power. Brailsford's marginal gains and Cookson's new broom are excellent for media soundbites, but they, like those around them, have zero interest in actually making sport clean. They will point the finger elsewhere to distract us, and we will all buy it. Kenworthy's statement on Russia was not just 'unsporting,' it was pathetically wrong. If his company has failed so badly in their highly paid work with Russia, how can he or his colleagues be respected or trusted? They are simply part of the big circus that is run for the benefit of those at the top.
Back in 1991, having read Kimmage's "Rough Ride," I watched the Tour de France later that summer and felt that I was no longer blind. My dad and I watched as news broke of the Dutch cycling team PDM withdrawing en masse from the tour. Three weeks later it was announced that a doctor had injected them with liquid food and that this had caused fevers and body cramps. Neither of us believed it. It was all a nasty joke, and we weren't buying it. Most distressing of all, for someone who grew up admiring and supporting them, Kelly and Earley were both in that PDM team.
Doping respects no nationality. No class. No race, creed or color. Cookson, Brailsford, and Kenworthy may continue to hold their positions without any question of their value or past. All have failed utterly in their guardianship and are safe with a mostly compliant media to support them. What they know, and do not care for, is the generation of children and young teens who are soaking all this in. Who are seeing their heroes fall from lofty perches and go from hero to zero at the click of a button. While Brailsford may well pay the price for being unable to get his stories straight, he is a pawn. The two big bosses are ones who have failed and continue to profit. Cookson and Kenworthy would have been far better off in removing the hypocrisy and corruption at home before taking on roles of World policemen. Instead, they'll conjure up a whipping boy to bait and switch.
The statements, views and opinions expressed in this column are solely those of the author and do not necessarily represent those of RT.
You can share this story on social media: