Speculation rife after Russian aircraft goes down on way to Syria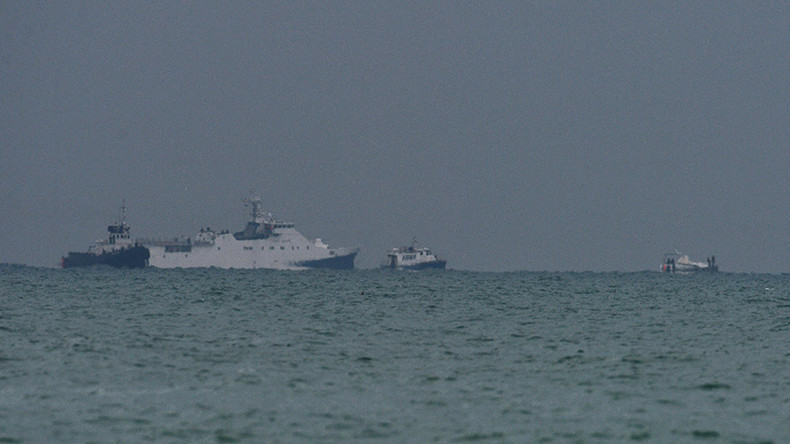 After a Russian military plane went down in the Black Sea en route to Syria on December 25, RT discussed with experts possible causes.
The Russian Defense Ministry Tupolev transport plane went missing over the Black Sea at 2:40am GMT shortly after refueling at an airport near Sochi.
Rescue helicopters discovered debris in the Black Sea from the Russian aircraft which, according to reports, had 92 people on board - 84 passengers and eight crew members. Most of the passengers on the Tu-154 were members of the famous Alexandrov Ensemble army choir.
Read more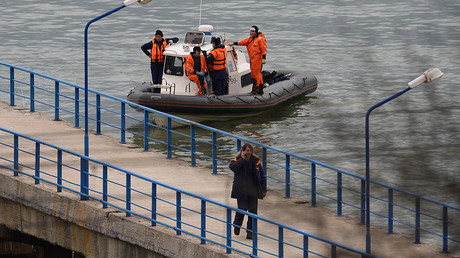 Asked what could have happened to the aircraft in such a short period of time following take-off, Gerry Soejatman, independent aviation consultant, said that "the weather is not a major issue. It is probably either a mechanical or crew error."
Commenting on the reliability of Tupolev planes, Soejatman said: "They've sold thousands of them. It was the backbone of civil aviation back in the Soviet days. They have had problems, but they've made updates to it, though they are not being used a lot [for] civilians. The later-built ones are quite OK."
"The age for the airplane depends on how many hours does it have flying. It is not about the calendar days. If this plane has been for the Russian military through its career then, it might have had a low usage rate. So, it is still relatively young. The type itself is over 40 years old," Soejatman added.
"Tupolev planes are fairly reliable. They are just like all the other planes that were built during that time frame – fairly reliable," said Ron Bishop, Senior Lecturer of Aviation at CQUniversity.
He also told RT that "take-off and landing are the most dangerous parts of the flight –anything could happen during that period."
Talat Masood, retired three-star general of the Pakistani Army, shared his opinion about this tragic accident: "The pilots were really experienced. And there is very little possibility of sabotage because it... is a military plane, not something which is available to the civilians."
According to Dr. Anil Padhra, Senior Lecturer in Aviation Studies at Kingston University, the Tupolev Tu-154 has a rather solid track record.
"If you look at the history of the aircraft Tupolev Tu-154 aircraft have been in service for nearly 30-40 years with a number of different airline operators, mostly in Turkey, Eastern Europe, Russia and other parts of Asia."
"Predominantly, the aircraft has had a fairly decent safety record considering the difficult conditions that it tends to fly in. Many of the accidents involving the aircraft have been on landing," Padhra told RT.
The Senior Lecturer on Aviation went on to suggest engine failure as a possible cause in the crash.
"In terms of this particular incident's take-off, it is possible that it could be engine failure that has caused the aircraft to struggle in terms of taking off.
Although some aircraft have experienced mechanical problems after the plane - specifically the engines - comes in contact with a large group of birds, this seems like an unlikely cause of the crash since the Tu-154 is equipped with three engines.
"It is also possible that the engine failure could have been caused by bird strikes in the local area. Though it is fairly rare – the aircraft has three engines and for all engines to be impacted by bird strikes is quite a rare phenomenon.
He also mentioned the possibility that the plane was overloaded, but this also seems like an unlikely factor in this particular case.
With other aircraft incidences involving this aircraft, a number of aircraft had crashed after take-off because the aircraft has been overloaded. Or pilot error has got calculation the center of gravity incorrect", he concluded.
Meanwhile, investigators continue their work to retrieve the aircraft from the Black Sea whereupon a full investigation - including analysis of the so-called 'black boxes' - will provide a clearer picture as to what led to this tragedy.
The statements, views and opinions expressed in this column are solely those of the author and do not necessarily represent those of RT.