'Syrian war is not receding, it is escalating'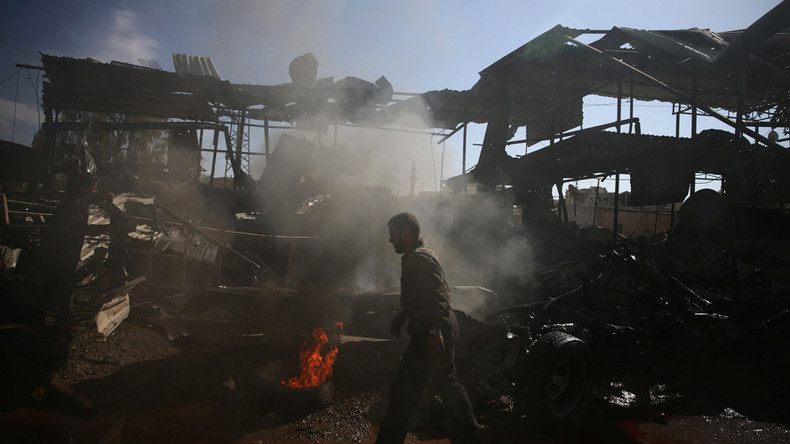 Americans were preoccupied with elections, where foreign policy issues like the civilian death toll in the Middle East from US military action were not discussed at all, says Abayomi Azikiwe, editor of Pan-African News Wire.
According to the Pentagon, 24 US airstrikes carried out during the last 10 months killed 64 civilians in both Iraq and Syria.
Read more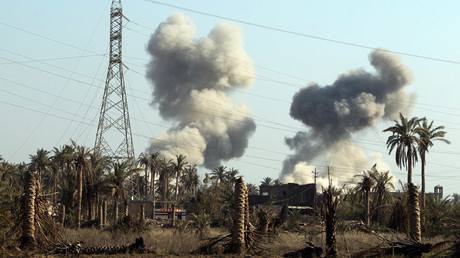 The US Defense Department said all necessary measures were taken to prevent collateral damage.
RT: The Pentagon has confirmed that 24 airstrikes carried out during the last 10 months, killed 64 civilians in Iraq and Syria. What do you make of the death toll during this period?
Abayomi Azikiwe: It is probably a lot more. The fact that they have admitted from between 24 and 60+ deaths in both Iraq as well as Syria indicates that they're not precise in their targeting of Islamic State. They just backed an offensive against Raqqa in northeastern Syria. And of course, they have been carrying out these airstrikes in Iraq as well in Syria now for several months. Over the last two years, they have admitted to carrying out over 12,000 airstrikes in both countries. This war is not receding; in fact it is escalating.
RT: What about the timing of the Pentagon's admission. Is it a coincidence it came right after the elections when people were focused on Trump's shock success?
AA: People have been preoccupied with the national presidential election, where these issues were not discussed at all. The elections were characterized by personality conflicts, personal attacks and charges of impropriety. No real substantive discussions or debates took place in regard to US foreign policy in the Middle East.
It is possible to minimize the death toll to a great degree and I think the Russian air forces had certainly demonstrated that, and I believe the American forces and coalition forces have shown quite the opposite – they have actually done a lot of strikes on purpose and used this claim of it being a mistake as an excuse. But 100 percent lack of collateral damage is impossible and I think Aleppo is a perfect example where we will have to expect collateral damage. - Steven Kelley, former CIA contractor.
The statements, views and opinions expressed in this column are solely those of the author and do not necessarily represent those of RT.