'The British establishment doesn't want people to 'question more''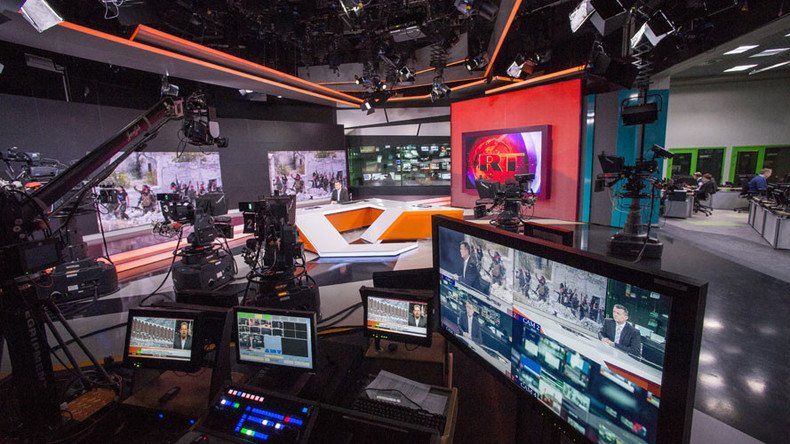 On Monday, RT was informed suddenly - without explanation and without possibility of revision - that its UK bank accounts would be frozen. RT discussed this developing story with journalists John Wight and Neil Clark for their views.
RT: No explanation has been provided as to why the accounts will be blocked and the decision is not subject to revision. What should be expected? Will some official explanation be forthcoming? What are your thoughts?
John Wight: Certainly, an official explanation is required. I think it is the right of RT to receive that explanation given that it has been working with this particular bank for over 10 years. There seems to be no financial reason, and it seems more than a coincidence that this has taken place at a time when the anti-Russian propaganda has been ramped up to unprecedented levels.
In London last week, Foreign Secretary Boris Johnson called for public demonstrations to be staged outside the Russian embassy in London. That's remarkable. This reflects the extent to which the West is losing the information war. RT plays a key role in challenging the narrative of the West and Western media when it comes to events in Ukraine, Syria and the Middle East.
They are also losing in the conflict on the ground in Eastern Aleppo, which is on the way to being liberated from Islamic terrorists, who have held thousands of people hostage there for the last few months. So, this is all of a piece of the declining relations between Russia and the West, which I think are worse than since the Cold War. Actually, they are worse than they have ever been including the Cold War, I would suggest at this point. Very dangerous, worrying and unprecedented. And it questions, I think, the democratic credentials when it comes to free speech and free expression that the West holds so dear and which they beat other societies up with given that they have power arrangements in this regard.
The freezing of RT accounts comes during a massive anti-Russian propaganda campaign in Britain, journalist Neil Clark told RT.
"The great thing about RT is that it urges viewers to question more. I'm afraid the British establishment doesn't want the people to question more, it wants them to question less and swallow the propaganda," he said.
"It's about RT being punished for telling the truth and for putting on voices which don't get put on the establishment channels," he added.
The statements, views and opinions expressed in this column are solely those of the author and do not necessarily represent those of RT.
You can share this story on social media: