'As long as we wage wars, refugees will come' – German politician to RT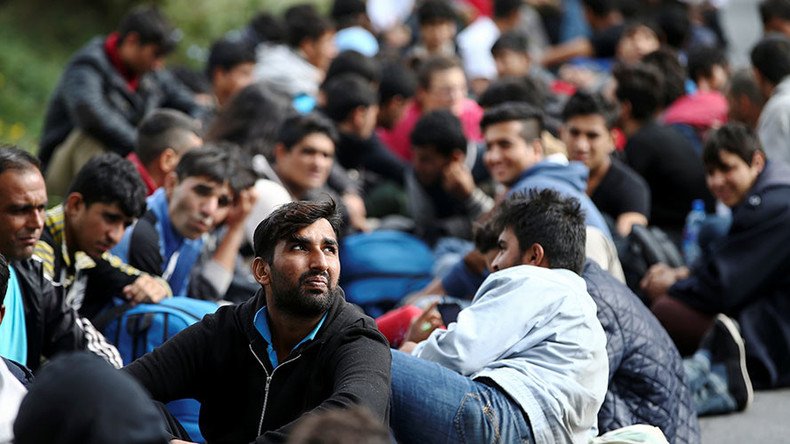 An honest and open discussion about the ways to resolve the refugee crisis in Europe would involve an examination of its true causes, which lie in the West's aggressive foreign policy, Martin Dolzer, a member of the German Left Party, told RT.
The real cause of the refugee crisis that Europe has been facing for the past several years is the wars that Western countries, led by the US, have been waging, particularly in the Middle East, and their aggressive foreign policy in general, Dolzer, who is also a deputy of the regional legislature in the German city state of Hamburg, said in an interview with RT.
The discourse revolving around "the big refugee problem" is actually designed to lead the public's attention away from Germany's aggressive foreign policies, he told RT.
"As the [West] pursues the strategy of destabilizing Libya, Mali and Somalia as well as other African and Middle Eastern countries, … refugees will come," he said, emphasizing that it is not the closing of borders but rather putting an end to war that is the solution to the refugee crisis.
Europe should stop the wars and engage in an equal economic exchange with African and Middle Eastern countries to stop migrant and refugee flows, he said, adding that Europe should help stabilize the macroeconomic situation in these regions instead of destabilizing them both politically and economically.
Instead of just taking resources out of the Middle East and Africa, the West should help them build economic infrastructure and develop their own industries, he added.
Refugee crisis 'exaggerated'
The German media are deliberately exaggerating the scale of the refugee crisis while the government is not in fact doing enough to resolve the issue and successfully integrate the refugees, Dolzer said.
One million refugees is not a big figure for such a rich country as Germany, which has a population of about 80 million, he stressed. It is Lebanon and not Germany that really faces a refugee crisis as it has only 4.5 million people and now hosts about 1.5 million Syrian refugees that account for more than one third of its native population.
He added that German authorities should have resettled the refugees "among Germans" in empty housing accommodation instead of creating camps and refugees centers that only promote isolation and impede integration.
The statements, views and opinions expressed in this column are solely those of the author and do not necessarily represent those of RT.
You can share this story on social media: