Giant AN-225 plane deal: What China & Ukraine get out of it?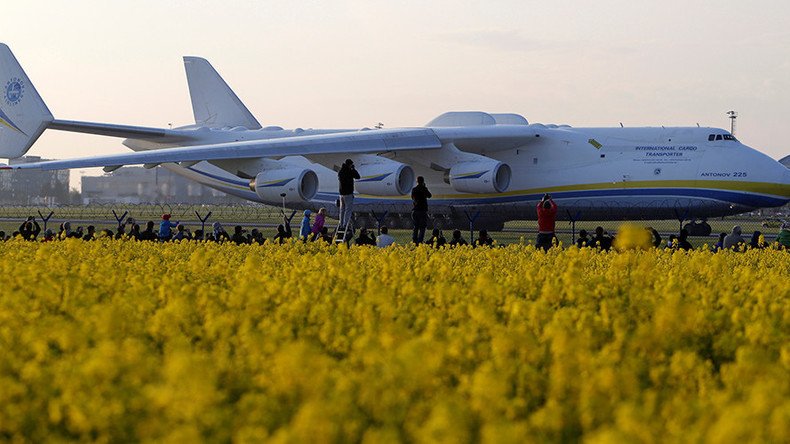 China needs technology and outside help to develop large planes, while Ukraine can demonstrate to the world it has high technology to export and can reduce its economic dependence on the West, says Hong Kong-based political analyst Professor Joseph Cheng.
Ukraine and China have signed a deal to restart production of the world's largest aircraft, the Antonov AN-225 Mriya, first developed in the Soviet Union.
The agreement reached between Ukraine's Antonov and China's Aerospace Industry Corporation will also let China make its own versions of the mammoth machine.
RT: It's certainly a unique plane. How exactly is China planning to use it?
Joseph Cheng: According to the agreement, China will produce the plane largely to satisfy the domestic market initially with the possibility of exporting the plane probably to third world countries at competitive prices.
RT: It is a lucrative deal for China, but what does Ukraine get out of it?
JC: Ukraine probably will be proud to demonstrate to the world that it has high technology to export. Exports of this kind will hopefully reduce its economic dependence on the EU and on western countries. I do believe that financially the agreement will satisfy the Ukrainian authorities.
RT: It is a little bit of history to give up as well. Why do you think Ukraine agreed to essentially hand the rights to this plane over to China?
JC: There are limited buyers who are interested in this kind of technology. Obviously, the western counties are not likely to acquire this technology from Ukraine. And there are not too many countries in the world with domestic market demand and the financial power to acquire this technology and engage in large scale production of the plane. I don't know the details of the financial agreement, but I don't think that terms are harsh for Ukraine…
RT: China is no stranger to making copies of some of the world's finest technology. Is this a viable alternative to developing its own original designs?
JC: Yes. Modern engines are a weak link for China. China needs the technology, needs some outside help to develop its large planes. Once we acquire the technology, the experience of manufacturing those planes, especially the production of engines, China will be able to develop other prototypes of large transport planes. Militarily China certainly understands that this kind of equipment will enable it to substantially improve its power projection capabilities and even help China to develop paratroops.
The statements, views and opinions expressed in this column are solely those of the author and do not necessarily represent those of RT.
You can share this story on social media: