Migration crisis 2.0? Erdogan holds all the aces as Merkel flounders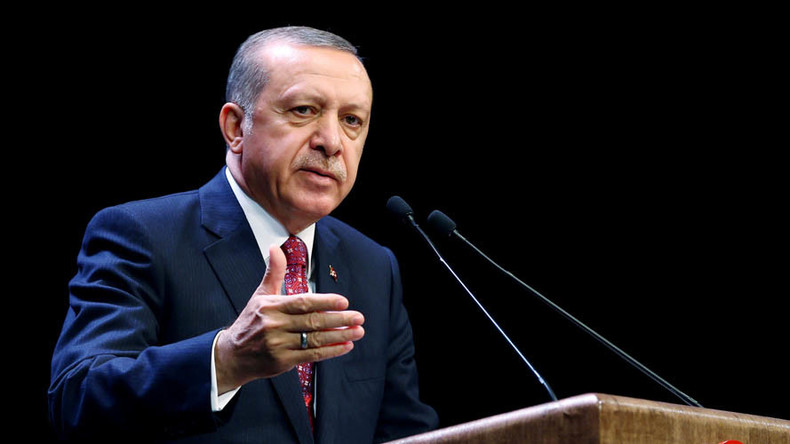 This year, the European Union's controversial migrant deal with Turkey enabled the bloc to avoid to a repeat of the summer 2015 migrant crisis. But it might have merely been the calm before a new storm.
Turkey is angry that Germany's European Commissioner has labelled its EU accession bid "unrealistic" while Recep Tayyip Erdogan remains in power. In reality, however, this latest imbroglio has little to do with the Turkish President himself. Erdogan's presence is merely a convenient excuse for the fact that EU nations will never accept Ankara as a full member. And this has huge implications for the stability of Europe.
In the summer of 2015, the EU endured a migrant crisis which threatened to kibosh the Schengen agreement and also strained unity between the east and west of the alliance. Some pundits even suggested the entire project could unravel if the scenes were repeated this year.
This potential disaster was avoided by some fevered politicking by Angela Merkel. The German Chancellor struck a deal with Erdogan where Brussels agreed to transfer €6 billion to Turkey over four years, in exchange for allowing the bloc to deport migrants who do not qualify for asylum in Greece back to Turkey. The sweetener was an EU pledge to finally allow Turks visa-free travel in the Schengen area. This was important because it allowed Ankara to sell the deal domestically.
Read more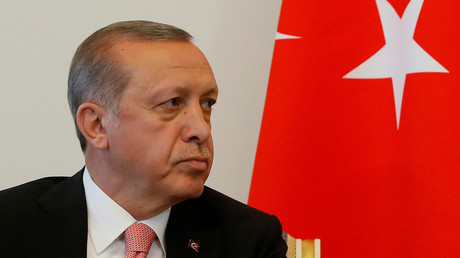 Time Waits For Nobody
However, smart analysts immediately sounded the red klaxon because the visa agreement always seemed a trifle ambitious. And surely Merkel knew that herself. Thus, the only rational conclusion is that the Chancellor was buying time. Time that is about to run out for various reasons.
Since the arrangement was signed, quite a lot has happened. Erdogan has survived an attempted coup and he appears deeply bitter about what he perceives as a lack of support from western leaders. Following on from that kerfuffle, his administration has restored frayed ties with Russia and become more engaged in the Syria war.
Meanwhile, Merkel herself is reported to be seeking a fourth term in the Berlin hot-seat, seemingly oblivious to the fact that polls reveal most Germans are opposed to the notion.
At the same time, hostility to migrants is increasing in Germany, despite Merkel's optimistic catchphrase, "wir schaffen das (we can do this)." A recent Deutsche Welle poll suggested that German voters fear more terror attacks and are also afraid that the education and social systems will be overstretched. Yet, happily for the Chancellor, a small majority still believes that the influx will strengthen the economy.
Bacon and Burkhas
Other surveys suggest the multicultural experiment is teetering, with 81% of Germans favoring a Burka ban. And this fits a pattern where animosity towards Islam appears to be going mainstream across Europe. We've seen French regions ban Burkinis and the "comeback kid" of French politics, Nicholas Sarkozy, has suggested a clampdown on Muslim rights
Nevertheless, Sarkozy's proposals are rather mild compared to the rhetoric of Hungarian's Prime Minister, Viktor Orban. "we have the right to choose whom we wish to live together with and whom we do not wish to live together with. To be clear and unequivocal, I can say that Islamisation is constitutionally banned in Hungary," he recently declared. But even Orban's position is relatively liberal compared to Geert Wilder's plan.
The Dutch opposition leader has called for "the closure of all mosques and Islamic schools, a ban on the Koran, and "no more immigrants from Islamic countries." "The PVV is fighting Islam, wants to close the borders of the European Union and all the billions we thus save giving back to the people," Wilders said in a statement. "My message to Netherlands: Netherlands must again be ours."
Now, this wouldn't be very remarkable if Wilders was a fringe figure but actually the opposite is the case. His PVV party has topped every single Dutch opinion poll since March and the most recent "Peil" surveys show eight and eleven point leads respectively over the governing VVD grouping. Worryingly for Brussels, the next election is only seven months away. And it's not only France, Hungary and the Netherlands where Islamophobia is on the rise, as attitudes have also hardened in places like Poland and Austria.
So, amidst this climate of distrust, how does Merkel think she's going to swing visa-free travel around the EU for 79 million citizens of a country where 99.8 percent of the population is registered as Muslim? You don't need to be Nostradamus to forecast that she hasn't a hope of hell of pulling it off. And the consequences of that will be profound.
Square Peg, Round Hole
This week, Turkey's foreign minister, Mevlut Cavusoglu, warned the EU that if it doesn't grant Turkish citizens via-free travel to Europe by October "at the latest," then Ankara will collapse the migrant deal.
That could mean more refugees streaming towards the heart of Europe and further pressures on the EU's fragile unity when it comes to this issue. It could also increase Wilder's chances of electoral success in the Netherlands and give renewed energy to Marine Le Pen's campaign in France. Indeed, ultimately, it would be likely to hasten Merkel's own political demise.
Thus, when German European Commissioner Guenther Oettinger told Bild newspaper that in the current circumstances Turkey's EU accession "is not realistic all through the next decade," it might have played well to a domestic audience but it went down like a lead balloon in Turkey . Going on to explain that "This will surely be an issue [for discussion] for the time after [President Recep Tayyip] Erdogan" wasn't very wise either.
To be fair, the retort from Ankara's Minister of EU Affairs, Omer Celik, that the statements amounted to "cultural racism" was pretty mild. If he'd been less diplomatic, he might have assailed the German for insinuating that the EU doesn't regard Turkey's elected President as truly legitimate.
That said, Oettinger was only expressing what most Eurocrats surely privately think. That Turkey is too big, and too Muslim, to be allowed open access to Schengen right now, let alone the prospect of full EU membership. But that's what Merkel has promised Ankara, visa-free travel and a "speeded up" process towards joining the bloc.
Merkel can't deliver on this and, as a result, the German chancellor is between a rock and a hard place at this moment. And Ankara holds all the aces. One stroke of Erdogan's pen can once again flood the EU with migrants and that would surely bring Merkel's house of cards crashing down.
The statements, views and opinions expressed in this column are solely those of the author and do not necessarily represent those of RT.