Syrian settlement: Setting the record straight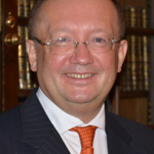 Dr Alexander Yakovenko, Russian Ambassador to the United Kingdom of Great Britain and Northern Ireland, Deputy foreign minister (2005-2011). Follow him on Twitter @Amb_Yakovenko
Published time: 26 Aug, 2016 15:15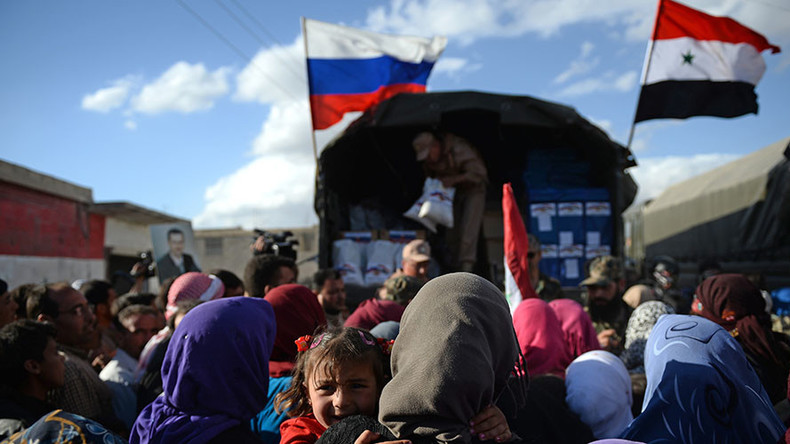 The grave humanitarian situation in Aleppo today is the most topical issue within the context of a settlement in Syria.
Over past two weeks, as Syrian government forces and the Russian Air Force successfully resist the Jabhat al-Nusra-led offensive, there has been increased efforts by some media to distort the real situation in Aleppo. The terrorists, who seek to seize the whole city, are obviously not interested in a ceasefire and establishing humanitarian corridors for civilians caught up in the fighting.
However, a large-scale humanitarian operation is under way, conducted by the Syrian government with Russia's assistance. The Russian Center for reconciliation of the opposing sides delivered over 50 tons of food and medical supplies, as well as 93 tons of bottled water to the people of Aleppo. All the seven recently established humanitarian corridors are open round the clock. The road leading to the northern outskirts of Aleppo via the Castello shopping centre has been opened. It is now being safely used for the uninterrupted delivery of essential supplies to western and eastern Aleppo.
Moreover, according to Foreign Minister Sergey Lavrov, Russia is discussing with the United States and the UN agencies a weekly 48-hour ceasefire to deliver humanitarian aid to both parts of Aleppo, including the east, controlled by mixed opposition/terrorist groups.
Meanwhile, such fundamental factors as attempts by the terrorists to block, by intimidation and even public executions, a passage for civilians through the humanitarian corridors are plainly ignored. It is not reported here in the UK.
Before the start of the Russian Air Force mission in Syria on 30 September 2015, the United States had admitted the failure of its effort to train moderate Syrian rebels to fight Islamic State. $500 million was spent to produce five or six trainees on the ground. Where have those moderate rebels come from since then? Or does the dirty secret lie in the fact that the imposition of a "Sunni alternative" on Syria could only be achieved with the help and leadership of terrorist groups?
We are convinced that appeasement of terrorists will not contribute to the solution of the humanitarian problems in Syria. We expect our Western partners, primarily the US, to keep the promise they gave in February to ensure separation of moderate opposition forces from ISIS and Jabhat al-Nusra. The latter has recently rebranded itself with the blessing of Al-Qaeda. The proverbial separation of the chaff from the wheat is absolutely imperative. There can be no political settlement, while the terrorists, mostly foreigners, call the tune on the other side. Our proposals to coordinate joint efforts to combat terrorism in Syria remain on the table.
The statements, views and opinions expressed in this column are solely those of the author and do not necessarily represent those of RT.