What's behind Turkey's rapprochement with Russia?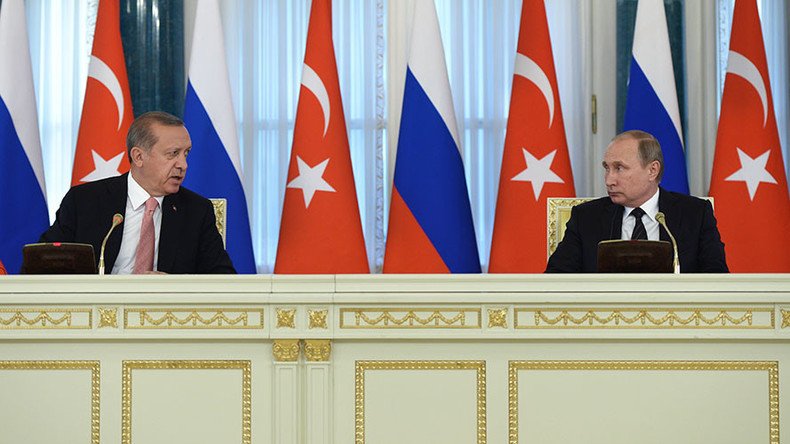 With its tense relations with US and the EU, and the bad economic situation following Russian sanctions, Ankara had to mend its relationship with Moscow, says Hay Eytan Cohen Yanarocak from Tel Aviv University.
Russia's President Vladimir Putin and Turkey's Recep Tayyip Erdogan met in St. Petersburg and pledged to restore relations following months of tension after Turkey downed a Russian jet.
READ MORE: Ready to restore ties: Putin, Erdogan revive economic plans, patch up differences over Syria
RT: At the news conference following Tuesday's meeting, President Erdogan underlined that this was his first overseas visit since the fail coup attempt. Why was this so important to him?
Read more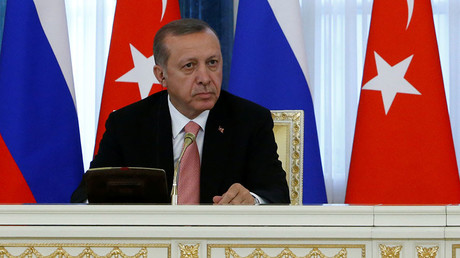 Hai Eytan Cohen Yanarojak: … Turkey is experiencing problematic relations with the EU and with the US. Turkey is accusing Fethullah Gulen, the religious cleric – now in Pennsylvania, in the US, [of plotting the failed coup]. Turkey is pressing the US to extradite him to Turkey. On the on the other hand, the Europeans were very late to condemn the coup attempt. For Erdogan these two steps were very much not acceptable and in order to show the Europeans and Americans his [displeasure] and discomfort he is conducting this rapprochement with Russia. I must admit that because of the Russian sanctions against Turkey in tourism, and fruit and vegetables exports the Turkish economy is in a very grave situation. He had to rehabilitate the Turkish economy and he had to mend relations with the Russians.
RT: Apparently, economic relations were at the forefront of today's meeting. What else do you think is of great importance between the two countries?
HECY: In my opinion the great importance should be focused and would be focused [on] Syria. In the press conference I heard Mr. Erdogan [say] that they still did not address that topic. In my opinion, both leaders will form a joint mechanism between the two armies in order not to pave the way for another crisis between the two countries.
RT: Do you think the two countries can overcome their differences on Syria – an issue they don't always see eye to eye?
HECY: Maybe they can minimize frictions between Turkey and Russia…But Turkey will not change its policies vis-à-vis Bashar Assad in Syria. I really don't think that we will see a breakthrough in this case. Turkey's stance in this case will stand firm, but taking into account Turkey's strategic and economic interests vis-à-vis Russia and also taking into account Turkey trying to pressure the EU and the US – this will exactly minimize the frictions between Moscow and Ankara.
The statements, views and opinions expressed in this column are solely those of the author and do not necessarily represent those of RT.