'Erdogan using post-coup conditions to impose authoritarian regime'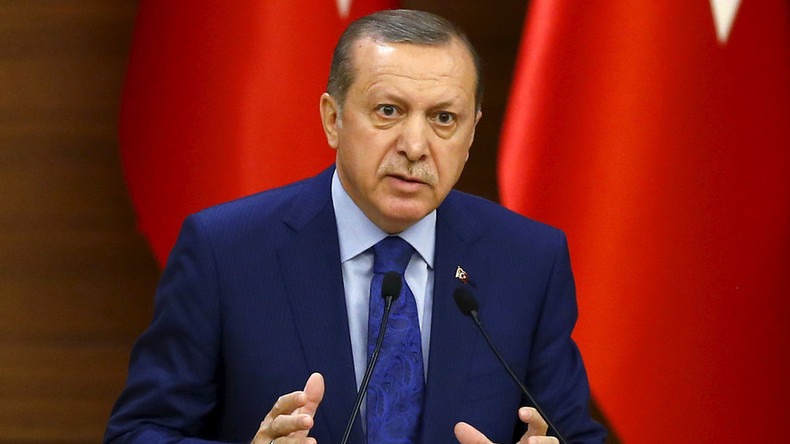 The Turkish government is daily issuing decrees based on the emergency law, and today it just shut down many TV channels, newspapers, etc., Alp Altinors, Deputy Chairman of the Turkish Peoples' Democratic Party, told RT.
In the wake of the failed military coup in Turkey, state media has released shocking figures detailing the intensity of the subsequent crackdown on the press.
Turkish authorities have shut down dozens of organizations, including 16 TV channels, 23 radio stations and three news agencies. Some 60 publications - mostly newspapers - have also been closed.
The country is under a state of emergency that will last for at least three months, according to President Erdogan.
RT: How far could this purge go? Is it possible to investigate all these people and organizations? When will this end?
Read more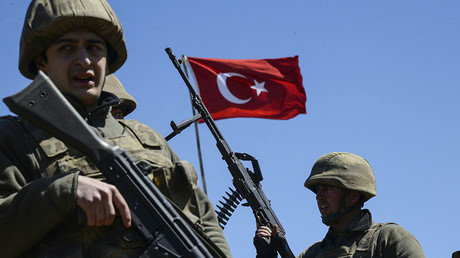 Alp Altinors: First of all, I want to state that these purges are made in the name of defeating the coup. And our party thinks that to defeat the coup d'état, you should democratize the country. If you don't democratize the country, you can beat one coup d'état, but another military coup d'état will come. And military coup d'états occur in authoritarian regimes not in democratic regimes. So, our party made the call to lift the emergency law and we voted against the emergency law. Every day the government issues legal decrees based on the emergency law, and today they shut down many TV channels, newspapers, etc. And this is not the correct way to fight against a coup d'état to shut down newspapers or arrest newspaper editors or columnists. You should democratize the country and especially we call for a return to the peace process which was broken by President Erdogan last year on July 24 when they began the war over the Kurds.
This coup d'état was organized under martial conditions in our country. If there had not occurred a war in the country or intentions to intervene in Syria, this coup d'état would not happen. They could not find conditions to militarily intervene in state power. And we say that the only solution to come out of this crisis is a peace policy in our country and also in Syria, in all regional countries because Turkey has become a country isolated from all its neighbors, which has problems with all its neighbors. The government still has the idea to topple the Syrian government in Damascus. And still they are very worried about what is going on in Aleppo… We call for the democratization of the country, but we see that the government still has authoritarian tendencies and they want to utilize the post-coup conditions in order to raise their authoritarian tendencies, for example, they want to bring back capital punishment, executions, and we see that torture is applied to people in custody. And torture is a crime against humanity.
"All of the closed media outlets are known to have close ties with Gulen movement and they are known as Gulen's media in Turkey, so they are closed down by government. At first sight, it can be seen as a media crackdown and purge on media. But the government defines the Gulen movement as a terrorist organization. That's why they are closing down these media organizations for their ties with the Gulen movement." journalist Huseyin Hayatsever
RT: Is there a risk that such measures could backfire and turn people against the government?
AA: It is possible. The government, while amending the emergency law, promised that these authorities will not be used on people who did not take part in the coup d'état. But we see that they are using it. And hundreds of people who have no relations with the Gulen group were purged from public posts. And also we see that journalists… are taken into custody and arrested… This raises questions in the society.
RT: As a lawmaker, how safe do you feel in Turkey? Are democracy and basic civic freedoms under threat?
AA: Yes, of course. For example, with the first legal decree of the emergency law, the period of custody was prolonged to thirty days. It means that you should be under arrest for a month. So, this is the huge breach of human rights. And we see that under the cover of emergency law torture is being applied in many police centers. People are very worried also with discussions on capital punishment; Turkey can be transformed into a further authoritarian regime under the presidency of Erdogan. This is a real risk. Under emergency law you can practically impose many measures against human rights.
The statements, views and opinions expressed in this column are solely those of the author and do not necessarily represent those of RT.