'Merkel's open-border policies are destroying Europe' - Willy Wimmer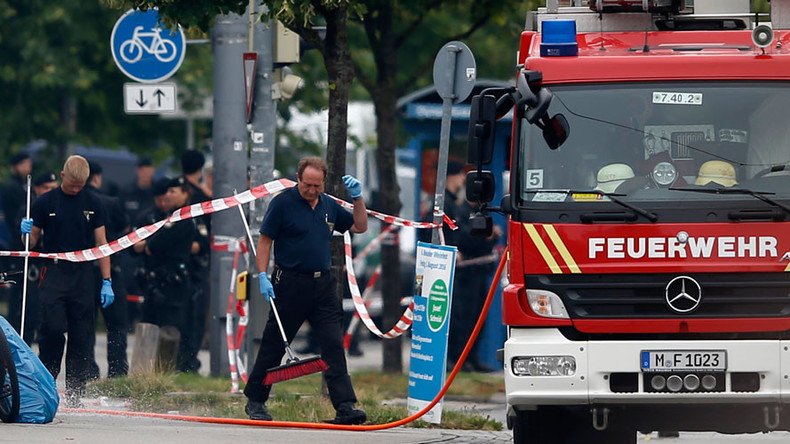 What was the reason for opening Germany's borders? There is no country worldwide that has done such a thing. Merkel never explained it to parliament or people, Willy Wimmer, former State Secretary of the CDU (German Christian Democratic Party), told RT.
RT: France has suffered another act of terror but Germany itself just witnessed a string of violent attacks by refugees and migrants. Why are so many becoming radicalized?
Willy Wimmer: There are two or three reasons for that. The first is that for years, since the war against Belgrade in 1999, we destroyed our southern neighborhood between Afghanistan and Mali. The NATO wars against these people they destroy everything and therefore I think we shouldn't be surprised that our wars now come back to our own countries and we have fatalities here.
The second reason is face that just last year our Federal Chancellor, Angela Merkel, opened the German borders. Our borders are under-protected and we don't know how many people came into the country and we don't know how many terrorists joined them… In our neighboring country, France, there might be other reasons. They have some problems with the people coming from their old colonies. So we have a mixture from all these problems, and I think the main problem we face is we are hostile to our neighbors, we go for war everywhere, and as long as we continue with such a policy I think we will face a real tragedy in France or Germany sooner or later.
RT: Will the recent violence see far-right groups and parties gaining ever more support?
WW: It is not the question of far-right parties. It is the question why the government of Angela Merkel is doing all these things… She has an obligation to defend our borders and defend our people. That is the main obligation she has. Therefore, what was the reason last year to open our borders? There is no country worldwide that did similar things. What had been the reason for her to do so? She never explained it to parliament; she never explained it to the public and therefore the main question is: What does she have in mind to destroy our country? That is the reaction.
RT: Have the policies of Chancellor Merkel failed?
WW: Absolutely. You can't have 1 or 2 million people coming in one year into your country; you can't organize it. We have to look to our neighbors. We are destroying the situation in Europe. Brexit is one of the results of Merkel's policy. We are destroying everything that was organized and could have been developed after the Second World War
The statements, views and opinions expressed in this column are solely those of the author and do not necessarily represent those of RT.
You can share this story on social media: