'US deliberately destroyed CIA black site used for torture'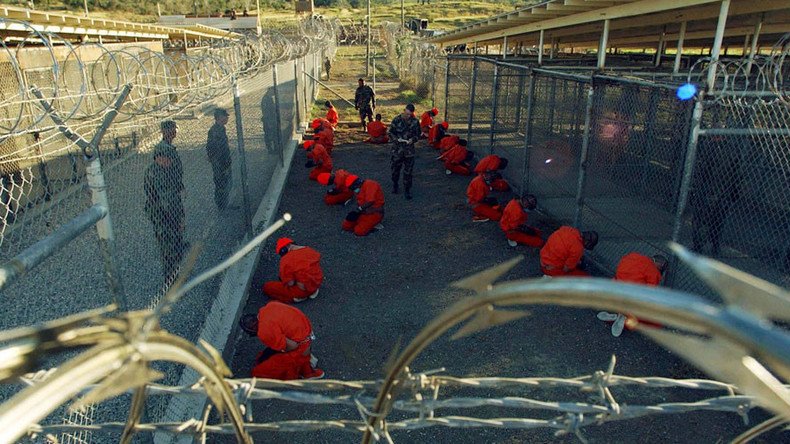 Ammar al Baluchi was brutally tortured in CIA custody, along with other detainees, but now it is reported that the black site where Baluchi was held has been destroyed, Alka Pradhan, defense attorney for Gitmo detainee Ammar al Baluchi, told RT.
The September 11 mass murder trial has yet to begin at Guantanamo Bay detention facility for several detainees who, in the government's opinion, are guilty enough to be charged. However, the legal proceedings are being held up by the prosecution's evidence.
The prosecution handed over about half of its evidence to the trial judge for review, but the judge swiftly sent it back, calling almost all of it 'inadequate' and asking the prosecutors to fix the errors. This represents evidence that has yet to be presented to the defense teams, which are still in the dark.
And then there's the question of one specific piece of evidence not sent back that pertains to a secret CIA black site where most of the defendants were reportedly tortured. Defense teams have announced that the black site they believed was under protective order as a crime scene has been destroyed without their knowledge.
Alka Pradhan, Human Rights Council for Gitmo detainee Ammar al Baluchi, explains to RT the significance of losing access to the black site.
RT: Your clients and many of these other defendants were tortured in this black site. You had an understanding that this was a crime scene that was being protected. This is destroying evidence, isn't it?
Alka Pradhan: That's absolutely correct. It is no less than part of a cover up by the United States government to hide evidence of their systematic state-sponsored torture program. My client Ammar al Baluchi was brutally tortured in CIA custody along with the other detainees. He actually suffered a traumatic brain injury while in CIA custody. And here we find out, nearly two years actually after the judge authorized the destruction of the site that the site has been destroyed. That we've been arguing to be given access to this site as a crime scene to collect vital evidence in what is a capital case. The United States is trying to execute my client and trying to introduce evidence against him that we now have lost the ability to rebut some of that. And that is just such a huge loss.
RT: What would you have learned from being able to access the site?
AP: There are individuals who inspect torture sites or prisons in which torture is alleged to have occurred and they usually take along forensic scientists. Things that seem abstract like the wear and tear on fixtures, the placement of rooms and the placement of articles in those rooms, where the control room is, where the loud speakers are. We know that many of the detainees were tortured with loud music. Water faucets, anything like that. We know that water torture was used on many of these detainees, including my client. Things like that would have been so crucial to be able to see and to examine in the collecting of evidence that we will be using, that we will be raising at trial and in mitigation if these men are convicted one day.
RT: In 2014 is when you started arguing for access to this site and thought that it was under a protective order. The prosecution met separately with the trial judge and they agreed that this place would be destroyed. What did you get in substitution for being able to actually see the CIA black site?
AP: The government had told us that instead of giving us access to the black side, they would give us photographs and diagrams that are still classified that we have, that we've been given, that we do not believe is adequate in any way to substitute for an actual walk through of the torture chamber. But we have argued all along that we need access to the site and we believed this entire time - until February - that that crime scene was being preserved.
The statements, views and opinions expressed in this column are solely those of the author and do not necessarily represent those of RT.
You can share this story on social media: