'Expect some retaliation from Vladimir Putin if Russian team banned from Rio Olympics'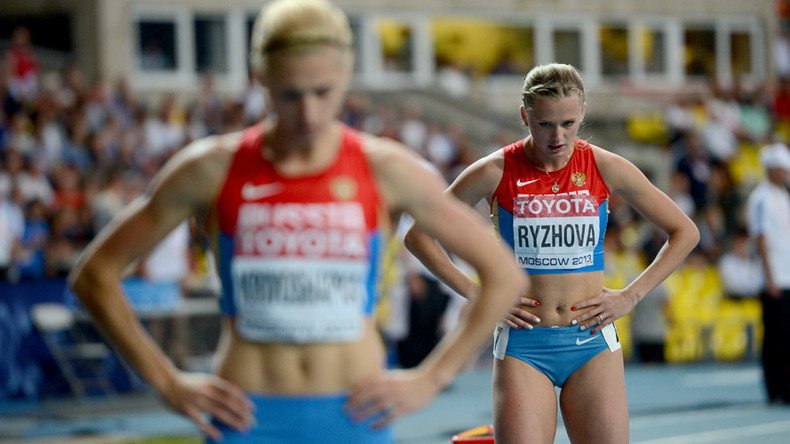 Banning the entire Russian Olympic team will cause a chain reaction which will possibly lead to the end of the Olympic movement as we know it today, says Ellis Cashmore, visiting professor of sociology at Aston University.
The ban on Russia's track and field athletes remains in place. The Court of Arbitration for Sport rejected the appeals of 68 Russian athletes who were hoping to be cleared to compete in the Rio Olympics.
Their sport's governing body banned them from the Rio track and field program last month.
Olympics chiefs are considering whether to ban the entire Russian squad from competing in next month's Games in Rio. They're expected to make a decision on Sunday.
The World Anti-Doping Agency has recommended the IOC effectively ban the entire Russian team from the Rio Games. A damning report by an independent commission for WADA accused Russia of complicity in a widespread drugs scheme.
RT: The Court of Arbitration for Sport has rejected the appeal. What's next for the Russian track and field athletes?
Ellis Cashmore: They will await with interest the results of the IOC deliberations that are going on now. This will decide whether to extend the ban to the entire Russian Olympic squad, which would mean no Russians at all would be allowed to compete at the Olympics, with the possible exception of two who would then be allowed to compete but not under the Russian flag as independent competitors. I think the IOC will be emboldened by the CAS decision. And I think it is almost certain to extend that ban. So, I don't think there will be any Russians going to the Olympics. The implications of this are unfathomable. But one thing we can expect with some certainty and that is a retaliation. Vladimir Putin is fuming at the moment at this decision. And my guess is there will be some form of retaliatory action quite soon as well. I wouldn't be surprised - and I know that this is kind of a nuclear option here - but I wouldn't be surprised if Russia announces that it is in some way detaching itself from the entire Olympic movement.
Now think of the implications of that. Four years from now, an Olympic Games without Russia? Is that hardly credible at all? It would mean that broadcasting rights would plummet. It would also mean that corporate sponsors - Coca-Cola, Toyota, Seiko watches and all the big corporate brands that plunged millions into the Olympic movement - would be thinking: 'Hang on a second, this is an Olympics without Russia?' It really doesn't have that kind of credible ring to it. So, we are going to reduce how much we pay you. There is a whole chain reaction which will lead, I imagine, to the end of the Olympic movement as we know it today.
RT: The International Olympic Committee is now considering a blanket ban on all Russian athletes. How likely is the CAS ruling to influence the decision on Sunday?
EC: I don't think it is a link as in cause to effect, but if you remember a couple of days ago the IOC said they were pausing the process for the time being to consider the legal implications of this. And what they were actually meaning was: 'We don't what to end up tied up in court for the next five-ten years' because we can almost see that we are inviting legal action from those individual athletes who were forbidden from competing and… not just competing, but earning a living because for the professional athlete an Olympic medal can actually translate into hard currency. So they are still considering that. So, when they've heard the Court of Arbitration's decision to reject the challenges of the individual athletes that will, as I say, embolden them to think; 'Well, we can ban the whole team'. I don't think they'll be thinking with impunity because they still think there are bound to be legal challenges. But it will be more confident that they can get away with a blanket ban. It has never been known in the history of the Olympics. This is totally unprecedented.
RT: Is it fair to ban all Russian athletes from Rio?
EC: It isn't fair. It is as simple as that. It would be like banning all motorists in Birmingham for a year because half dozen motorists were caught drinking on Saturday night. In other word, the entire city's motorists would be paying for the transgressions of a handful of individuals… We simply don't know how many are clean and how many are taking dope.
The statements, views and opinions expressed in this column are solely those of the author and do not necessarily represent those of RT.
You can share this story on social media: