'Blanket ban on Russian athletes at Rio Olympics is not justice'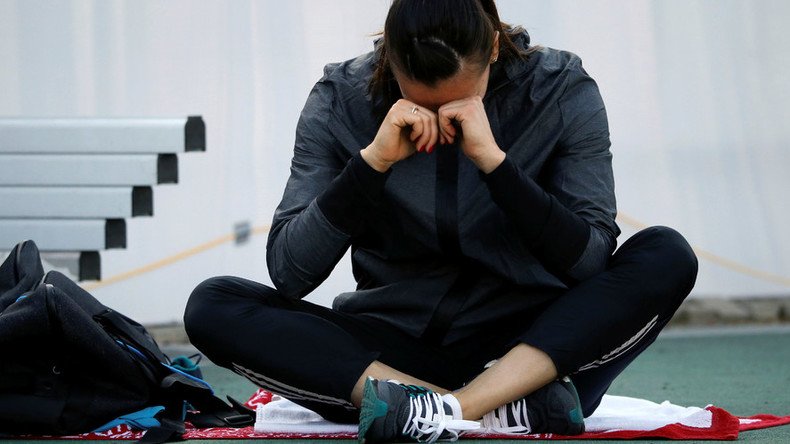 The allegations against Russian athletes have not been answered by anybody in Russia because no one in Russia has been consulted or questioned on the serious matter, international sports attorney David Larkin told RT.
READ MORE: IOC seeks `legal options' of possible total ban on Russian team from Rio Olympics
The World Anti-Doping Agency has recommended to the International Olympic and Paralympic committees to effectively ban the entire Russian team from the Rio games.
That follows an investigation that alleges that positive drug samples from Russian athletes were swapped for negative ones during the 2014 Sochi Winter Olympics, and the deception was controlled by the Ministry of Sport.
The decision remains controversial because the investigation never included or informed the Russian authorities on the matter.
RT: The former head of Russia's anti-doping body claimed doped samples were swapped for clean ones, and the report now backs that, although it admits there are no witnesses as the process was carried out in secret. Is that still enough to prove Russia's guilt?
David Larkin: I get the view that this is an opening salvo in trying to figure out what is true. I think this investigation is important; great credit to Mr. McLaren in trying to figure out what is true. But let's understand what this is. These are allegations which have not been answered by anybody in Russia because the report clearly says that no one in Russia has been consulted about this. The other limitation of this report is that it makes conclusions beyond a reasonable belief. With the utmost respect to Mr. McLaren, I don't know of any attorney who would say that having not heard from the other side they can make any conclusion beyond a reasonable belief. So, let's understand the limitations here: this is an opening salvo; it is an incredibly important document, the accusations are very serious. But it is just the beginning of this process in trying to figure out what is true.
RT: A leaked letter showed the US anti-doping agency wanted the entire Russian team banned if WADA confirmed state sponsored cheating. Given the scale of the program revealed by WADA, do you think that is now likely to happen?
DL: I look to what we learn in law over a long period of time - hundreds and hundreds of years - and I don't think that when you are looking to do justice, you ban everybody blindly without knowing the individual facts of each case. And with the utmost respect I think that blanket ban is the wrong move. We know it from the criminal justice system that it is not justice. I would argue it is the same case here.
READ MORE: 'All roads lead to US & Canada in move to ban Russia from Rio Olympics'
RT: What's next for the Russian team?
DL: The next step here is to see what the IOC does. We are going to figure out what action the IOC takes. And I think that is going to happen on Tuesday. In that light, we will be headed probably for CAS [Court of Arbitration for Sport] and that has a lot of problems in my humble opinion. So, we've got a long way to go. The individual athletes who are targeted by this are going to have to answer their case at CAS. But again the good news is that this evidence will have to be produced. The bad news is that CAS is not always a perfect system, in my opinion.
RT: CAS is supposed to be an independent sporting institution. It is basically a kind of a court of appeal. The president of CAS is also the vice-president of the IOC and he said in the past that Russian athletics is rotten to the core. How is this sporting court of appeal independent when you got somebody making statements like that?
DL: You are exactly right… For years, I've discussed the issue that the sport justice system is broken. CAS is certainly an imperfect vessel.
The statements, views and opinions expressed in this column are solely those of the author and do not necessarily represent those of RT.
You can share this story on social media: