'Striking that killing of US police officers happened in Southern states'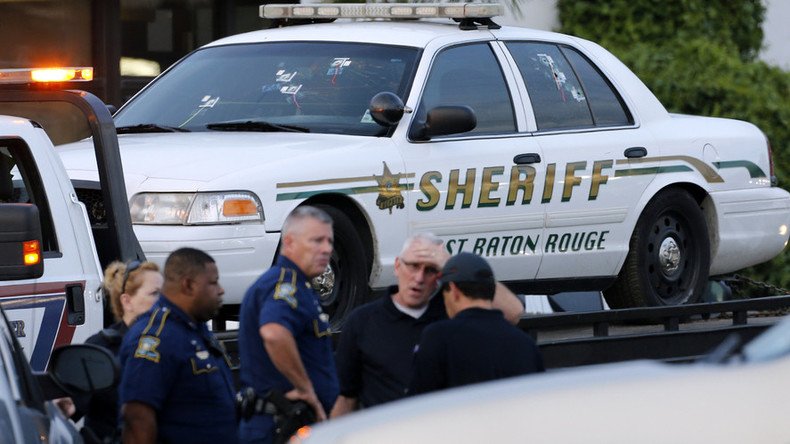 The two tragic incidences of police killings - in Baton Rouge and Dallas - took place in the US south where slavery was strongest and where racial discrimination is still rather strong, author and historian Gerald Horne told RT.
The latest shooting to rock the US occurred in Baton Rouge, Louisiana on July 17 when Gavin Eugene Long, an African-American who served as a Marine in Iraq, shot and killed three police officers and injured three. Long was killed in a shootout that followed.
READ MORE: Baton Rouge shooting
The shooter left a substantial online trail posting videos on YouTube, calling for acts of violence against the police.
Less than two weeks ago in Baton Rouge a policeman shot 37-year-old Alton Sterling dead.
RT: The killer posted numerous videos online calling for revenge attacks against police. Is it surprising that the authorities didn't pick up on these videos earlier?
Gerald Horne: No, because I am afraid to say that the sentiments expressed by the now slain accused are not uncommon in Black America. I find it striking that both of these killings, in Baton Rouge, Louisiana and Dallas, Texas, took place in the US south where slavery was the strongest and where racial discrimination has survived and is still rather strong. I find it also striking that both the accused assailants, Mr. Gavin Eugene Long and his comrade in arms, so to speak in Dallas, Texas, Micah Johnson; both were former veterans of the US military: Mr. Johnson serving in Afghanistan, Mr. Long serving in Iraq. I am sure that many veterans came home with many severe mental problems - 20 veterans a day commit suicide… in the USA. And then there is the fact the Obama administration has been asleep on their watch – the administration has not addressed forcefully these questions…
RT: Aren't those incidents worrying?
GH: It is quite concerning. What I mean about the attitude that Mr. Long apparently posted messages to Twitter and various websites expressing grave concern about the killings of Black people by the police. To repeat, that kind of concern is not unique or peculiar to Mr. Long. It is quite widespread - not only amongst Black Americans but many others who live in the US. The difference is that he was a military veteran who wore medals for his valor and bravery for fighting in Iraq, came back to the US apparently with problems that were not addressed.
"These murders and these unfortunate deaths on both sides - both civilians and law enforcement - these unfortunate deaths are merely the straw that broke the camel's back. Here in the US we imprisoned 2.2 million non-violent, non-victim offenders. There is a huge revenue generation scheme with ticketing, which some of these deaths had led to, like a failure to have a front license plate or blinker. And these create not only dangerous situations, but a sense of distrust between the communities and police." - Ademo Freeman, human rights activist, told RT.
RT: President Obama has called for unity in the wake of the recent killings. How far could this escalate?
GH: This problem is very widespread. Let's hope that it stops here. But even Barack Obama, when he had a meeting in the White House with police chiefs and activists, predicted that this would not end soon. That is to say, this cycle of violence. And I think President Obama is correct. There are long-standing grievances that have yet to be addressed, problem officers in police departments have not been weeded out, and this creates a combustible formula.

The statements, views and opinions expressed in this column are solely those of the author and do not necessarily represent those of RT.
You can share this story on social media: