'US should stick out of UK affairs' - UKIP MEP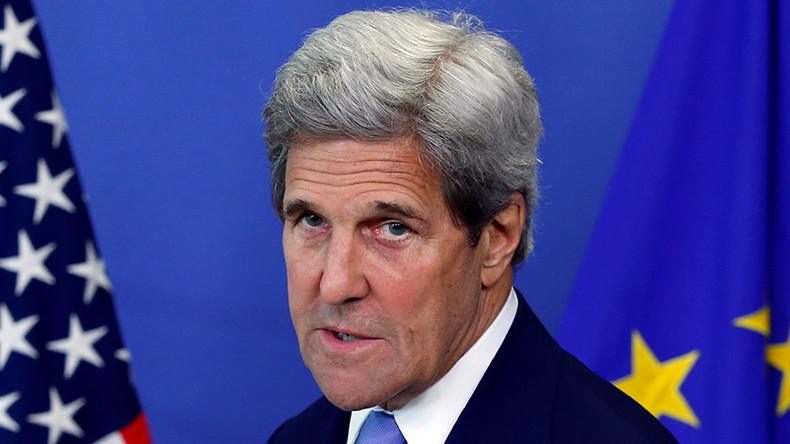 Brexit is essential, because it is the will of the British people, said UKIP MEP for Scotland David Coburn. Americans should mind their own affairs as they have already created enough mess all over the world, he added.
Scotland's First Minister Nicola Sturgeon went to Brussels on Wednesday to meet with European leaders. She wants to keep Scotland in the EU, hinting that there is a possibility of another referendum on Scottish independence from the UK. Meanwhile, the US Secretary of State John Kerry voiced his opinion on the Brexit vote, saying there are ways to reverse the result.
RT: Kerry said Brexit is not a done deal. So how realistic is Brexit?
David Coburn: …Brexit is absolutely essential – it is the will of the British people. I don't much care what Mr. Kerry says. If the Americans are going to start interfering in our affairs as they interfered in Vietnam and the Middle East, they are going to get a pretty robust response from the British people. Do you remember that President Obama's a lame duck, he is finished and he doesn't particularly like the UK anyway? And John Kerry, I don't know what he is playing at – it is not the thing to do – to go around telling the British public, who voted overwhelmingly to leave the EU, that Brexit wasn't going to happen. It is not up to the Americans and they should have nothing to do with it. They should mind their own affairs – they make quite enough mess running the world as they see it. They should just stick out of our affairs.
Read more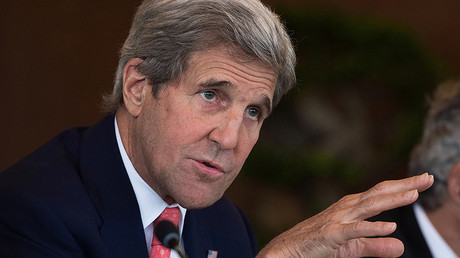 … You've seen the rise of Mr. [Donald] Trump, and [he] is hard on the heels – he is obviously the major candidate for president of the US and there is a good chance he would probably beat Hillary Clinton… Trump has said he thinks the will of the British people should be enacted. Good on him!
RT: UKIP wanted Brexit and is set to get exactly that. But that decision's now put Westminster on a collision course with Scotland, where people rejected splitting from the EU and now there's talk of independence. That's fair isn't it, with Scotland wanting quite the opposite to England and Wales?
DC: Absolute nonsense. We had a referendum, which everyone used to call 'referendum' to decide, whether we remain in the UK or not. We decided overwhelmingly to remain in the UK – that was a very recent plebiscite. And now we voted 60/40 to stay in the EU. But that is 40 percent of the Scottish people voted to leave the EU. Despite all the propaganda of the Scottish government and all the propaganda from Westminster – they still voted 40 percent against. That is only 10 percent of half of Scottish public…
The majority of people wanted to stick with Great Britain. We've been together for 400 years; we have brought the rule of law, democracy, the capitalism of Adam Smith to the entire world, let's stick together…The Scottish First Minister is just playing politics and damaging the Scottish economy…
RT: The Scottish leader is already meeting European bosses, and even though she has met some skepticism, there was still sympathy to her position. What do you make of her moves?
DC: You can' choose the results you want in advance. We all agreed to it when we were into it. The Scottish Nationalists knew that well. The trouble with Nicola Sturgeon and the Scottish National Party is they are not democrats. They believe the constitution and rules should be written in pencil and she should have a big rubber to change that whenever she likes. Well, I am sorry, that is not how you play the game.
RT: The UK wants to retain access to the single market even if it leaves the bloc. But some European leaders have already said that's not an option without the freedom of movement of EU citizens. Why is the UK trying to sit on two chairs?
DC: Mr. Farage has made it very clear that we want to be outside the market. There is no need for us to be in the World Trade Organization [WTO.] All the 1950's ideas of those treaties are all finished… There is absolutely no reason for the fifth largest economy in the world that we should not have a better deal with anybody else. If the Germans want that, they are going to have a lot of trouble because the head of their business union…told the Chancellor of Germany that there would have to be deal with Britain fast.
They have got to sell their Mercedes – they can't afford not to. And the French have to sell their Champagne and their pâté, so they are not going to muck about either… So if they want to play hardball, we can play a lot harder ball. But it is not going to come to that, because business talks. And if those two people [Angela Merkel and Francois Hollande] want to get reelected in the elections coming up in the very near future, then I think they'll have to obey the business section of the society where the people really make decisions…
The statements, views and opinions expressed in this column are solely those of the author and do not necessarily represent those of RT.