Orlando shooter Omar Mateen latest G4S employee involved in senseless tragedy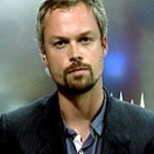 Dan Glazebrook is a freelance political writer who has written for RT, Counterpunch, Z magazine, the Morning Star, the Guardian, the New Statesman, the Independent and Middle East Eye, amongst others. His first book "Divide and Ruin: The West's Imperial Strategy in an Age of Crisis" was published by Liberation Media in October 2013. It featured a collection of articles written from 2009 onwards examining the links between economic collapse, the rise of the BRICS, war on Libya and Syria and 'austerity'. He is currently researching a book on US-British use of sectarian death squads against independent states and movements from Northern Ireland and Central America in the 1970s and 80s to the Middle East and Africa today.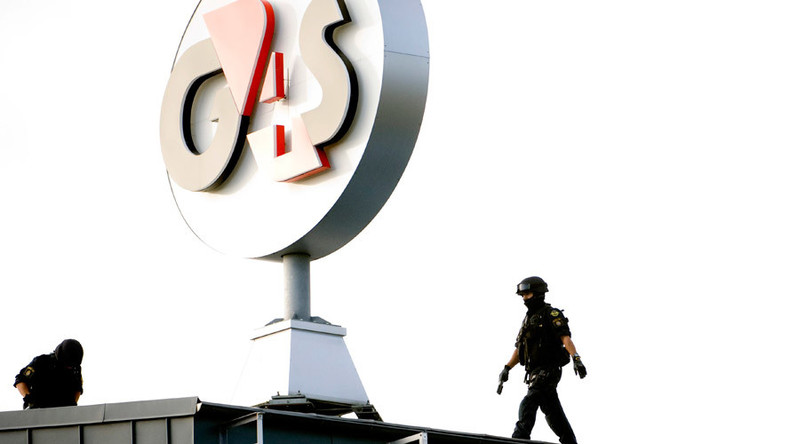 British security company G4S was in the headlines yet again last week over the killing of 49 people by one of its employees in Orlando, the latest in a string of preventable tragedies.
Despite repeatedly proven incompetence, frequent human rights abuses and systematic fraud on the part of G4S, the British government seemed determined to award it contract after contract. This is not a mistake, but a strategy.
Omar Mateen, a guard of nine years standing for G4S, entered the Pulse nightclub in Orlando, Florida on June 12th. Once inside, he opened fire on the crowd, shooting over 100 people. By the time he himself was shot dead by police three hours later, 50 people had been slain.
A Guardian report on June 14 revealed that at least some of Mateen's extremist leanings and psychological problems were known to G4S. In 2013 he bragged to a co-worker about being friends with the Boston marathon bombers, resulting in two interviews by the FBI. The FBI concluded that the claim was false; but this begged the question: Why would he invent such a claim? Would this not be grounds for some kind of psychological evaluation by the company for whom he worked as an armed guard? G4S were made aware of the interviews, yet reportedly declined to administer any such tests. According to The Guardian, the only psychological test administered by the company was one taken when he first joined the company nine years ago.
Yet this weekend, it emerged that the psychologist listed as having carried out this initial assessment, Dr. Carol Nudelman, had never met Mateen, and was not even living in Florida at the time.
Nudelman's lawyers told the media that the documentation lodged by G4S with Florida state – that certified Mateen as fit for armed duties - was a "false document" because she had closed her Florida practice on January 1, 2006, nearly two years before Mateen was supposedly evaluated. The company has since admitted this is all true; that is to say: G4S have admitted submitting falsified documents to secure approval for what amounts to the illegal appointment of its employees.
But G4S incompetence had already led to murder even before this latest scandal. In 2009, a G4S security guard in Iraq shot dead two colleagues. The BBC subsequently revealed that the company had been warned repeatedly that the guard's psychological problems left him unfit for duty; but they had ignored them. The following year, an Angolan national, Jimmy Mbenga, was suffocated to death by three G4S guards in what an inquest jury concluded amounted to "unlawful killing" during a failed deportation attempt. And the company was heavily criticized for inadequate training of its guards following the murder of a detainee at a G4S-run immigration detention center in Papua New Guinea in 2014.
Indeed, the company's modern history is little more than a litany of incompetence, abuse and illegality. Soon after taking over management of Britain's first privatized prisons and immigrant detention centers in the early 1990s, its name became synonymous with riots and breakouts. In its work for private insurance firms, it was found to be conducting illegal surveillance inside the homes of claimants. Its repeated forceful arrests and imprisonment of a 10 year-old asylum seeker in 2009 resulted in her attempting to hang herself.
Meanwhile, a fifteen year old in a UK child detention center died whilst being "restrained" by a G4S guard in 2004, and a judge ruled in 2012 that it was "highly likely" that the company had unlawfully restrained large numbers of children in its custody. One man in Australia was cooked to death by G4S in 2008 whilst being transported 220 miles in a van without working air conditioning.
Nor is the latest scandal the first time that G4S have been involved in fraud and falsification. Earlier this year, five G4S staff employed to answer emergency calls to Lincolnshire police force were suspended after it was revealed that they were calling 999 themselves to massage the figures.
Indeed, fiddling the figures appears to be standard practice for G4S. A former G4S manager responsible for privatized cleaning services in one UK hospital told me he was instructed to falsify the length of time it took for rooms to be cleaned in order to avoid fines. When the practice was rumbled, the company denied all knowledge, made him the scapegoat, and sacked him – but not without awarding him a payout attached to a gagging clause, of course. I suspect there are many more similar stories out there.
But the real gem in the company's fraud crown was the electronic tagging scandal. G4S had been hired by the Ministry of Justice in 2005 to run its electronic tagging system, running tags on 18,000 prisoners per day. Or at least, that's the number they were charging for. As it turned out, an audit in 2013 by PricewaterhouseCoopers revealed that 3,000 of these "tag-wearers" were either dead, in prison or abroad: that is, not being tagged at all.
That's right, G4S was billing the UK taxpayer for thousands of non-existent tags that it fraudulently claimed to be administering, and this practice, at the time it was revealed, had been going on for eight years. The total amount fraudulently obtained by the company in this way amounted to over 100 million pounds. An investigation by the Serious Fraud Office is still under way.
All this before we have even mentioned the 2012 Olympics scandal, persistent bullying and exploitation claims, this year's child prisoner abuse scandal, the asylum-seeker housing scandal, the UK court overcharging scandal, the company's complicity in the abuse of Palestinian child prisoners…the list is endless.
One might imagine that at least some of this abuse, incompetence and systematic fraud might have dampened the British government's appetite for handing over its public service provision and public money to the group. Not a bit of it! OK, so following the 100 million fraud against the Ministry of Justice, Justice Minister Chris Grayling did say the company would be temporarily suspended from bidding for new government contracts. Not fined, or prosecuted, or have its other contracts withdrawn. But even this poxy ban was lifted in April 2014 (whilst the company was still being investigated by the Serious Fraud Office).
And then a Parliamentary Committee discovered that it had never been implemented anyway: no less than fourteen new government contacts had been awarded G4S during the period of their supposed "ban". Far from cutting back on their reliance on G4S, the government has chosen them to lead its new experiments in privatization, putting them in charge of so-called "community work" placements for the unemployed (essentially a form of unpaid forced labor) and prison healthcare in the North of England.
It beggars belief that a company with G4S's track record still wins contracts. That is, until you understand Britain's long-term security export strategy.
The global market for private security services was estimated in 2004 to have reached $100 billion. This figure was estimated by the UK government to have grown to $410 billion by 2012, and is expected to reach $571 billion by the end of this year. The US/UK creation of one failed state after another has been a key driver of this development.
Following the 2003 invasion, Iraq effectively became the template for a new, radical form of privatization in which the state was rendered incapable of providing security for itself. This meant that those who could afford it would have to buy it from foreign providers, leading to an explosion in demand for private security services in Iraq - larger than the boom in the oil sector. Since then, the model has been rolled out across Libya, and from there across much of North and West Africa: destabilized states, wracked by Western-facilitated terrorism, unable to provide security, leading those with assets to protect to turn to the private sector.
At the same time, state services themselves are being privatized at an unprecedented rate. Under the hammer blows of austerity, countries like Greece are being forced to "outsource" their most basic public services as a condition for the extension of emergency loans by institutions such as the European Central Bank (ECB) and International Monetary Fund (IMF).
It is under these conditions that the UK government seeks to develop companies like G4S as "winners", strategically placed to dominate this massive and growing global market. In June 2014, UK Trade and Investment (UKTI, the UK government department for promoting British exports) released a strategy document entitled "Increasing our Security Exports: A new government approach". It begins by proudly outlining Britain's role as one of the world's leading gun runners, responsible for 20 percent of the global "defense" market, and argues it needs to capture such a position in the global security market as well, as Britain's share stood then at only 4.2 percent.
Despite all the British government's rhetorical commitment to a laissez-faire, non-interventionist economy, it is clear that the government is to play a leading role in developing the industry. The strategy outlines how no less than 16 government departments are expected to "support commercial activity by the UK security industry overseas", including the Ministry of Justice, the National Offender Management Service, the College of Policing, the National Crime Agency and the Home Office.
By providing contracts to companies such as G4S, the UK government is helping them to develop their experience in providing the kind of services other countries are being forced to farm out. By being the "first on the (global) block" to privately manage youth detention centers, asylum housing, police back-office services etc, G4S are able to position themselves to bid for contracts when other countries go down the same (disastrous) route. Having "wet their ears" managing private prisons and immigrant detention centers in Britain, for example, they have gone on to win contracts doing the same for Canada, Australia, the US and elsewhere. Doubtless, they are hoping that they can repeat this model once more countries start privatizing the other services they are now handling in the UK.
The UK government's commitment to serial incompetents like G4S, then, is not driven by any delusions about their reliability. They know that to be able to simultaneously undercut the state's own costs for service provision and provide profits for their shareholders, private providers need to cut corners and/or charge for nonexistent services. In practice, this means not administering legally required standards (such as psychological tests, for example), not properly training or vetting their staff, not properly cleaning their hospitals… all the while falsifying the documentation that might reveal this. None of this is rocket science; all of these practices are inherent in the logic of privatization.
In fact, just as the torture devices that were used on Africans in the Americas during slavery were originally developed for use against English women during the "witch hunts", British public service users are being used as the testing ground for criminal entities like G4S to build their up their export portfolio. The revelations around last week's massacre, however, have demonstrated once again that "work for the British government" is no guarantee of a company's competence.
Let's hope their future potential customers take note.
The statements, views and opinions expressed in this column are solely those of the author and do not necessarily represent those of RT.