'Foreign investors are interested in connecting with Russia'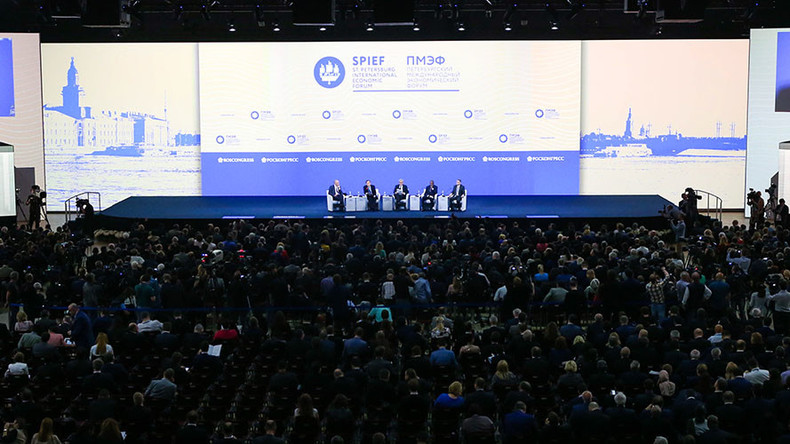 Our research shows Russia is an attractive investment destination. Across all of Europe Russia ranks eighth, in manufacturing it ranks fourth, Mark Otty, EMEIA Managing Partner at Ernst & Young told RT from the Saint Petersburg International Economic Forum.
The 20th annual Saint Petersburg International Economic Forum is in full swing with some big names having already made speeches.
RT asked some experts about their views on the present and future of the Russian economy.
RT: The number of participants at this year's forum is very big and among them many potential investors. What signal does that send?
Mark Otty, Managing Partner at Ernst & Young: We are certainly seeing many more foreign investors here, and foreign participants in trade. It is certainly the biggest foreign delegation that I've seen [at SPIEF] for many years. And I think that there is an interest in connecting with Russia, certainly that is what we are experiencing.
RT: According to a recent study by Ernst & Young, Russia's investment climate is attractive now. Why is that?
MO: What we've found through our research is that Russia is an attractive investment destination. Interestingly, across all the European countries Russia ranks eighth, in manufacturing it ranks fourth. Probably, most significantly is year-on-year we've seen a 61 percent increase in the number of FDI projects [in Russia]. And I think it is a representation of the size of the economy and the opportunities that exist in this country. And people want to participate in that.
RT: What do you think the future holds for international investment in Russia?
MO: I think that this is going to be an economy that continues to play a significant role in the global economy. So, does the low ruble help? Yes, it certainly helps. But I think it will continue to be a long-term interest in investment and trade with Russia.
Read more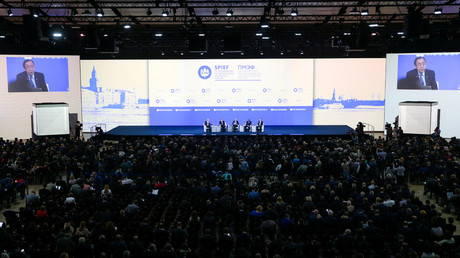 RT: What are you hoping to achieve at this conference?
Ian Colebourne, CEO of Deloitte CIS: A conference is always a great way for us to connect with our clients. Coming to this venue - first time that the forum's been here - you could really feel the buzz, very active. I am really looking forward to the opportunity. We are on about four or five panels over the course of the next couple of days. We are looking forward to hearing during the plenary tomorrow. Perspectively thinking about reforms within the economy and how that is going to be supported and brought into implementation.
RT: Could we expect an increase in the flow of foreign investments into Russian business in the near future?
IC: Yes, we are working obviously with our international clients and our Russian clients. We are actually seeing a pickup in M&A (mergers and acquisitions) support activity that our teams are already doing. Probably over the second quarter. That's both Asian investors, but also those who are out of the West who have already invested in Russia; they take a long-term view. And some of them are taking the opportunity at the moment to expand their footprint, to sort of increase the localization and manufacturing production in Russia.
RT: Where is it likely to come from Asia? The West? The Middle East?
IC: Definitely. Particularly, we look at the sovereign wealth fund investors over the past few years. Those who predominantly being out of the Middle East and China.
RT: Draw a portrait of the modern investor in the Russian economy. What are his main features?
IC: I think what we are seeing in terms of activity at the moment: some investors who are already here, that have invested in Russia they take the long-term view. We've been here for 25 years, others have been here longer and they remain committed and so there is continued investment there. In fact, a recent survey shows that some of the sectors in the economy, there is increased willingness to do capital expenditure, so big programs on CAPEX are an… increasing headcount. And I think the other side of the equation as I've mentioned in terms of the Middle East and Asia you have the businesses who are looking afresh at Russia - perhaps not the wave of investment that was anticipated a couple of years ago. But nevertheless those investments are happening.
RT: What area of the Russian economy is the most attractive for foreign investors now?
IC: What we are seeing is particularly interest in agriculture, pharmaceutical; healthcare continues to be of interest. Actually, some expansion into light manufacturing and that's coming out of the international investors coming in and looking at how they can support the local manufacturing base. We look at the funds, the sovereign wealth guys are looking at traditional areas like energy and natural resources and also infrastructure. Beyond that they are looking at investments in the retail sector and also logistics.
The statements, views and opinions expressed in this column are solely those of the author and do not necessarily represent those of RT.