'Angela Merkel never asked the German people about her migrant policy'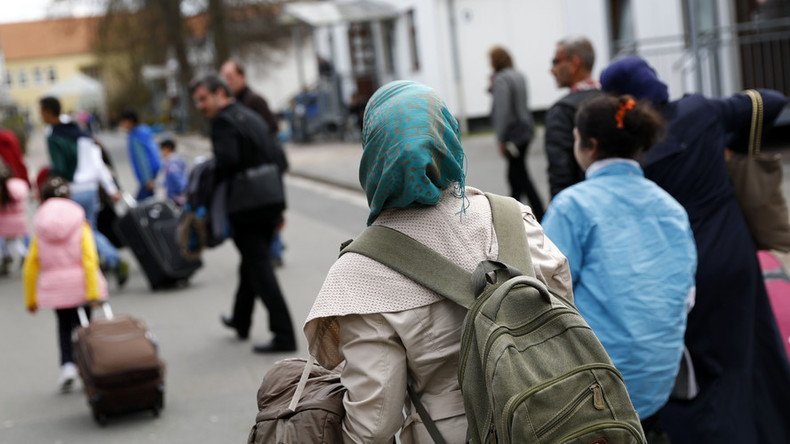 German Chancellor Angela Merkel is breaking the law with her migrant policy; compassion is one thing and morality is one thing, but policy is another thing, Frank-Christian Hansel from Alternative for Germany party, told RT.
Angela Merkel has followed in the footsteps of figures including Nelson Mandela and the Dalai Lama after receiving the prestigious Four Freedoms award in the Netherlands on Thursday.
RT: What's your take on the Roosevelt Foundation awarding their medal to Angela Merkel?
Frank-Christian Hansel: I think it is very funny that Chancellor Merkel goes to the Netherlands to get a prize when in the Netherlands people have just voted against the Ukraine-European agreement, showing that the Netherlands people are asked about the European problem and Germans are not asked.
Chancellor Merkel is very criticized in our country because she has a certain rescue policy method which is not accepted in this country because the Germans were never asked on this policy. They were indirectly asked by the last elections we've had this year and the Christian Democrats and their partner, the Social Democrats, are losing points. It is clear that this policy cannot continue within the German foreign and also European policy.
RT: Merkel's been criticized for her refugee policy, but her supporters say she is simply treating them with compassion. Shouldn't that be respected?
FCH: Well compassion is ok, of course. And we understand all the refugees that would want to come to Germany. Who wouldn't? We would do it probably, too. But we are talking about law. And we have to talk about a system of law. Germany in Europe is a country due to the regulation by law. And the refugee crisis she made has nothing to do with our constitution. As you know, if there are other countries which are secure they cannot come and solicit asylum in Germany. So, she is breaking the law; compassion is one thing and morality is one thing, but policy is another thing.
The statements, views and opinions expressed in this column are solely those of the author and do not necessarily represent those of RT.
You can share this story on social media: