Poland's 'Russia bigger threat than ISIS' statement – 'absolutely ridiculous & dangerous'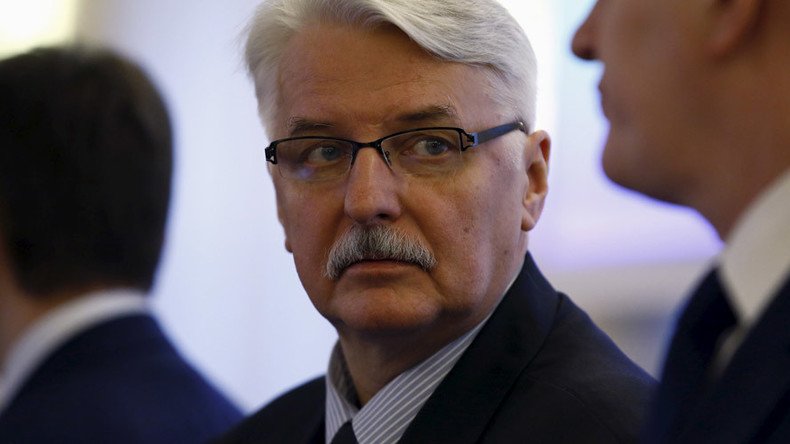 A recent anti-Russian statement by the Polish foreign minister is dangerous as Poland risks infecting Europe with its hostile fantasies, said Diana Johnstone, political author. Europe shouldn't sacrifice its future to Poland's past, she added.
Polish Foreign Minister Witold Waszczykowski said on Friday that Russia poses more of an existential threat than groups such as Islamic State (IS, formerly ISIS/ISIL) and reiterated Warsaw's call for more NATO troops to be deployed to defend the alliance's eastern borders.
"We have existential threats and non-existential threats. Of course the Russian activity is kind of an existential threat because this activity may destroy countries," he said. "And we have non-existential threats like terrorists, like massive wave of migrants."
Asked about IS, the minister said: "It is a very important threat, but it is not an existential threat for Europe."
RT: Poland's top diplomat said terrorism doesn't pose an existential threat to Europe, while major European leaders say that the threat of ISIS is one of the main challenges facing the continent. Why does Poland apparently think differently?
Diana Johnstone: It is truly an outlandish statement…Poland has a long history of problems with Russia, this is well-known. There is a whole history of difficulties between Poland and Russia, and that can lead to some kind of paranoia among the Polish about Russia. However, this is totally inappropriate today. Certainly there is no threat to Poland whatsoever, much less to Europe. The fact that Poland is now in part of the EU and NATO both makes the statement more ridiculous, but also makes it more dangerous, because Poland risks infecting Europe with its own fantasies. We should not sacrifice Europe's future to Poland's past. The problem is that this [harking back to the past is] exploited by the US in order to pursue its big military buildup in Europe, which of course is solidifying US control of Europe.
…I seriously doubt that [Poland] would be making these wild statements if they didn't know very well that their sponsors in Washington wanted to use those statements to pursue military buildup in Europe threatening Russia… This statement is part of US intervention in Europe using Poland and some Baltic states as pawns in order to create conflict between the EU and Russia to solidify its own total military and economic domination of Europe.
RT: What could this kind of rhetoric be designed to achieve?
DJ: Well, I think people who are paying attention will realize that this is absurd. The difficulty right now is that the US propaganda campaign against Russia has infected Western mainstream media, so that they hardly dare say anything. Of course, people who are thinking and [writing] editorials know very well this is dangerous and ridiculous.
The statements, views and opinions expressed in this column are solely those of the author and do not necessarily represent those of RT.
You can share this story on social media: