Obama's tango with history in Cuba and Argentina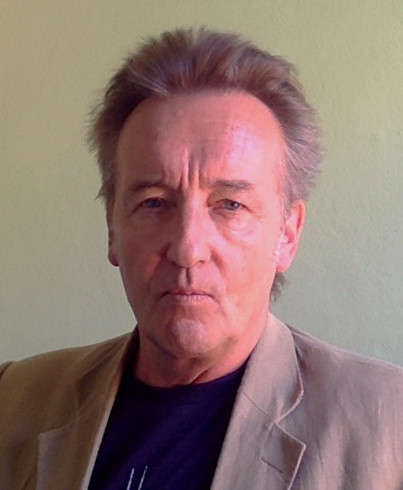 Finian Cunningham (born 1963) has written extensively on international affairs, with articles published in several languages. Originally from Belfast, Northern Ireland, he is a Master's graduate in Agricultural Chemistry and worked as a scientific editor for the Royal Society of Chemistry, Cambridge, England, before pursuing a career in newspaper journalism. For over 20 years he worked as an editor and writer in major news media organizations, including The Mirror, Irish Times and Independent. Now a freelance journalist based in East Africa, his columns appear on RT, Sputnik, Strategic Culture Foundation and Press TV.
Published time: 26 Mar, 2016 15:59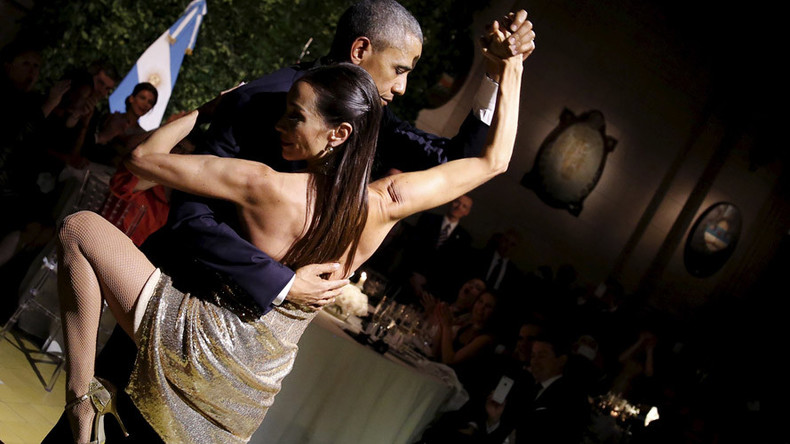 It was a "historic" week for US President Barack Obama as he coupled a tour of arch-foe socialist Cuba with a breakthrough visit – and a tango dance – in Argentina. Historic diplomacy, or cheesy public relations?
The week began with Obama landing in Cuba – the first US president to set foot on the Caribbean island state since Calvin Coolidge in 1928. Given more than five decades of Cold War hostility since the Cuban revolution in 1959, the occasion was greeted with much hoopla in the US press as marking a historic shift in relations.
Then after three days, the American leader and his family were off to Argentina where he was greeted by new president, Mauricio Macri. Pro-business Macri was elected in December promising closer relations with Washington and bringing an end to more than a decade of left-wing governments in Buenos Aires, which had been staunchly critical of US policies in the region.
It was glaringly obvious which 'dance partner' Obama was more comfortable with. In Cuba, his manner with President Raul Castro – brother of Fidel – was cordial enough. However, there was one telling moment at a press conference when Obama awkwardly declined Castro's attempt to hold his arm aloft in a gesture of friendship.
No such inhibitions were apparent in Buenos Aires. Obama was photographed with a constantly beaming smile in the company of 'Mauricio' whom he showered with praise as "a man in a hurry" to implement Washington-approved economic reforms.
After a candle-lit state dinner, Obama surprised guests when he took to the floor with a professional tango dancer who ended their routine with her stocking leg racily held astride his hip.
That bit of frivolity landed the president in some hot water back home. Not with his wife Michele, we might add, but with political opponents and media commentators who rebuked the president for "insensitive conduct" coming only two days after the terrorist bombings in Brussels. Obama rebuffed critics, somewhat unconvincingly, by claiming that terrorists should not be permitted to curtail behavior.
Nevertheless, Obama's tango moment could serve as a metaphor for the week-long trip to two unlikely countries. Claims about "history-making" seem overblown given the deeper substance and background to the trips. So, if that's the case, who or what is he trying to woo?
Scarcely noticed in much of the media coverage was the conspicuous contradiction over human rights. While in Cuba, the Castro government was subjected to Obama lecturing about political rights and freedom of speech. Incredibly, he was given a nationwide television platform to address the Cuban nation on those issues, as well as meeting various dissident groups at the newly opened American embassy in Havana.
To his credit, Raul Castro stood his ground and at times reminded his American guest that Washington hypocritically continues to impose a brutal trade embargo on the island in contravention of the United Nations Charter.
Castro also demanded that the US should relinquish its military occupation of Cuban territory at Guantanamo Bay where the American base has also become an ignominious byword for extraordinary rendition and torture.
But get this. Obama then flew to Argentina nearly on the very day that marked the 40th anniversary of the US-backed military in that country. It was on March 24, 1976, that a fascist military junta seized power in Buenos Aires and over the next seven years proceeded to kill 30,000 opponents, including socialist politicians, trade unionists, students and human rights activists.
Washington backed the Argentine junta to the hilt, in much the same way that it had done in neighboring Chile under the Pinochet dictatorship and in several other Latin American "banana republics". The total death toll of Washington's decades-long policy of backing dictators and death squads in Central and South America would run to several million victims.
Yet the stark anomaly of Obama pontificating in Cuba over relatively minor transgressions amid huge social development achievements under the socialist government, juxtaposed with the reality of US-backed genocide in Argentina under a fascist dictatorship was barely acknowledged in much of the media coverage. That cognitive dissonance surely speaks of impressive public mind control.
Even more impressive is that Obama publicly admitted to the US involvement in Argentina's "dirty war" – and still there was no apparent media outcry. Obama refrained from making an apology, but he promised that his administration would release more declassified documents revealing details on perpetrators and victims and presumably how the US helped facilitate Argentina's reign of terror, until it returned to democratic governance in 1983.
Obama accompanied Macri, the president, to a Memorial Park dedicated to the junta's victims, thousands of whom were 'disappeared' without trace. The leaders cast bouquets of roses into the Atlantic sea in tribute to the victims who were taken on "death flights" by the military – their bodies dumped in a watery grave.
Notably, the Buenos Aires Herald reported that Obama would not have time to meet personally with campaigners belonging to "mothers of the disappeared" who continue to this day to seek justice from the Argentine authorities.
The aberration in Obama's words and conduct between his visits to Cuba and Argentina this week evidently indicates something more than the superficial claims of "history-making".
Surprisingly, perhaps, it was the New York Times that divulged the real purpose.
The Times reported: "Mr. Obama, the first American president to hold high-level talks with an Argentine leader in 20 years, used his visit to try to jump-start collaboration on defense and security issues, as well as energy and climate change… The talks were part of Mr. Obama's push to show that his efforts to improve the United States' standing in the region — including a diplomatic détente with Cuba, on display during his trip there this week — have succeeded after a period in which a leftist tide in Latin America cast the United States as a villain in the hemisphere."
The Macri government in Buenos Aires has reportedly prioritized the payment of $4.5 billion debts to Wall Street hedge funds, with austerity policies that include massive sacking of public-service jobs. That's not all that has endeared Washington. Much more important is the strategic gain of partnering with the new right-wing Argentine government in order to rehabilitate US relations with the rest of the continent, which, as the New York Times candidly noted, has been viewed as "a villain".
Argentina seems to be playing a key role in Washington's plan for a comeback on the continent after years of being shunned by left-wing governments in Venezuela, Bolivia, Ecuador and Brazil. Now the continent's left-wing is on the back foot over economic problems – much of which has been contrived by Washington's influence on international creditor institutions.
A cozy relation with Argentina gives Washington an opening to burnish its badly tarnished image.
And this is where Cuba also plays a role. In substance, Obama actually gave nothing to Cuba in terms of lifting the crippling trade embargo or returning the territory of Guantanamo Bay.
But what Washington got out of the historic visit to Cuba was the valuable perception of offering a hand of friendship. That, in turn, will assist Washington's bid to recast Latin American relations in a more advantageous tilt for US interests that include military, commercial trade and capital investment.
Obama's tango with history is therefore less about righting serious wrongs of the past, and more about getting the US foot back in the door of the continent that it has long viewed as its backyard.
The statements, views and opinions expressed in this column are solely those of the author and do not necessarily represent those of RT.