'Obama has no right to influence Brexit vote' - Jane Collins, MEP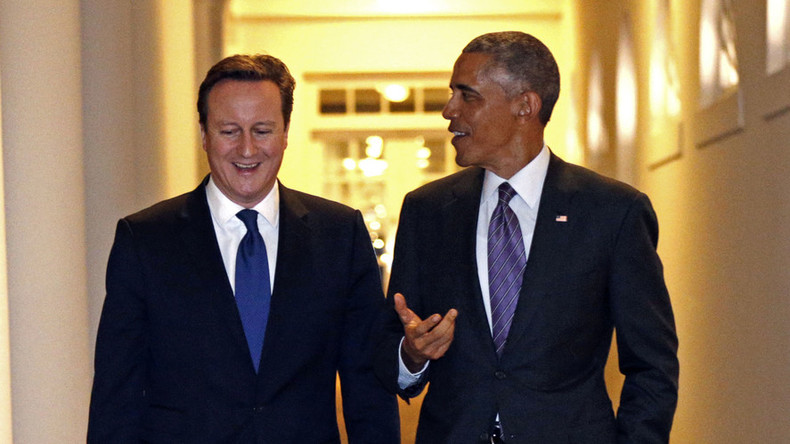 US President Obama is welcome to come to the UK and say what he likes – it is freedom of speech; but he has no right to try and influence a referendum on a British exit from the EU, says UKIP MEP Jane Collins.
US President Barack Obama is expected to visit the UK in April and it's rumored he will urge British people to vote to stay in the European Union. Mayor of London Boris Johnson called it a piece of "outrageous and exorbitant hypocrisy."
RT: There have been rumors that President Obama will be asking British voters to stay in the EU during his upcoming visit to the UK. What's your reaction to that?
Jane Collins: I think that any head of a foreign government shouldn't be interfering in something so important. The decision on Brexit should be for the British people and only for the British people…If America had to abide by EU regulations, they just wouldn't do it. Why should we? And it is not up to America to tell us to do so.
RT: Do you think the supposed appeal by the US leader is justified?
JC: One side of it – it really is not in his favor to do this. Because we know the biggest object to American foreign policy is the EU. But the cynical side of me says that could be as something with that corporatist racket known as TTIP [Transatlantic Trade and Investment Partnership – Ed.]. The American agenda likes to push that forward.
We've always had a very good relationship with America. But I don't think we are quite as close with this President Obama, as we have been with previous US presidents. Yes, he is more than welcome to come over to our country and say exactly what he likes – it is freedom of speech. But I do not think he has a right to try and influence a vote on something so important.
RT:Will not be there enough pressure on the people from the media, from financial institutions and lobby groups to convince the Brits they are better off inside the EU?
JC: If we are going to get so much pressure being British it is going to turn people off and they will vote to leave.
RT:Will it have a decisive role during the campaigning? Given the fact that referendum is expected to be closely fought?
JC: I think if it is a fair fight then it is going to be extremely close. But I do hope that the British public is going to be allowed to make their minds fairly and be told the truth about the EU.
The statements, views and opinions expressed in this column are solely those of the author and do not necessarily represent those of RT.
You can share this story on social media: