Grand Slam: Russia's Maria Sharapova facing different sort of Western court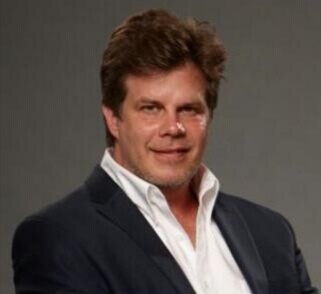 Robert Bridge is an American writer and journalist. Former Editor-in-Chief of The Moscow News, he is author of the book, 'Midnight in the American Empire,' released in 2013.
Published time: 12 Mar, 2016 15:30
Edited time: 12 Mar, 2016 15:40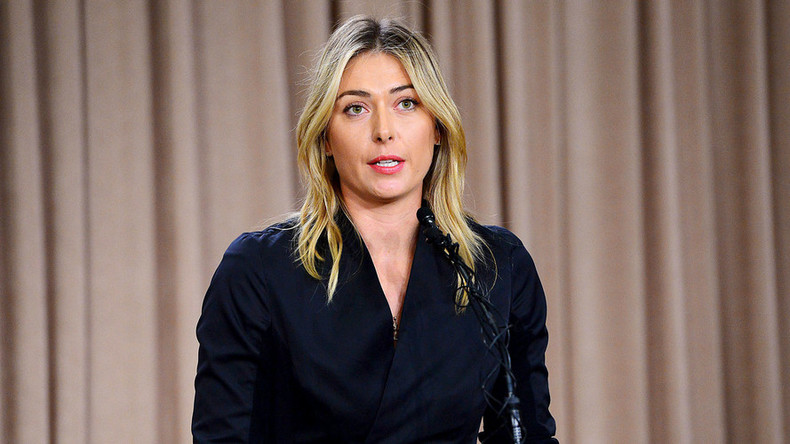 Maria Sharapova's dazzling tennis career is now in doubt after she tested positive for a drug that was only prohibited in January. Is this another case of Russian nationals being subjected to unfair treatment by Western-run organizations?
Addressing reporters in Los Angeles this week, Sharapova revealed with remarkable composure and candidness that according to the International Tennis Federation (ITF), she had failed a drug test at the Australian Open.
The five-time Grand Slam winner explained she began taking a Latvian-made drug in 2006 to treat a number of health problems, including persistent flu symptoms, low magnesium levels and irregular EKG results.
Yet much to Sharapova's apparent surprise, the commercial name of the medicine, 'meldronate,' was listed under a different name by the Swiss-based World Anti-Doping Agency (WADA) in its 2016 compilation of prohibited substances.
"For the past ten years, I have been given a medicine called 'meldronate' by my family doctor and a few days ago, after I received the ITF letter, I found out that it also has another name of 'meldonium,' which I did not know," she told reporters.
Sharapova told the assembled paparazzi that "for 10 years this medicine was not on WADA's ban list" and that she had been "legally taking the medicine" under doctor supervision.
No matter, because the rules of the game suddenly changed on January 1 as meldonium was deemed bad medicine. Now the ITF will ban Sharapova from play starting March 12.
It should be noted that Meldronate is easily available over the counter in many Eastern European countries where it was first developed.
Conflict of Interest?
Strangely, an article in USA TODAY attempted to portray Sharapova's positive test results as the result of some sort of undercover sting operation.
"A tip from a confidential source to the U.S. Anti-Doping Agency (USADA) in March 2014 that Eastern European athletes were using the drug meldonium as a performance enhancer triggered the doping scandal that now has ensnared Maria Sharapova, a person with knowledge of the process told USA TODAY Sports."
The report said that by October 2014, the drug was added to the World Anti-Doping Agency's monitoring list. In other words, use of drug had not been outright banned, but rather it was being observed.
At this point, the US-based 'Partnership for Clean Competition' conducted an analysis of "8,300 random urine samples." Of those, Eastern European athletes were the only ones who tested positive for meldonium, which should come as no surprise given that it was a popular and legal local medicine.
However, here is where the game gets a bit questionable.
According to Partnership for Clean Competition's website, its 'founding fathers' are some of the most influential US sports foundations, including the National Football League (NFL), the US Anti-Doping Agency (USADA), Major League Baseball (MLB) and the US Olympic Committee (USOC). Clearly, there is no small conflict of interest of the USOC participating in tests that will decide whether or not some Russian athletes will suffer a ban from competition.
At this point I would like to venture a painfully obvious question: What would the response be in the United States if a group of Russian-owned sports foundations (indirectly) participated in laboratory tests, which concluded that a particular Canadian-made drug was being used by American athletes, leading to their disqualification from competition? I think the outcry would be quite similar to the one now being observed in the Russian financial markets, where Western credit rating agencies are being roundly criticized for downgrading Russia.
The Russian Central Bank announced in December, after Standard & Poor's and Moody's moved to cut Russia's debt rating to "junk," that Russia needs to establish its own rating agency that would be "resistant to geopolitical risks".
In a similar vein, does Russia, as well as other Eastern European and Asian countries, need to set up its own counterbalance to the World Anti-Doping Agency?
After all, the WADA has itself come under criticism from watchdog groups that claim the organization's methods are imprecise and non-transparent.
In a research paper published in Nature, Dr. Donald A. Barry concludes that "the processes used to charge athletes with cheating are often based on flawed statistics and flawed logic."
An editorial in the same journal agreed with the findings of the paper, saying the methodology was flawed: "Detecting cheats is meant to promote fairness, but drug testing should not be exempt from the scientific principles and standards that apply to other biomedical sciences, such as disease diagnostics.
"The alternative could see the innocent being punished while the guilty escape on the grounds of reasonable doubt."
At the same time, while some big name sponsors have distanced themselves from the Russian champion, including Nike and Porsche, one company, Head, has not only stood by her, it has questioned WADA's decision.
A statement from Head, the racket maker, argued the drug should not be prohibited but instead come with a dosage limit: "We question WADA's decision to add meldonium to its banned substances list in the manner it did; we believe the correct action by WADA would have been to impose a dosage limitation only.
"In the circumstances we would encourage WADA to release scientific studies which validates their claim that meldonium should be a banned substance."
Separation of State & Sports
In light of such considerable skepticism, Moscow is demanding some straightforward answers, as opposed to tricky backhands.
Foreign Minister Sergei Lavrov said Russia expects explanations from the World Anti-Doping Agency, or WADA, following the inclusion of meldonium drugs in the list of banned medicines.
"The WADA is a mechanism designed to make sure that doping isn't used in sports... The recent move by this organization has raised questions among professionals. The questions should be answered professionally and honestly," Lavrov said.
The Kremlin also weighed in on the matter, saying the situation is being politicized at the detriment of sports.
"Attempts to politicize sports, attempts to add character to sports of some kind of political instrument for achieving some aims, are destructive for sports, for international sports, and are unacceptable and inexcusable," presidential spokesman Dmitry Peskov told reporters.
Personally, there was one more thing that really struck me about the charges leveled against Sharapova. Although it is too early to say with any certainty who is to blame in this case, I found the comments by Dick Pound, who led an investigation against the All-Russia Athletic Federation (ARAF), absolutely outrageous.
"How stupid can you be," Pound asked. "What was she thinking of and her advisors? If you're taking medicine, surely you or someone else around you checks if it's on the list."
Talk about diplomacy! I can't imagine Pound having the gall to speak in such a profoundly rude and arrogant manner to a Western athlete with credentials equal to Sharapova's who suddenly fell afoul of the rules.
Sharapova, 28, the highest paid female athlete for 11 consecutive years, according to Forbes, is one the most recognizable Russian personalities in the world.
Although she has lived in the US since the age of 7, Sharapova said she never considered getting American citizenship, crediting her Russian heritage for her success.
"I was shaped into the individual I was from those experiences. And not necessarily simply the country, but the people, the mentality and the toughness and that never giving up attitude," she told CNBC in an interview.
Those are qualities Sharapova will need in the coming months to return WADA's unsightly serves.
The statements, views and opinions expressed in this column are solely those of the author and do not necessarily represent those of RT.