Americans 'totally disillusioned' with US politics as usual
Published time: 4 Mar, 2016 10:30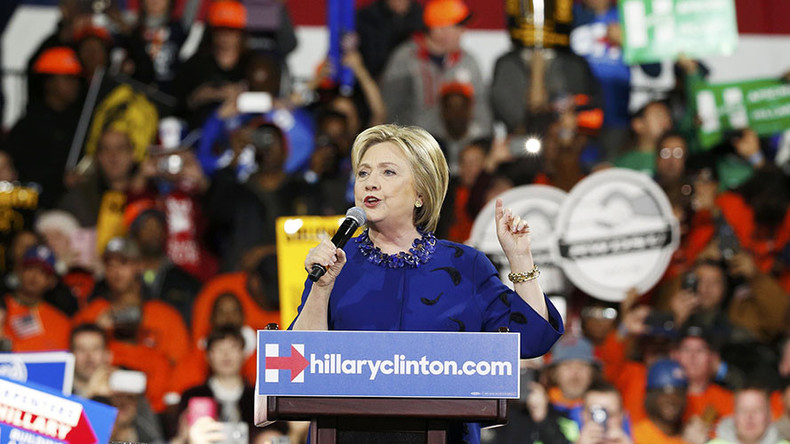 Americans are tired of national mainstream politics with all the hopes and expectations the US middle class and youth entrusted to the first black US president. Now they are 'totally disillusioned,' political expert Leonid Dobrokhotov told RT.
Americans have been taught that when they go the ballot box they decide the fate of their country and even the entire world, said the Russian historian, who has been specializing in the US internal policy, political engineering and election mechanisms.
"They voted to be the decision-makers," Dobrokhotov said, emphasizing that Americans believe they live in a democratic country.
"But over the last decades they have been losing faith in democratic America."
The present situation appears to be that Americans do not want to vote for mainstream politicians any more, Dobrokhotov said.
For the first time since the 1960s and early 1970s there is an openly socialist participant in the presidential race in the US, namely Bernie Sanders.
For decades no US presidential candidate dared to publicly proclaim his socialist background, like Sanders "fighting social inequality" and speaking about social needs of Americans. This has put Sanders in second place among the Democrat candidates.
As for the #1 Democrat running for presidency, Hillary Clinton, she is a "typical mainstream candidate" with whom the US electorate happens to be tired of, suggests Dobrokhotov.
There is little doubt that she will enjoy "absolute support" from the US establishment, big business and the mainstream media.
"Very forceful measures will be taken for her to win," Dobrokhotov predicted, recalling the estimated $1 billion invested in her election campaign.
"She [Hillary Clinton] has very big chances to win," Dobrokhotov said, "but if it would happen, I believe that it will be just another step towards total disillusionment of Americans, who just do not want to vote for the choice of political establishment."
The statements, views and opinions expressed in this column are solely those of the author and do not necessarily represent those of RT.