How pro-EU/NATO lobbyists posture as neutral observers to scare the public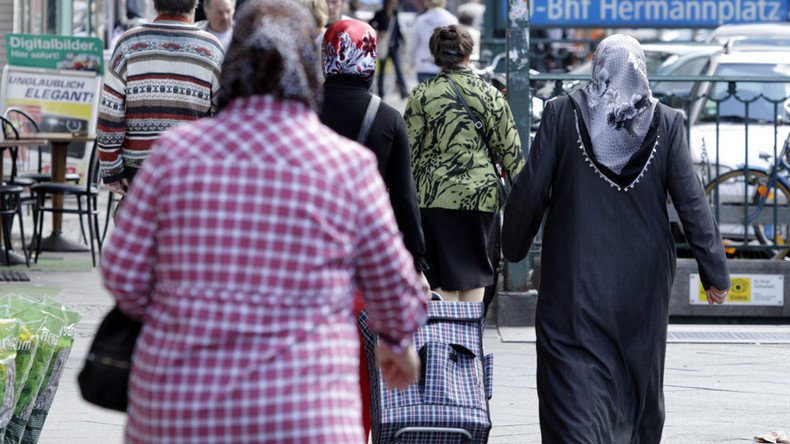 Pro-EU/NATO activists often accuse their opponents of distorting the 'truth.' As it happens, they are well capable of inventing facts and figures themselves.
Ireland can win the Soccer World Cup. David Bowie isn't dead. Leonard Cohen wants to play a private concert for me. It's currently 25 degrees in Moscow. Ukraine is at peace, and thriving.
There are lots of things I wish were true. However, sadly, they are not. There's only two ways to deal with this. Accept reality or descend into a fantasy world.
Of course, for a serious journalist or analyst, it should be career suicide to treat facts as anything but sacred. Those who work for pro-EU think tanks, frequently think differently. They believe it's acceptable to embellish statistics, facts and figures. Often, they just conjure numbers from the ether and present them as the fruits of serious research. We're going to experience a lot of this during the forthcoming 'Brexit' campaign.
Much western media dutifully reported this week that ending the EU's Schengen agreement would cost member economies "at least" €470 billion euros ($520 million) over a decade, under an "optimistic" scenario. The "pessimistic" version suggested a bill of €1.4 trillion ($1.6 trillion). Here are reports from news agency Reuters, London's Daily Mail and Paris' state-controlled France 24.
These amounts intrigued me. At first, they actually sound plausible. After all, the reintroduction of borders would mean queues at access points. These hold-ups would slow down distribution. That's entirely logical. Indeed, amid increasing calls for the suspension of Schengen, and the temporary suspension of passport-free travel at certain frontiers recently, this is topical stuff.
Yet, I'm a natural skeptic. This compelled me to dig a bit deeper and scrutinize the methodology. Did the report's authors use a complicated algorithm to arrive at their conclusions? Was there extensive research, using a network of well-placed sources across the continent? Were surveys commissioned among leading experts in logistics and distribution?
Facts go for a walk
The answer to all these, very reasonable, questions is no. Instead, the €470 billion figure was reached by, more or less, adding up total EU production costs over a decade and dividing them by 100. The pessimistic version was divided by 33.33. I'm really not making this up.
So, who commissioned and created this report, that the western media promoted with such gusto? My initial guess was a primary school Mathematics class. Perhaps the tutor wanted to show the group how to find one and three percent of something? Yet, just as I was about to call Ned O'Keeffe, my rather wonderful sixth class teacher, the following sentence struck me - "the study by the Prognos institute on behalf of the Bertelsmann Foundation."
The Bertelsmann Foundation is well known in Germany. One of the shadiest lobby groups around, Bertelsmann is connected to NATO's favorite think-tank, The Atlantic Council, and America's Council on Foreign Relations. Their tentacles extend deep into Germany's state TV, ZDF, and they use their influence to promote US interests in Germany.
This is definitely not the first time these guys have engaged in agitprop to promote political ideals. You see, during World War Two, Bertelsmann was the biggest single producer of Nazi propaganda. It's owner, Henrich Mohn, was a huge supporter of the SS. His son, Reinhard, fought with Erwin Rommel's Afrika Corps.
In 2002, Hersch Fischler, an Austrian journalist, proved that Bertelsmann had closely cooperated with the Nazi regime. He also reported that the company had probably used Jewish slave labour during the war years.
After the Nazi defeat, Reinhard transformed Bertelsmann into one of the world's most powerful media companies. It controls RTL, the biggest private radio and TV broadcaster in Europe. In addition, Bertelsmann owns Random House and Penguin, both influential book publishers. It also once called the shots at BMG, the planet's third largest music publisher.
European Rhapsody
Back in the late 70's, the younger Mohn, often compared to Jean Monnet before his 2009 death, signed over 69 percent of his shares in the corporate behemoth to the foundation that shares its name. At Mohn's insistence, the organization has been "dedicated to European unity and Transatlantic cooperation since its inception."
One reads that line twice to absorb it properly. Western media has not only reported - as gospel fact - a totally unscientific report on the consequences of suspending Schengen, it has used as its source a construct designed to promote "European unity." This is about the same as asking a Saudi Arabian oil trader for a balanced projection on future oil prices.
What's more, Bertelsmann receives direct funding from Brussels. In 2013, it was given more than €440,000 for three projects it completed for the EU. So, we have an EU funded lobby group throwing around half-cocked information at a time when member states are trying to have a proper debate about Schengen.
Major western media organizations continuously present foundations and think-tanks as neutral, fair-minded, observers when the truth is completely different. How often have you seen a "Brookings Scholar" brought on to discuss American foreign policy on BBC or Sky News? It's never mentioned that the institution heavily favoured the foreign policy of George W. Bush
Devil in the details
Far too often, "senior fellows" of this and "associate fellows" of that are introduced by both private and state media without any explanation of who funds them. This practice is incredibly insulting to listeners and viewers. "Expert" opinion on Russia is an obvious example. Edward Lucas, for instance, is all over the airwaves. It's rarely mentioned that, in addition to his Economist magazine role, he also works for the Centre For European Policy Analysis. This organization gets its cash from the US Department of Defense and military contractors like Lockheed Martin, Bell Helicopter and Sikorsky. Naturally, it's in their interests to promote the (completely ridiculous) idea of imminent conflict with Russia. It keeps the money flowing to their coffers.
A glance at CEPA's "advisory council" shows many of the names that constantly pop-up on print and broadcast media to denounce Russia. Among them, Anne Applebaum, Timothy Garton Ash, Carl Bildt and Toomas Hendrik Ilves. Even if they believe their own denunciations of Russia, why the need to attach themselves to US defense contractors? It stinks to high heaven.
With the UK referendum and the continuing debate over the ongoing viability of Schengen, the coming months will be pivotal to the EU's continued existence. Western media has an obligation to inform consumers of provenance of the various foundations which will contribute to the debate. Their bias and funding should be flagged at all times.
When you read or view RT, you know it's funded by the Russian government. The clue is in the name, "Russia Today." If only organizations designed to support both the EU and NATO were as transparent.
The statements, views and opinions expressed in this column are solely those of the author and do not necessarily represent those of RT.
You can share this story on social media: