German wake-up call: 'The police were misleading us about Cologne attacks'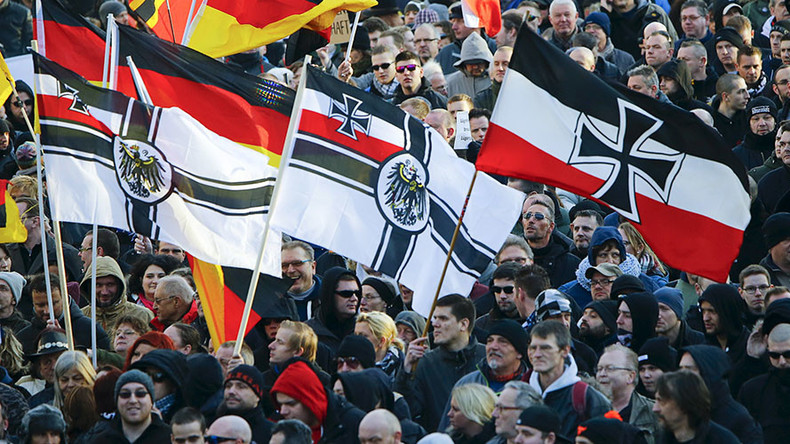 For political reasons the police wanted to conceal the fact that the offenders in the mass sex assaults on women in Cologne, Germany were refugees, says Professor Christian Pfeiffer, head of the Criminology Research Centre, and a former state justice minister.
READ MORE: 'Everyone opposed to Merkel's migration policy was labeled Nazi'
It's been two weeks since a large number of women in the German city of Cologne were sexually assaulted, allegedly by freshly arrived refugees. The incident took days to come to light and details are now emerging as to the cause of the delay. Apparently, the police were instructed to hush up the refugee-related disturbances.
RT: So apparently the police tried to play down migrant violence... If it is true was that decision justified?
Christian Pfeiffer: I think it was justified that they sacked the responsible man because he himself decided that the public shouldn't get the notice to what extent all those violent acts had been committed by refugees. Now we learn, looking to the facts, that the majority of those people have been refugees and the police was misleading us in the first information they gave to us.
RT: Is it a right or wrong decision that the police were told to hush this up?
CP: They wanted out of political reasons to hide the fact that the offenders were refugees. They told us: "Those were foreigners who have been living a long time in Cologne and we know them quite well and they did shop lifting and other offenses, and now they have done that." And this was out of political reasons. Now we try as much as the police can do to get those offenders and punish them and afterwards kick some out of Germany, but the chances are very low.
RT: How much does the far-right capitalize on reports of migrant violence?
CP: Over the last year, 500,000 young men had come to Germany from this background: Northern Africa and Arab countries. They have large difficulties to integrate themselves into our culture, to respect that women in our country are equal to men, that there is no obedience which we can ask from them. So, in many ways we suddenly became aware that our policy has created a problem. And suddenly the Chancellor herself gets into trouble because she had promised "We will be effective. It won't be a problem. We'll solve all the problems." And by that event in Cologne, everybody became aware that we have 500,000 of that type of man, the majority won't commit crimes but some of them will and the rest are not easy to integrate into our society.
It will be an interesting development to see what happens over the next six to eight weeks...
The statements, views and opinions expressed in this column are solely those of the author and do not necessarily represent those of RT.
You can share this story on social media: