'Beginning of end of normal life for Muslims in France'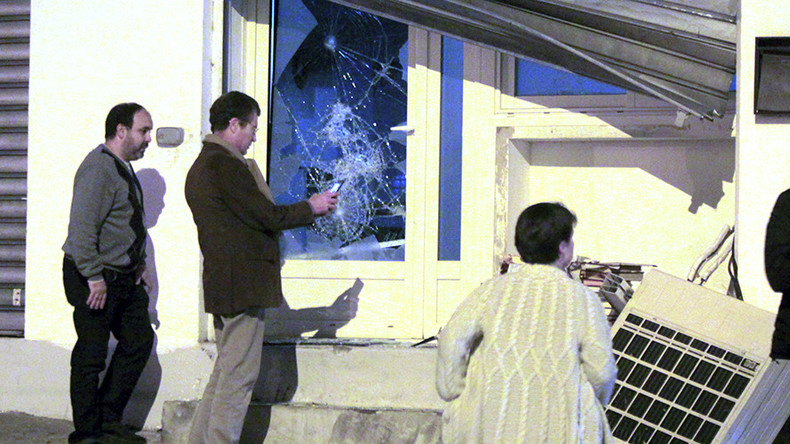 Anti-Muslim sentiment in France is worsening after the Paris attacks. The government, supposed to control the situation and reassure people, doesn't seem to be doing so, says political analyst Cecile le Roux.
An Islamophobic attack rocked the French Mediterranean island of Corsica on Thursday night, when a large, angry crowd stormed a Muslim prayer room, chanting hateful slogans. Around 600 people smashed glass and burnt copies of the Koran.
RT: How strong is Islamophobic sentiment in France and Europe at the moment?
Cecile le Roux: It can only get stronger with the policies that are being put in place by [French] President, Francois Hollande, and his prime-minister, Manuel Valls. And you can see a result here with what happened. I mean obviously it's absolutely awful, the event that happened in Ajaccio, but the reaction is just so full of anger and so obvious that it's been built up by a feelings of Islamophobia, which is very-very sad to see in a country that's supposed to be a pioneer of universal rights and of liberty and equality.
RT: The far-right anti-immigrant Front National made unprecedented gains in recently held regional elections in Corsica. Do you see a link between their success and the recent violence?
CLR: There might be a link, absolutely. The discourse [from] the right-wing is definitely Islamophobic. But what's much more upsetting is the official line of the government, which still today is Francois Hollande's government; it's a socialist government and it's supposed to be a government that represents popular vote and balance in this type of very emotional situation. But instead the current government seems to have entered into a direct competition with the right wing by installing – the understandable for the first few days, but, frankly, not understandable – state of emergency where there are no warrants needed for early morning, surprise searches. Seven thousand apartments have been searched in a very violent way. There have been reactions that really seem to be very vote-collecting-oriented and there seems to be a direct competition with the methods and the words, the feelings and the atmosphere purported by the right wing in France.
RT: We've seen an increasing number of anti-Muslim protests and racist incidents since the Paris attacks. Where will this violence ultimately lead?
CLR: That's a very good question. It's a very scary question. But, definitely, many experts are saying that it's really the beginning of the end of normal life for Muslim citizens in France. And unfortunately, this seems to be [the case] after the Paris attacks and the anti-Muslim feelings that are everywhere. What happened in Corsica seems to be a direct manifestation of that. So the initial sort of predictions that things would get worse are simply coming true because the reaction against Islam and against Muslims in France seems to be getting worse and worse. This could be controlled by a government that moderates and leads its people well, and tries to placate and educate, but it seems Hollande's government [is doing no such thing]. It has decided to use terms such as 'we are at war with Daesh (Islamic State).' In the French general mind to say that you're at war with Daesh means that you're at war with all Muslims. And that's a very bad way of going about it.
The statements, views and opinions expressed in this column are solely those of the author and do not necessarily represent those of RT.
You can share this story on social media: