Neil Clark's Sporting Edge: It's time Novak got some proper applause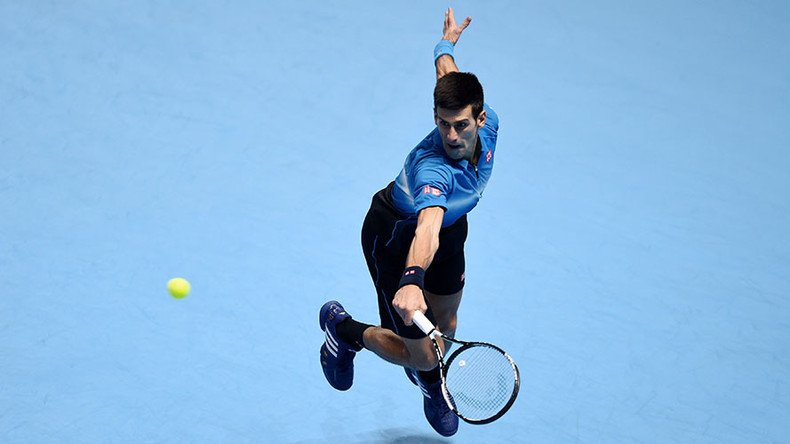 My good Serbian friends Svetlana and Predrag asked me the question that had long been on my mind as we drove through Belgrade on a dark November afternoon the week before last. "Why doesn't Novak Djokovic get the international acclaim that he deserves?"
Consider the facts. The Serbian tennis ace (no pun intended) has ended the season as the world number one for the fourth time in the last five years. 2015 was the ninth year running in which Djokovic has finished in the top three. This year he won three of the four Grand Slam titles- and was beaten finalist in the only Slam event he didn't win- the French Open. Djokovic has won 9 of the 20 Grand Slams contested since 2011, and has reached the final in 15 of them. He has reached at the least the semi-final of 19 of the last 20 Grand Slams. It's an amazing record of consistency which surely deserves greater recognition. And indeed more appreciation from spectators- who in Slam finals always seem to want Djokovic's opponent to win. In fact in this year's US Open final, Russell Fuller of the BBC described the crowd- which has heavily pro-Federer, as "the most partisan he (Djokovic) has encountered in a Grand Slam Final."
I think there's a number of reasons why Djokovic doesn't get his due. For a start he's from a former socialist country. Sports stars from Western capitalist nations are always more hyped - just think of the way David Beckham - who was by no means the greatest footballer in the world- has achieved global celebrity status.
It's true to say that with a few exceptions- for example Soviet and Romanian gymnasts of the 1970s and the 'Mighty Magyars' football team of the 1950s, sporting teams and performers from the 'wrong' side of Europe rarely get the praise they deserve. Sporting champions from the old eastern bloc tend to escape down the memory hole because of the lack of attention given to them in the Western media, and particularly in the US. Does anyone apart from devoted tennis fans and people in the Czech Republic remember Jan Kodes, winner of Wimbledon in 1973, and two other Grand Slam events?
Then there's the fact that Djokovic is not just from a former socialist country, he's from Yugoslavia/Serbia, a country demonized by Western elites for political reasons in the 1990s.
Politics shouldn't come into sport but alas it does if the sports person in question comes from a onetime 'official enemy' state and hasn't said the appropriately negative things about his country.
We've also got to say that Djokovic is not as good at self-promotion as some other players are. Just look at the way Roger Federer routinely steals the show. He did so when he was winning Slams turning up for matches in his own specially designed clothes, and still does now that he even though it's three years since his last major win.
In a Guardian article published after Djokovic's success in the US Open in September, Kevin Mitchell argued that the Serb will never get the recognition he deserves while 'The Fed' aka 'Sir Tennis' is still around.
Djokovic, unlike 'Sir Tennis', doesn't take himself too seriously. His Twitter account has the slogan 'Laugh as Long as you breathe, love as long as you live!' - https://twitter.com/DjokerNole. In his earlier days 'The Djoker' was known for his impressions of other players and he's still known as the Court Jester of international tennis.
But his lack of pomposity and his great sense of humor, while very refreshing, could be another reason why he doesn't get the respect he should.
I will never forget Federer's reaction to his shock defeat at the hands of Czech Tomas Berdych in the Wimbledon quarter-finals in 2010. Rather than indulging in fulsome praise of his opponent he said he was suffering from "a back and a leg issue," which hadn't been apparent during the match. In 2011, when Federer lost to Djokovic in the semi-final of the US Open he loftily declared: "It's awkward having to explain this loss because I feel I should be in the other press conference," and talked about how his opponent had hit "a lucky shot at the end."
While Federer is not the most generous of losers, he never shies away from saying what a great player he is. But while fans love 'The Fed', they are still too warm to the more modest Serb.
Hopefully that will change. If Djokovic continues to dominate the Grand Slams then crowds and the media will surely have to acknowledge him for the truly great champion that he is.
Football agents- nice work if you can get it.
Newly released figures show the astonishing amounts of money paid by the Premier League's top teams to football agents. In the period from September 2014- October 2015, clubs paid a total of £130m to agents, with Liverpool leading the way with payments of £14.3m. It's not just in England where the middle-men are raking it in. In January the Daily Telegraph newspaper unveiled the 20 most powerful agents in European football.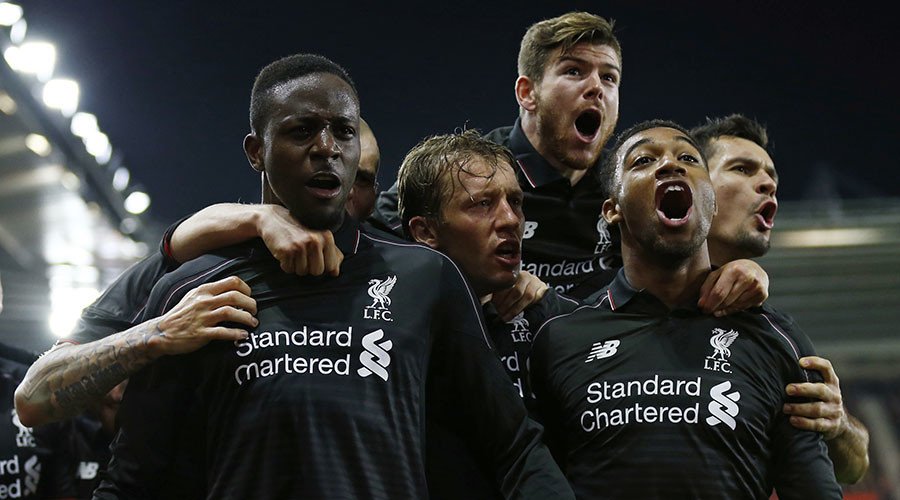 It is of course in these agents interest that players move around from clubs more frequently in the past- or at least talk about moving, to get the best possible deals. But we must not forget that at the end of the day, the money they get is coming from people who pay to watch football. The rise of super agents has also coincided with football becoming a very expensive spectator sport. In the 1980s, when I was at university in London, I went to at least one top flight match a week, sometimes two, on my student grant. But students would need to take out extra loans to do the same today. In 2011, it was reported that ticket prices had soared 1,000 percent in just two decades.
In 2014, a survey found that the average cost of the cheapest season tickets in England had risen by almost twice the cost of living since 2011.
For millions of people in England, football the so-called "People's Game", is now a sport they can no longer afford to attend. In 2013, QPR [Queens Park Rangers Football Club] manager Harry Redknapp blasted the role of agents, likening their activities to "gang warfare" as they battled each other to get their clients the "big money" move, which of course would net them millions.
Football never used to be so dominated by agents, and while it would be hard to put the genie back in the bottle, getting rid of the January transfer window would be a start to get some sanity back in the game.
The return of Frankie Dettori
It's been quite a year for Novak Djokovic and it's been an Annus mirabilis for jockey Frankie Dettori too. Three years ago, in December 2012, it looked to be game over for the 44-year-old Italian, famous for his flying dismounts, when he was suspended for six months for contravening drug rules.
Earlier that year his long relationship with Sheikh Mohammed, ruler of Dubai, came to an end after Dettori had ridden for the Sheikh's Godolphin operation's biggest rivals, Coolmore, in an important race. Dettori was left without a major patron and went freelance.
Even his biggest fans could not have predicted the glory that still lay in store.
A new book, 'Frankie', published by Racing Post Books, tells the story of Dettori's career and the way he managed to restore his fortunes when all seemed lost. In 2015, he won the Epsom Derby, and the Prix de l'Arc de Triomphe, Europe's richest horse race on board the horse of the year, Golden Horn. At Champions Day at Ascot in October, Dettori rode his 72nd winner which took his prize money past £4.8m for the season. "He almost was finished, less than three years ago when his career and reputation were in tatters. Yet, he has returned, louder, bolder, more vibrant, charismatic and brilliant than ever." enthused racing journalist Lee Mottershead.
The comeback of Frankie Dettori has been one of the great sporting stories of 2015.
Who will be the comeback king (or queen) of 2016, I wonder?
Remembering the great Graham Hill - 40 years on.
It was just before ten o'clock on a cold foggy late November night in 1975. The Piper Aztec light aircraft was headed for Elstree airfield in Hertfordshire, England, but in the poor visibility it hit trees at a golf course about three miles from its destination. The plane crashed to the ground and burst into flames killing the pilot and the five passengers. The news of the crash stunned and saddened millions of people across the world because the pilot of the plane was Graham Hill, the hugely popular former dual Formula One world motor racing champion, a sporting icon of the 1960s and 70s.
What added pathos to the tragedy was that Hill, who had bravely risked life and limb to race in Formula One during its deadliest years, had only retired from motor racing just months earlier, at the age of 46.
I still remember the night we heard of Graham Hill's death and the impact it made. My Sunday Express piece on Hill, and his legacy, can be read here.
But to finish off this week's Sporting Edge, a couple of anecdotes about this most charismatic of sporting legends.
Hill was an extremely witty public speaker. He once had to give an award to his team-mate and great rival Jackie Stewart. "He thoroughly deserved it. He's had a fantastic season" Hill said, before adding, "But for Christ's sake, lay off!" In October 1969, he was badly injured in the US Grand Prix and was interviewed from his hospital bed in his pajamas for a television sporting awards program. "I'd like to say how sorry I am that I haven't dressed for dinner" he quipped, later adding to the guests at the awards ceremony that he was looking forward to "a couple of little darlings" rubbing his bottom later. "If you can beat that, good luck!"
The statements, views and opinions expressed in this column are solely those of the author and do not necessarily represent those of RT.
You can share this story on social media: