Neil Clark's Sporting Edge: Euros football championship review - and more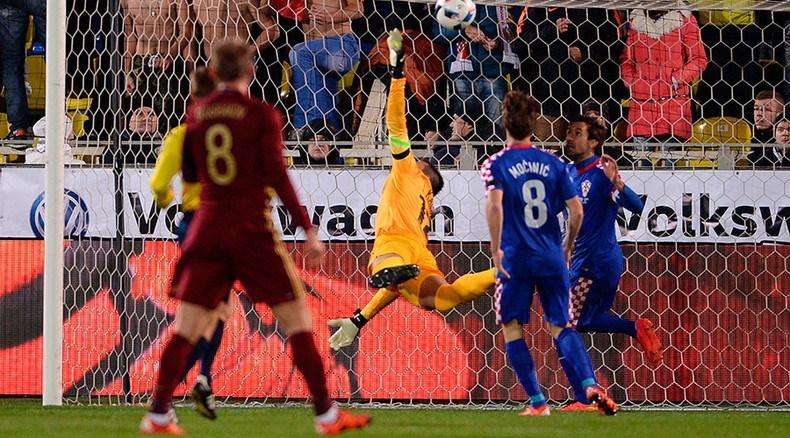 24 teams will be lining up in next summer's European football championships in France. When it was announced that the Euros were to be increased from 16 to 24 teams in 2012 I thought that it was poor move as it would make for a more boring tournament...
But now, I'm not so sure.
The qualifying, which many predicted would be dull, has been full of surprises. Who could have foreseen that the Netherlands - the third placed team in last year's World Cup would fail to even make the playoffs, or that Greece, the 2004 winners, and who made it through to the last 16 in the World Cup in 2014, would finish bottom of Group F?
For the first time ever we'll see Albania and Iceland, two teams who have been improving rapidly in recent years, in the finals of a major tournament. Hungary, a former football powerhouse, and twice World Cup finalists, will be appearing in the finals of a major tournament for the first time since the days of 'goulash communism'.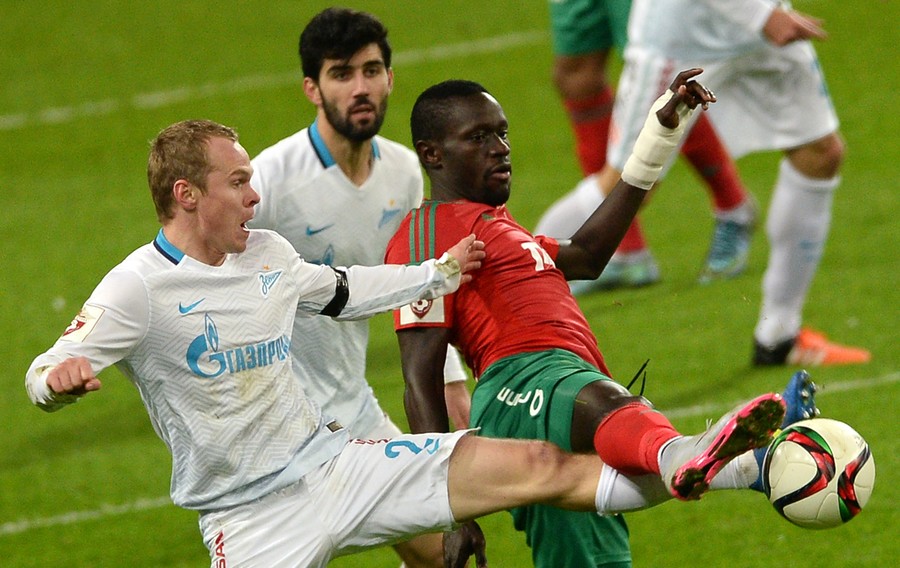 And for the first time since 1958, four countries from the British Isles will be playing in a senior tournament. Northern Ireland will be making their Euros finals debut, Wales are in the big time for the first time since the 1958 World Cup.
It's great for the long-suffering supporters of these countries that they'll finally get the chance to see their teams in action in a major finals.
Neutrals will be happy too that Sweden made it via the play-offs as it means we'll be able to see the brilliant Zlatan Ibrahimovic in action - for probably the last time in a senior tournament.
What will determine whether Euro 2016 is a footballing success will depend on whether teams go for it in the groups stages and try and get three points on the board in their first match and also how they approach the knock-out stages.
In the World Cup last year the groups games were generally excellent, but most teams went for 'safety first' in the knock-out rounds. The fact that four of the best third-placed teams in the group stages in next year's Euros will qualify for the knock-out stages, is a worry as it could encourage negative football - which was my main concern about expansion here

As to who's going to win - it's hard, even with the dangerous 'floaters' around, to look beyond the usual suspects. Germany, the reigning World champions, are sure to be there and thereabouts again, with the excellent Thomas Muller leading the attack. But they haven't totally impressed in recent matches - and at this stage, my marginal preference is for Spain. They've bounced back well after their disappointments in Brazil and looked very good in their recent 2-0 win over an England side that had won all ten of its matches in qualifying.
You won't get great odds about a Spain versus Germany final, but a repeat of the 2008 Euros decider still looks the likeliest scenario.
Formula 1 needs more uncertainty
The 2015 F1 season comes to an end with the Abu Dhabi Grand Prix on 29th November. But it won't be a nail-biting finale. Lewis Hamilton confirmed his third title, and his second in two years, after winning the US Grand Prix in October with three races to go. While taking nothing away from Hamilton's brilliance- the domination by Mercedes in the last two seasons makes one nostalgic for the more open championships of the past when the title often went down to the final race (as indeed it did in 2008 when Hamilton won his first title).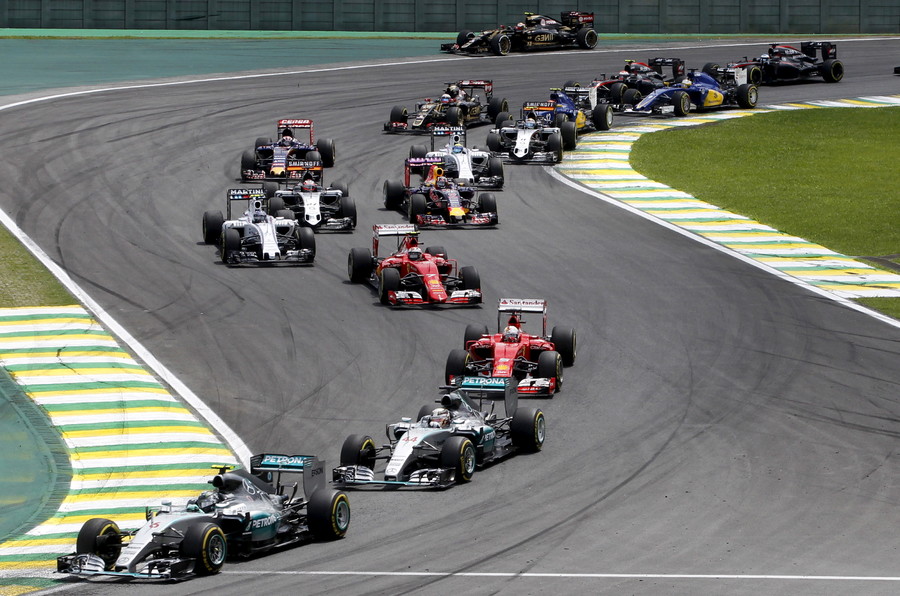 The dominance of Mercedes has been so great that in 2014 there were only three Grand Prix that were not won by either Hamilton and team-mate Nico Rosberg, and indeed there was only one race in which neither man finished in the top two. Rosberg, who was runner-up to Hamilton, finished 79 points clear of the third-placed driver Daniel Ricciardo, driving for Red Bull. In 2015, it's been a similar story-there's been only two Grand Prix that were not won by the Mercedes drivers. F1 supremo Bernie Ecclestone, speaking to Sophie Shevardnadze on RT after the Russian Grand Prix in Sochi, recognises the problem.
"I think, what our biggest problem is that you and I know pretty well who's going to be the World Champion this year. It can't be right. People come to watch racing, to watch anything, and they don't want to know the result before it starts. That's the rulebook that I want to tear up."
He continued:
"I want to tear that book up for that reason, because, although, Lewis (Hamilton) is very talented, his car is so much better than anybody else's... there might be a whole bunch of people down there, that are maybe as good as him, and they never going to be exposed for people to ever know: that's what's wrong."
Of course, the complaint that cars have become more important than drivers in F1 is not new. It first began to be heard in the late 1970s. 'What is called the world drivers' championship is, in fact, a car manufacturer's championship. It's still a challenge to the skills of the designers, but drivers are becoming irrelevant' lamented former World champion James Hunt in 1979.
In 2003, Damon Hill, another former champion, penned an article for the Daily Telegraph entitled 'Formula One running on empty' - attacking not just how cars had become too dominant, but team orders. "The only way to make F1 enjoyable again is for the untouchables to remember that 90% of viewers only want to look forward to a Sunday in front of the television watching highly paid egomaniacs fighting over a tin cup. I personally doubt if any of them care if Ferrari or BMW win. I think they are most likely to remember the driver," he wrote.
How true that is. If it means 'tearing up the rulebook' to make drivers, and not car design the most important thing about F1, then let's do it.
Chelsea Blues, Foxes in the hunt
Who could have predicted that at the start of the third week in November, Leicester City, many people's tip for relegation, would have more than the double the amount of points than league champions Chelsea, and be just one point from the top of the English Premier League?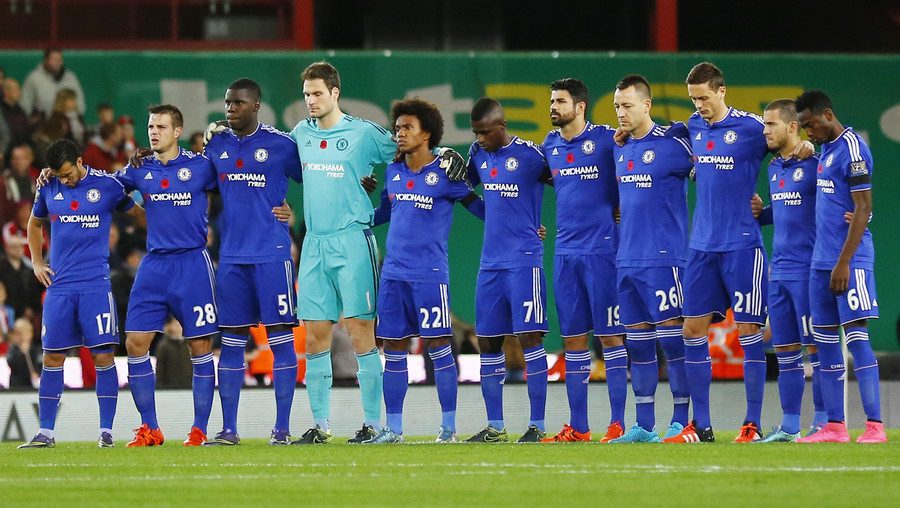 The excellent form of the Foxes has been as remarkable as the slump in form by champions Chelsea.
Leicester, who have only lost one match, lie third in the Premier League and Chelsea 16th.
What on earth's going on?
The causes of Chelsea's demise have been well aired in recent weeks. The season got off to a bad start with a loss to Arsenal in the Charity Shield and then the bizarre touchline bust-up between Jose Mourinho and team doctor Eva Carniero in the first match. There's been the loss of form of key players, noticeably Eden Hazard and Cesc Fabregas.
Terry and Ivanovic, usually so solid on defense, have looked past their sell-by date. Petr Cech's commanding presence has been missed in goal. Then there's Mourinho's past record to take into account. He tends to win titles in his second full season at a club (as he did again at Chelsea last year) but then things have deteriorated in his third year. This happened at Chelsea during his previous spell, and at Real Madrid. Does the Mourinho magic wane after year two? It certainly appears to have done at Chelsea this season.
Leicester by contrast have been on an upward trajectory since the beginning of April. On the morning of the 4th April, they were adrift at the bottom of the Premier League with just 19 points and were seven points from safety. Relegation looked assured. Then manager Nigel Pearson, realizing he had nothing to lose, release the handbrake and let his team, full of exciting attacking players, go out and express themselves.
The adoption of a more attacked-minded approach paid immediate dividends. Leicester won 7 and drew one of their last 9 matches and stayed up with something to spare. This season, under new Italian boss Claudio Ranieri, the Foxes have carried on where they left off.
They are currently the second top scorers in the division with 25 goals from 12 games and Jamie Vardy, the Premiership's top scorer has netted in the last nine top flight matches.
Leicester's brilliant Algerian winger Riyad Mahrez is the joint second top Premiership scorer with 7 goals and is also joint third in the assist charts.
The question is: How long can the Foxes stay in the hunt at the top of the table- and how long will Chelsea stay down?
For the Foxes, the fixtures have been relatively benign up to now. They've only played two of last season's top six- and significantly their only loss came when they played last season's third, Arsenal. But following Saturday's visit to lowly Newcastle, things get tougher for Ranieri's men. They've got to play four of last seasons' top five by the end of December.
Chelsea by contrast have had fairly demanding fixtures up to now, and although there's some tough matches to come before Christmas- such as Tottenham away- they've also got home games against Bournemouth, Sunderland, Watford and Norwich (on Saturday) before the end of the year. Not easy games (here's no such thing in this year's Premiership), but certainly ones where you'd expect Chelsea to pick up at least three wins.
On December 14, Leicester - the Premiership's most improved team and Chelsea - the biggest underachievers - clash at the King Power Stadium. Defeat for Chelsea there and you could forgive Claudio Ranieri, the man who Chelsea owner Roman Abramovich sacked to make way for the 'Special One' eleven years ago, a wry smile.
Follow Neil Clark's sports feed on Twitter@MightyMagyar
He also tweets@NeilClark66

The statements, views and opinions expressed in this column are solely those of the author and do not necessarily represent those of RT.
You can share this story on social media: