'Russia's campaign against terrorists in Syria inciting retaliation'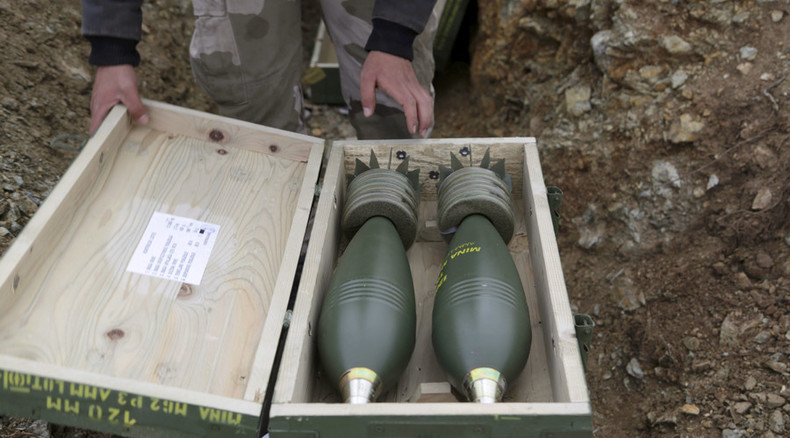 There can be no negotiation with ISIS because their intent is just to invade and continue their violence, says Catherine Shakdam, from the Institute of Middle Eastern Studies in London.
Twenty-three people were killed and at least 65 injured on Monday in the Syrian city of Latakia after militants fired mortars near a university and a bus stop.
READ MORE: 23 killed, 65 injured by shelling in Latakia city, Syria – reports
RT: The suggestion from Syria is that the Al-Nusra Front carried out this attack. Is that what you think?
Catherine Shakdam: There is a possibility, of course. Militants have received immense aid over the past few months, the so-called moderates... And I think that Russia's intervention in Syria and the systematic targeting of radicals' bases and ability to carry out such attacks have been damaged and therefore they are trying to retaliate. I think that the main idea that needs to be taken from this is that they are targeting again a religious minority, and they are targeting the Alawites who are mainly supporters of President Bashar Assad in Syria.
That means to me that we have now radicals going after Assad's political support system and then trying to use civilians to do that. Now what I found very interesting is that it comes at such a time when Washington is increasingly calling for the deposition of Assad and trying to see how they can angle their intervention in Syria to target Damascus and the central government. I find it very critical and very interesting to see that in [yesterday's] attack is in essence achieving just that.
RT: How big a threat is Al-Nusra in the region? How does it compare to ISIL?
CS: A lot of the time people tend to say that there are less radical among the radicals in that they are less bloody and bloodthirsty. ISIS has a liking for a grand display of violence, beheadings and such. I think that Al-Nusra is a bit different in that radicals stay radicals - the ideology that they are basing their ideology upon is violence… based on hatred and ignorance.
RT: We've heard reports of members of so-called 'moderate' groups trained by the US joining the ranks of Al-Nusra. Is that an inevitable outcome?
CS: … I think we need to be very careful as to who we call 'moderates,' because then we are basically allowing ourselves to think that radicalism can be somehow justified or tolerated, and that is not the case; it should never be the case. The only way forward would be exactly what Moscow has been doing and Iran calling for – which is the annihilation of the ideology itself, and of course targeting the military ability on the ground.
There could be no negotiation, or try to open up negotiations, with such people, because their intent is just to invade and continue their violence, and this is what they have been doing. Whenever the US or Western allies have allowed them some space within which they could move they have carried such attacks and… systematically targeted civilians. We can't allow them. We have to suffocate these people. And that means cutting their phones, cutting off their military aid, and of course trying to target the ideology. I don't think that we could think in terms of trying to contain this – this is not containable now, we need to really attack it. I think that Russia understand this and so far has been doing a great job, which is why they are retaliating right now – because they are feeling a danger.
The statements, views and opinions expressed in this column are solely those of the author and do not necessarily represent those of RT.