'Big move in the right direction': Snowden may see travel restrictions ease after EU vote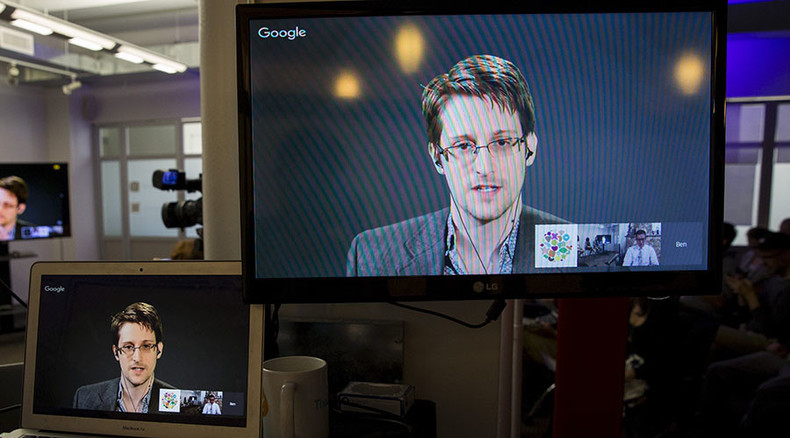 The EU resolution declaring former NSA contractor Edward Snowden a "human rights defender" may open some doors for the whistleblower to travel freely to some European states, despite the witch hunt against him, analyst and political columnist Ted Rall told RT.
RT: The resolution is calling Snowden a "human rights defender" – that is a far cry from ... John Kerry who said that Snowden has betrayed his country. What kind of a reaction do you think we will get from Washington? Are they going to accept this?
Ted Rall: Well they have already indicated that nothing has changed as far as they are concerned. Mr. Snowden has reached out on a number of occasions to the US government and offered to come back and even accept jail time, if he is allowed to have a fair trial, which appears to be a condition that the US is not willing to grant. Even though the whole world appears to be on Mr. Snowden's side, it does not appear that the US has gotten the message.
RT: What do you think the significance of the timing of the announcement is?
TR: It is certainly interesting. The US is back on its heels on a number of fronts, not least Syria, on the global stage in terms of the foreign policy. So I would not make much [of it] in terms of the timing though.
I mean, granted that this EU vote does not have the force of law, but nevertheless it is something that the EU countries are expected to take very seriously. And if this vote had taken place back in June 2013, it is possible that Mr. Snowden would have been able to make it to Havana or even onward to Ecuador, his initial destination, when he ended up getting stuck in Moscow after Hilary Clinton 'turned off' his passport. So he might not even be in Russia today.
It certainly opened up the possibility of him traveling to Ecuador and any country in Europe without the fear of extradition. And it also begs the question as to what might happen relative to Julian Assange.
RT: What does it mean between the relationship between the US and the EU?
TR: Well certainly there is going to be tension there. There was tremendous pressure on the part of the US, [and] on its NATO allies in the EU to vote against this. And that is why it was a close vote. I think without US pressure the vote would have been far more lopsided. It shows that the US is not always able to get its way, particularly not when it is very clearly not on the side of the angels. By any objective standard Mr. Snowden is one of the great heroes of our time, taking tremendous personal risk and sacrificing a lot in order to make Americans and citizens of the world aware of the massive law breaking underway by the NSA and other government entities. So it just shows that sometimes the right wins.
RT: What would this resolution mean for other hacktivists, whistleblowers? And for example Julian Assange, how is he different from Snowden?
TR: I would certainly hope to see a similar vote in the near future. Mr. Assange has been trapped in that embassy in London for entirely too long. And it is long overdue for him to either...the Swedish government either needs to formally charge him with these sexual improprieties, or they need to drop the charges and allow him to travel freely. This has gone on way to long.
RT: In the short term how do you think this is going to benefit Edward Snowden?
TR: It certainly is a massive PR coup when the EU votes in your favor at the objection of the USA. But aside from that there now might be a practical ability to now travel freely at least to some European countries. I would imagine that his first step would be to reach out to various countries in Europe to see if he will be able to travel without the fear of extradition or any charges being filed against him in those countries. And I would be surprised if he would not get a favorable answer from at least a few of them.
RT: Is this a significant blow for the whistleblowers, perhaps not around the world yet, but certainly around Europe? Would you think that they would think we have people on our side now, we have some kind of protection?
TR: I don't think it really rises to the level of full-fledged protection. As I said earlier this is not a formal EU vote. This is a resolution, it is non-binding. But it is certainly a big move in the right direction, and the next move will be something more serious and more binding. If I were a whistleblower wondering whether or not to act, I would not take this as an indication that everything is safe. The water might not be quite warm enough to swim in but it is getting warmer.
The statements, views and opinions expressed in this column are solely those of the author and do not necessarily represent those of RT.