'Game-changer': European Parliament votes in favor of 'dropping charges' against Snowden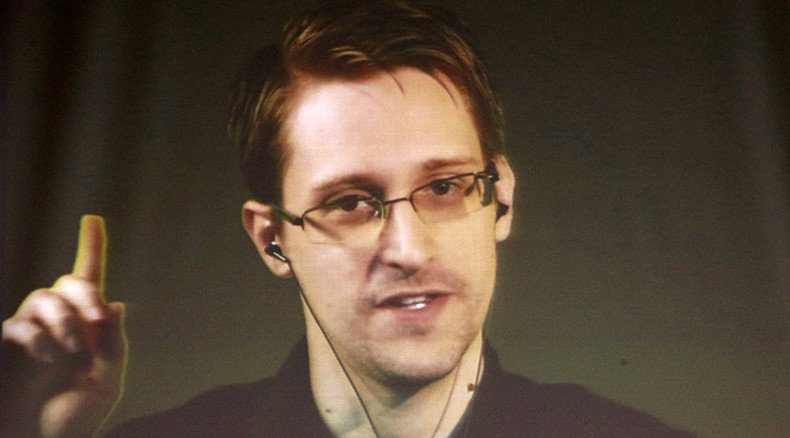 The majority of European Parliament members have voted in favor of asking constituent states to grant protection to whistleblower and former NSA contractor Edward Snowden, who has described the move as a 'game-changer' and a 'chance to move forward'.
MEPs have urged EU member states to "drop any criminal charges against Edward Snowden, grant him protection and consequently prevent extradition or rendition by third parties, in recognition of his status as whistle-blower and international human rights defender," a European Parliament press release stated.
The call was not unequivocal, however, with 285 MEPs voting for the motion and 281 against, showing just how divided the European political elite remains on the issue.
Still, it's a victory for Snowden, who sees the result of the voting as a "game-changer."
"This is not a blow against the US Government, but an open hand extended by friends. It is a chance to move forward," he wrote on Twitter.
Even a slim majority voting in favor of Snowden means a lot, according to Anatoly Kucherena, Snowden's lawyer in Russia.
"The resolution of the EU parliament is recognition of Edward's [Snowden] merits to the mankind, his courage and honesty of his position," he said as cited by the Interfax news agency.
The European Parliament thoroughly studied Snowden's leaks and in March 2014 adopted a resolution to protect the personal data of EU citizens.
"The European Parliament's inquiry into Edward Snowden's revelations of electronic mass surveillance was the most comprehensive investigation completed to date. This work needs to continue to ensure that civil liberties are defended on the internet too," Claude Moraes of the Progressive Alliance of Socialists and Democrats (S&D), Chair of the Civil Liberties Committee and rapporteur on mass surveillance said.
The MEPs now say they are dissatisfied with the lack of action taken following their inquiry. The Thursday resolution, which said that not enough had been done to tackle mass surveillance, received a wider backing with 342 voices for it, 274 against and 29 abstentions.
"EU citizens' fundamental rights remain in danger" and "too little has been done to ensure their full protection," the MEPs said.
The Parliament has also called on the European Commission to "immediately take the necessary measures to ensure that all personal data transferred to the US are subject to an effective level of protection that is essentially equivalent to that guaranteed in the EU".
The EU's parliament is worried about "recent laws in some member states that extend surveillance capabilities of intelligence bodies" – including in France, the UK and the Netherlands.
It is also concerned about "revelations of mass surveillance of telecommunications and internet traffic inside the EU by the German foreign intelligence agency (BND) in cooperation with the US National Security Agency (NSA)".
The MPs also called on EU bodies to elaborate a strategy aimed at increasing levels of technological independence, improving online privacy, democratizing control over intelligence activities and rebuilding trust with the EU.
The problem of personal data protection has been in the spotlight since 2013, when former NSA contractor, Edward Snowden, disclosed mass surveillance programs used by the US intelligence services. Snowden was granted asylum in Russia. He is facing a number of charges in the US, including theft of government property and violating the Espionage Act.
You can share this story on social media: