Turkey's 'cleansing of traitors' will continue if Erdogan gets majority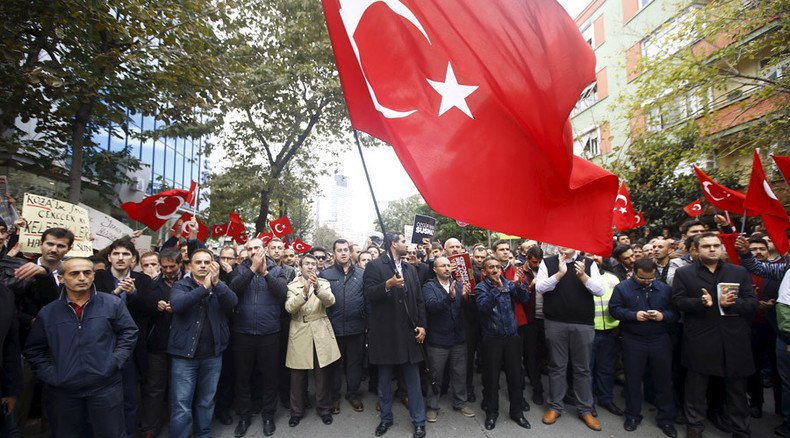 The fundamental thing is that the polarization of Turkey is only going to continue, and I don't see how Erdogan is going to get his majority in the parliament, says Middle East expert Bashdar Ismaeel.
Just days ahead of parliamentary elections in Turkey, police stormed the headquarters of an opposition media company Koza Ipek, a move that critics say shows Ankara becoming more hostile to criticism.
RT: Ankara's chief prosecutor's office said the raid is linked to suspected "terrorism financing" and "terrorist propaganda." What are these accusations based on?
Bashdar Ismaeel: I think these accusations have had a similar tone to previous raids. And it is important to mention that this isn't a one off; there have been a number of raids over the last couple of years. I am not sure of how much basis these accusations really have, but it's been a way for the AKP to justify such raids by linking it to terrorism. In [Recep Tayyip] Erdogan's own words, he's "cleansing of traitors." He clearly feels these actions are justified even though it is obviously condemned by Europe and the US.
RT: The election is going to take place on November 1. Is this one of the reasons for the raid?
BI: I can't see how it is a coincidence that it's just a couple of days before a vital election – and let's face it, this election is a snap election. This is probably a second and may be the last chance for Erdogan to get his majority that he has been craving… he craves to change the constitution to afford the presidency more powers. I am very doubtful at this stage. I have no doubt this is linked to the elections themselves. The underlining element here behind these raids is, obviously, the opposition. But the opposition here is not a certain opposition party. It is Fethullah Gulen and his Hizmet movement. They've been locked for a number of years - Erdogan and Gulen have been locked in this war in the background. In Erdogan's own view this as 'a state within a state' that he's been looking to purge for quite a while. He sees it as a conspiracy and maybe he is trying to kind of shake that sentiment just before these vital elections.
RT: Is the raid likely to have an impact on other Turkish media outlets?
BI: There have already been some indications that other media outlets will be targeted after the elections. I think after what happened in the last couple of days, if the AKP do get the majority, if they do get their stint at one party rule, I will have no doubt that they will continue these 'cleansings', as they call it. As I mentioned before they see it as a justified action. They see it as conspiracy within government to almost have a coup and they have accused Gulen very much of being at the forefront of it even though he is obviously in exile in America.
READ MORE: Turkey threatens 'whatever necessary' to combat Kurdish autonomy 'mindset' in Syria
I think that the fundamental thing here is that the polarization of Turkey is only going to continue. I don't see how Erdogan is going to get his majority. I think after these events, and you can see how the tension on the street is being stoked, I don't see how Turkey is ever going to be unified. It has already got a war against the Kurds; it's got the Islamic State problem and now obviously all these actions against the opposition. So I do see further polarization in Turkey.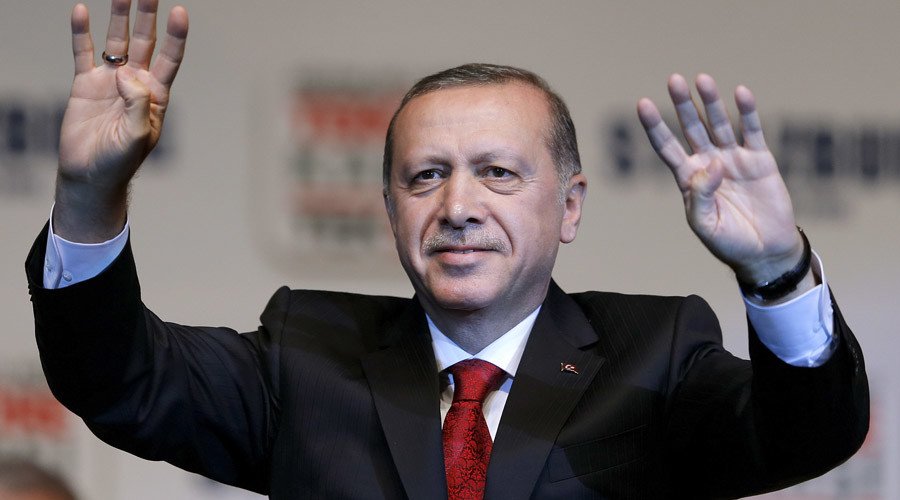 The government wanted to take control of newspapers and television stations just days before the election because they are scared of not being able to manipulate elections, says Yusuf Kanli, coordinator of the Press for Freedom project of the Association of Journalists.
RT: Why did the police conduct a raid on the headquarters of the channel?
Yusuf Kanli: The pretext is: the government inquiry into the financial records of the company apparently was so good that those investigating the company's record said: "It is so good something fishy must be going on here."
It is impossible to understand this logic: everything is so good therefore the company must be taken over. This is, of course, nothing. It is just a pretext, an alibi. They just wanted to take over or place under trustee control two newspapers and two television stations just days before the election. Why? Because they are scared of the probability of not being able to manipulate the elections perhaps.
RT: Do you consider the prosecutor's order to replace the firm's board of directors with a trustee panel legal?
YK: Of course, technically it is legal. But if you look at who are the board of trustees they are all AKP party people, former municipal senior people, former executives of the municipalities, former known pro AKP party figures. Whereas, trustees must be trustworthy people indifferent or who should not come under direct orders of the government. Or what? This is a clear indication of an evil intention.
RT: What impact will the raid have on the November 1 elections?
YK: Hopefully, it will not have much impact because there are some other still independent, semi-independent press institutions in the country. And we are still able to voice our objections to what is happening here. But the fact that just days before an election so many newspapers and television stations can be placed under trustees - just because they are critical of the government -shows the intolerance to criticism in this country.
LISTEN MORE:

The statements, views and opinions expressed in this column are solely those of the author and do not necessarily represent those of RT.
You can share this story on social media: