Times of Troubles: How anti-Russia 'experts' change their tune to suit the market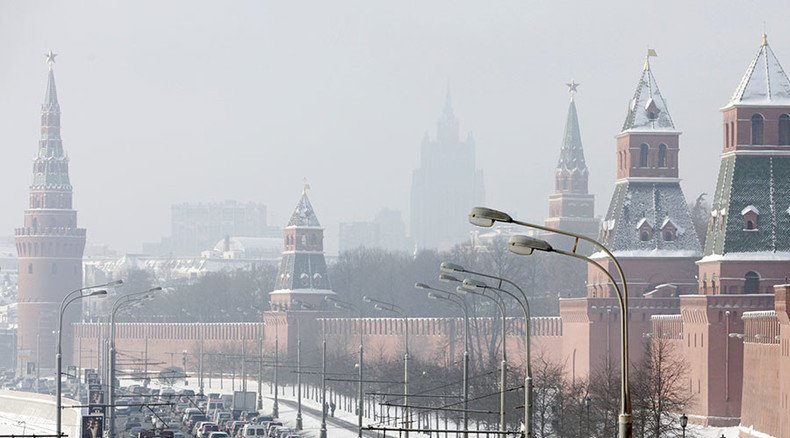 Recently, The Moscow Times - the Russian capital's only English-language daily - has been on something of an anti-RT crusade. Could this stem from frustration over RT's success?
Like the British rock band The Smiths, opinions of RT can 'oscillate wildly'. Pundits hope to convince their readers with harrowing stories that RT is about to take over the world. On other occasions, RT is casually dismissed as an outlet that nobody watches or reads.
Amusingly, it seems that both narratives can apparently co-exist in the same publication.
The Moscow Times has always been a rather interesting journal. Beginning life in the dying days of the USSR as a small bi-weekly called the Moscow Guardian, it was originally a genuine attempt to create a world class daily newspaper in Europe's largest city. Since its 1992 launch, a motley crew of journalists, liberal arts graduates and chancers has passed through its doors. Some have loved Russia, others have hated it.
READ MORE: Revealed: US NeoCons, military contractors sponsoring anti-RT propaganda
Occasionally, domestic Russian experts have slammed The Moscow Times for its strong opposition to most Russian government policy. Israel Shamir of Izvestia dubbed it a "militant anti-Putin paper, a digest of the Western press with extreme bias in covering events in Russia."
Its current editor Nabi Abdullaev conceded this point in 2014, saying that "biased journalism (against Russia)… robs the West of its moral authority." However, Abdullaev held firm in the paper's stance against Russia's current leaders, calling them "cynical."
Does this anti-RT crusade stem from frustration over RT's success? Web analytics service, Similiarweb, confirms that RT enjoys 54.5 million unique monthly visits, compared to The Moscow Times' 1.3 million.
Interestingly, according to Alexa, 29 percent of Google searches linking to their site were actually looking for "Moscow Time." Presumably most of those users were devastated to learn that they weren't accessing the Russian version of the speaking clock.
If comparison to RT seems a bit unfair, Russia Insider - founded only last year on a shoe-string budget - is hot on Moscow Times' heels with over 600,000 monthly visits. Furthermore, Russia Insider's stats don't benefit from it being confused with a time-keeping device.
Going to America
In the past few months, The Moscow Times has carried various dubiously researched anti-RT hit-pieces. For example, Daria Litvinova has tried to convince her audience that RT, Sputnik and other Russian state media outlets are weaker than is widely thought. Hence, she claims, Russia will not be able to convince the West about the necessity and effectiveness of Russian airstrikes in Syria.
READ MORE: Load of bullhorn: RT pulls wool over Washington
Litvinova quotes Vasily Gatov, calling him "a Russian media analyst and visiting fellow at the USC Annenberg Center on Communication Leadership and Policy in California." Gatov was employed at state-owned RIA Novosti before it was disbanded in 2013. Could he possibly have a personal grudge against Russian media and the state which replaced his former concern? He's recently been quoted by Bloomberg, the Daily Beast and Politico, criticizing RT.
Just before that, in the same pages, Professor Konstantin Sonin wrote that "RT is a mock-up of the real thing." After stepping down from Moscow's Higher School of Economics in December, Sonin emigrated to America and now teaches at the University of Chicago.
READ MORE: 'Western media behaving like propaganda machine to support government interests'
A few weeks earlier, The Moscow Times published an op-ed by Maria Snegovaya, the fiercely pro-western Vedomosti columnist and a PhD. student at Columbia University in the US. The Moscow Times - in common with myriad other media – seems to believe that the only Russians qualified enough to analyze the country all reside across the Atlantic.
A tangled web
Snegovaya quotes Andrew Foxall from Britain's extremist Henry Jackson Society. This think tank"believes that only modern liberal democratic states are truly legitimate." In other words, it doesn't recognize China, the world's largest economy, or Saudi Arabia, the West's number one Arab ally, as "truly legitimate states."
Not content with that, Snegovaya then cites Kevin Rothrock, an American anti-Russia activist. Rothrock is employed by Meduza, a Russian-expat led website which refuses to declare its funding.
Prior to landing his gig at Meduza, Rothrock used his Global Voices column to call it "the coolest thing to hit online Russian journalism in recent memory." In his "come and get me" plea, Rothrock delivers such gems as "it's been up and running for less than a day, but Meduza already has a small cult following" and "because of Meduza's hybrid design (it aggregates! it originates!), the website's methodology has been a cause for curiosity (sic)."
Snegovaya presents Rothrock as a Russia expert. Rothrock recently used a fake Dmitry Kiselev Twitter account to source a recent Global Voices commentary. He almost got away with it too, until Russian blogger Korobkov called him out on it.
She also uses Michael Weiss and Peter Pomeranstev as references. Pomerantsev has built an entire career out of interchangeable tirades against Russian media. Weiss formally worked for the Henry Jackson Society. The Khodorkovsky family, who claim to fund Weiss' Interpreter project, are also alleged to be Meduza's mysterious backers. Furthermore, Snegovaya writes for Khodorkovsky's Institute of Modern Russia. Connect the dots and you understand that the world of anti-Russian activism is quite small.
Flip-flopping
Now, this is where it gets funny. Three weeks after Snegovaya's piece was published, the US government's lavishly funded broadcaster RFE/RL carried a major warning of the success of Russian media's Syria coverage. Who does RFE/RL quote to validate their position? One Maria Snegovaya.
In a few weeks, Snegovaya has made a 180 degrees shift in stance. Of course, it suits The Moscow Times to portray RT as feeble, in order to distract from the size of its own readership. On the other hand, RFE/RL, with 610,000 monthly visitors to its English-language portal, needs to create the impression that RT is a major threat. That helps with agitating for funding increases. Its parent, the BBG, has a state-funded budget of $733 million and has requested $751.5 million in 2016, for what is primarily a combination of radio and online services. By contrast, RT's 2016 allocation is less than half that.
READ MORE: RT International hits 3mn 'likes' on Facebook, leaving MSM in its wake
There are increasing attempts to attack Russian media and RT through "experts" like Snegovaya, who write for US think tanks and alter their opinions with great frequency. So long as the overall narrative remains "Russia and RT bad, America/NATO/West good," anything goes.
As James Petras explains in a current Eurasian Review article: "The Western media has backed every oligarch, gangster and fraudster who has gone on trial and been convicted during Putin's term in office. The propagandists tell us the reason for this affinity between the Western media and the gangster-oligarchs is that these convicted felons, who claim to be 'political dissidents' and critics of Putin's rule, have been dispossessed, and jailed for upholding 'Western values'.
Nobody is accusing exiled Russian journalists, academics and activists of being gangsters or fraudsters, but the attitude is similar. As long as they remain anti-Kremlin, they will stay in the Western media's favor.

Note: As this Editorial was being processed, The Moscow Times made some major announcements. The newspaper will, in the future, appear only once a week, rather than daily. However, it shall retain its web presence.
Meanwhile, the paper's editor, Nabi Abdullaev has resigned.
The statements, views and opinions expressed in this column are solely those of the author and do not necessarily represent those of RT.
You can share this story on social media: