A new thaw? EU and Russian relations slowly warming?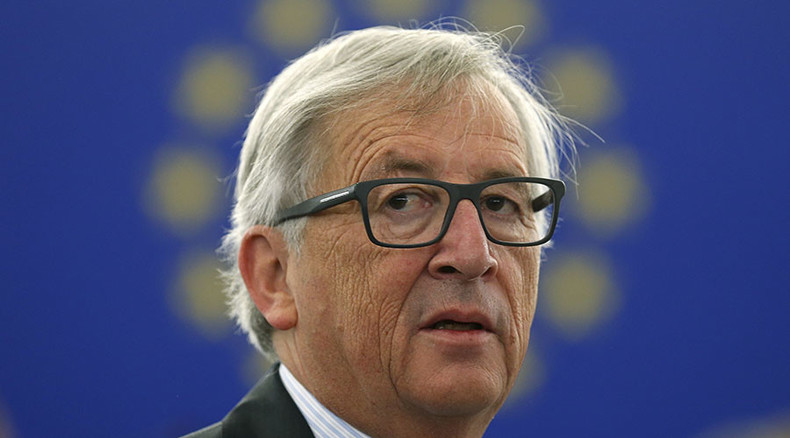 The European Commission chief's stance on improving relations with Russia has been building up for a while with the growing effects of economic sanctions and many in the EU approving of Russia's actions in Syria, says journalist Bryan MacDonald.
European Commission President Jean-Claude Juncker said Thursday that Europe should improve its relationship with Russia and not let EU policy be dictated by Washington.
READ MORE: Turning point? EU Commission head says relations with Russia 'must be improved,' US 'can't dictate'
RT: Does this mean an EU-turn concerning relations with Russia and Europe?
Bryan MacDonald: I think like a giant tanker when Europe changes course the direction has to be moved very slowly. I think that this has been building up for a while. It is not like [Jean-Claude] Juncker woke up yesterday morning and said: "I am going to say this." I think there has been silence for the last month or two about a number of things that affect the relationship between Europe and Russia: there have been more protests from farmers in the EU, there has been more disgruntlement among industrialists, at least, at the Russian market, there have been more and more negative comments about Ukraine's lack of effort to introduce reform to tackle corruption. You know, it is been building up for a while. And I think as well that secretly - or maybe not so secretly - a lot of powerful Europeans approve of Russia's actions in Syria. Remember, Europe is getting the effects of the Syrian crisis in terms of the migrant or refugee crisis. And America is largely untouched. So, obviously many people in Europe would be in favor of anything that might stymie that.
RT: Why the sudden shift? Is it surprising that it coincides with the start of Russia's operation is Syria?
BM: No, like I said, there are many in Europe who approve of Russia's actions in Syria. A lot of European countries and individuals in Europe don't understand why after three or four years of NATO policy in Syria things are actually getting worse. Another thing worth remembering too is: a lot of people in Europe are probably getting fed up with being told what to do by the Americans. Only yesterday the US Senate thanked Victoria Nuland of Euromaidan fame and the cookies for "swimming upstream to make things happen in Ukraine." And that obviously doesn't tell you what the line that we were all fed that it was some kind of spontaneous revolution or coup organized by the Ukrainian people. And it obviously means the Americans are further admitting that they orchestrated the change of governance there and the collapse of a democratically elected government. I mean, a lot of people in the EU will not be greatly happy with that. Another thing worth mentioning is the impact on European farming of the Russian countersanctions to the initial EU sanctions against Russia. It is common knowledge that poultry and dairy prices are falling to the floor in Europe. Here, in Ireland they is growing discord amongst the Irish Farming Association. Many farmers are in danger of getting into severe financial difficulty over this. And many people are asking what is the necessity of these sanctions – what is it got to do with Irish, French and Spanish farmers what is going on in Ukraine.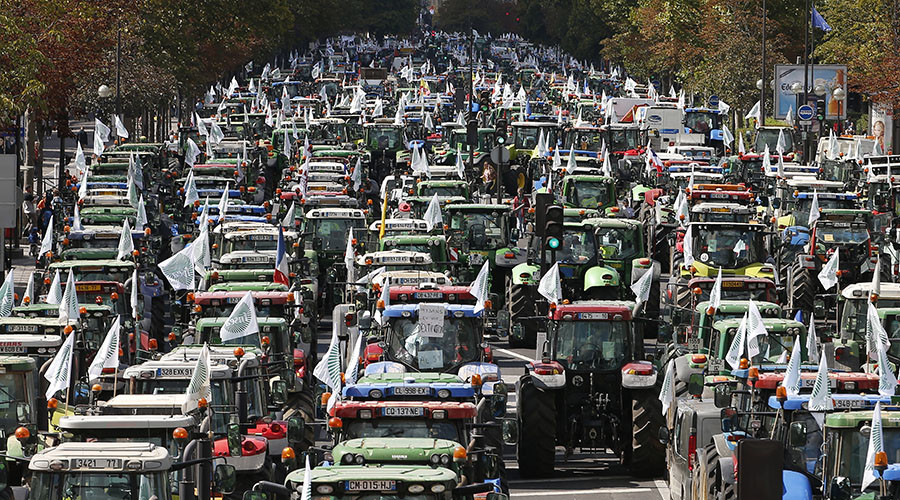 RT: We've heard from Victoria Nuland that the US hopes the EU will follow suit if sanctions are prolonged against Russia. How does this relate to recent statements?
BM: The comments from Juncker are obviously very interesting because of whom he is – the head of the European Commission. He has basically made two significant statements there: one is that "Russia is to be treated with more respect," and secondly that: "We cannot allow our relationship with Russia to be dictated by Washington." This is hugely significant. It will also be very interesting to see what happens over the next few days and weeks, with comments from Francois Hollande and Angela Merkel because they are ultimately, and especially Merkel, the people who call the shots in Europe. You will get a lot of criticism of this stance by the UK, for example, but nobody really cares what they think.
LISTEN MORE:
The statements, views and opinions expressed in this column are solely those of the author and do not necessarily represent those of RT.
You can share this story on social media: