'ISIS using human shields hoping Russia would make mistake'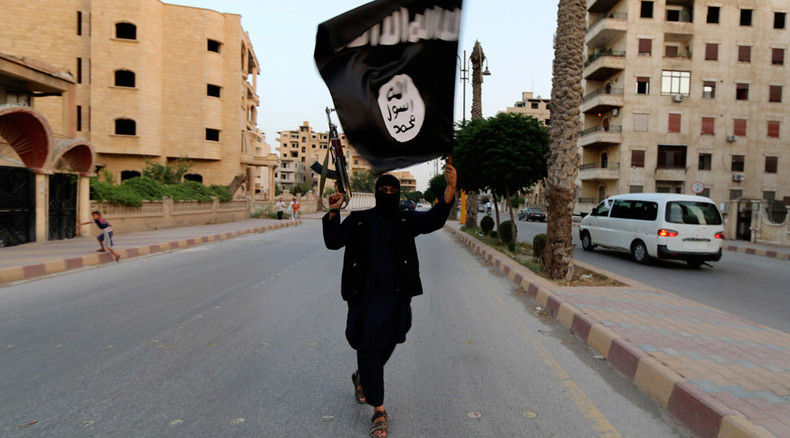 The whole point of Islamic State's tactic of hiding in mosques and using human shields is to try to make Russia look bad hoping the military would make an error, says Doctor Max Abrahms of Northeastern University in Boston.
The Russian Defense Ministry has been open in providing the latest information on its anti-terrorist campaign in Syria to the media. Islamic State militants are hiding in mosques and using locals as human shields since they know the Russian air force would never target civilian areas, the Russian Defense Ministry revealed on Tuesday.
READ MORE: ISIS in Syria using mosques as shelters, civilians as shields – Russian Defense Ministry
"It is not at all surprising, but it is worrisome. This is what terrorist groups do. Terrorist groups play dirty, they don't play fair, they try to exploit the population, they hide within it, they use human shields. The whole point is to try to make Russia look bad. What they are hoping is that Russia will not be selective in its use of violence, that the military will become impatient and make some sort of an error," Doctor Max Abrahms, assistant professor in the department of political science in Northeastern University in Boston told RT.
"We saw just this past week in Afghanistan where the US forces blew up a hospital in Kunduz. And look how bad that made the US look. I think that IS is hoping for the exact same effect in Syria. This is really just what terrorist groups do all over the world, but there is no question that it makes targeting much more difficult. And the Russians are going to have to be very patient and very selective because they do not want to fall into this trap," he added.
Daoud Khairallah, Professor of International Law at Georgetown University says Islamic State would resort to "all kinds of violations" of international law, humanitarian law and the laws of war.
"Whatever ISIS did is outside the realm of international law, especially humanitarian law. ISIS has been decapitating its prisoners; it has been violating every norm of international conduct," says Daoud Khairallah.
However, he went on, it's countries that support ISIS which should be held accountable for the situation.
"ISIS would not be accountable as such; it is not an international entity. It is those countries that support, that facilitate the work of ISIS, that help the recruiting of ISIS [militants] - these countries should be held accountable in the serious investigations about how ISIS is funded, how it is operating, and who is facilitating its moves between countries, especially with respect to foreign fighters for ISIS. This is where accountability should lie, this is where the international community should be moving," he said.
Meanwhile, Moscow has been facing criticism after it launched its anti-terrorist air campaign in Syria in cooperation with Syrian government troops. According to the Russian Foreign Ministry, the global media are intentionally distorting the objectives of the Russian air operation in Syria.
READ MORE: From Day 1 of Russian anti-ISIS op in Syria MSM launched anti-Moscow information campaign - FM
John Wight, a writer and political analyst, shared his opinion on what the Western media hopes to achieve by further speculation on the campaign.
LISTEN MORE:
"I think the ferocity of the media campaign that has been unleashed in the West against Russia holds sway the significance and the very high stakes involved in the conflict itself, because what we are seeing happen right now is the end of Western hegemony in the Middle East, the end of the West's domination in the Middle East, the end of Washington unipolarity. This is reflected in their ire towards Russia – the efforts to undermine Russia's intervention," he said.
"But what they fail to understand and acknowledge is that Russia doesn't want to be there, Russia doesn't want to be flying airstrikes in Syria at this present time, Russia has no choice, because the mantle of leadership had to be taken off a Western alternative, which had done nothing but saw a disaster after disaster…"
The statements, views and opinions expressed in this column are solely those of the author and do not necessarily represent those of RT.