From Day 1 of Russian anti-ISIS op in Syria MSM launched anti-Moscow information campaign - FM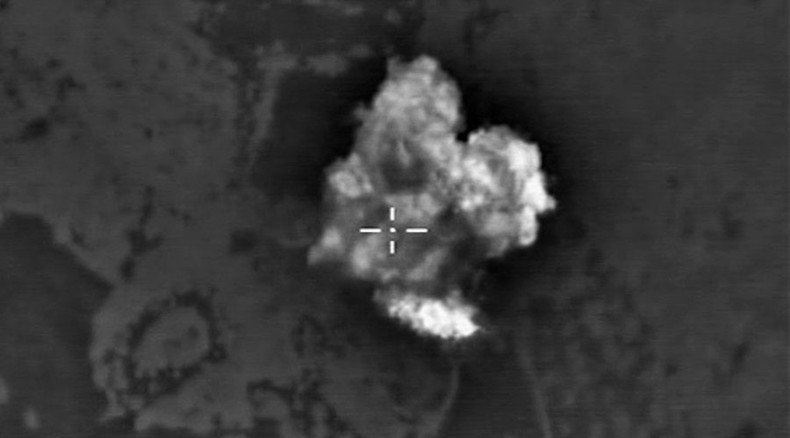 The global media are intentionally distorting the objectives of the Russian air operation in Syria, said Maria Zakharova, spokesperson for the Russian Foreign Ministry.
Follow RT's LIVE UPDATES on Russian anti-terror op in Syria
"From the very beginning of the military part of the Russia's counter-terror operation in Syria, which was initiated after the official request of the government of that country, international media launched a powerful anti-Russian campaign," Zakharova said.
The main accusations voiced by the global media against Russia are of the alleged illegality, irrationality and ambiguity of its actions in Syria.
"We face various accusations, namely securing primarily Russian interests in the region, allegedly disguised with fighting Islamic State and other terror groups," Zakharova said.
Almost immediately Russia was slammed for alleged civilian victims and children's deaths, the Foreign Ministry's spokesperson said.
"The claims are illustrated with photos and videos that actually either are outdated or have no relation to the subject or the region," she pointed out.
READ MORE: RT fact checks 4 media fails on Russia's anti-ISIS op in Syria
Maria Zakharova recalled Moscow's reaction to the 9/11 terrorist attacks in the US, pointing out that Russia was one of the first countries that offered Washington help.

"We perceived the pain of the American people as our own. When Washington declared there was a challenge to their national security, we, knowing what terrorism really is, we supported the US in all ways without posing questions whether those terrorists were bad or good," the spokeswoman said.
She urged all countries to maintain direct contact with Moscow to avoid any ambiguities or uncertainties about Russia's operations in Syria.
"When it is 'possibly, probably or it seems,' you can always pick up the phone and make it clear with us," Zakharova said, adding that Moscow is open to have consultations at "any moment."
Russia is not planning to join the US-led antiterrorist coalition, as it views its actions as illegitimate since neither the UN Security Council nor the Syrian government have given their approval for military actions inside the country, Zakharova also said.
READ MORE: Putin: Claims Russian jets killed civilians in Syria emerged before airstrikes started

"We cannot take part in unlawful operations. We stood the same ground 10 years ago, at the time of the Iraqi campaign – and we were proved right," Zakharova said. "Our stance remains unaltered: we won't take part in unlawful campaigns. With both the UNSC's decision and Damascus consent's missing – we are staying out of this."
Russia has launched its air operation in Syria to protect its national security interests, the Foreign Ministry's spokeswoman stressed.

"It is a true matter of national security for us. We have lived through this [terror] and we do not want the situation with international terrorism to repeat [in Russia], it's too painful for us," Zakharova said.
The Russian Defense Ministry is demonstrating an unprecedented level of openness lately, particularly when it comes to the operation in Syria, the spokesperson noted.

"We're open to contacts of military experts and in case there are any concerns – we're ready to look into them," Maria Zakharova said.

The spokesperson ruled out any possibility of a ground operation of the Russian military in Syria.
You can share this story on social media: