UN human rights fail: Saudi Arabia to 'investigate themselves' over Yemen war crimes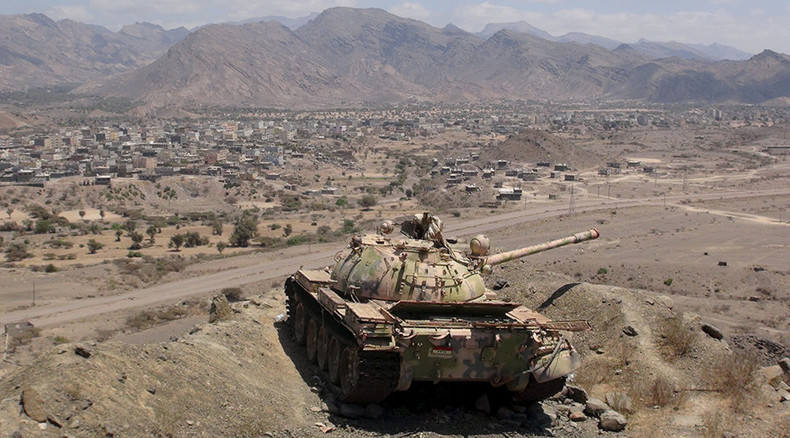 The UN decision to support Saudi-led resolution to set up a national inquiry into human rights violations in Yemen, gave the right for one of the world's worse human rights abuser to investigate itself, human-rights activist Ajamu Baraka told RT.
RT: Why do you think the Saudi proposal has been chosen over that of the Netherlands?
Ajamu Baraka: Because the Saudi proposal was a de-politicized proposal that in effect gave the Saudi authorities the right to investigate themselves. It was an outrageous decision made by the UN Human Rights Council. The Saudis were able to achieve something that even the Israelis were unable to achieve and that is to stop this body from carrying out its responsibility to protect the Charter and to protect the human life and human rights.
RT: Amnesty International says that Saudi-led actions in Yemen should be regarded as war crimes. Do you think anyone will ever be held responsible?
AB: In this present era of international lawlessness there is a good possibility that the Saudi war crimes will escape any kind of real accountability. We see a situation now where states are able to engage in activities that a decade ago they would have been roundly condemned. But now this type of activity is being normalized. There appears to be no real international accountability. Therefore, states like the Saudi government feel no hesitation to pursue their own so-called national interest, even if it means violating international law.
RT: In an interview to RT Arabic, the UN's special envoy for Yemen described the situation in the country where 21 million people are in need of humanitarian aid. What should be done in your view to improve the situation?
AB: It defiantly needs addressing because what we have is a humanitarian crisis, a humanitarian crisis that can just be put at the foot of the Saudi authorities. We have to look at the fact that the Saudis have not been operating by themselves. They pulled together a coalition of states that theoretically are involved in this massive crime, including the USA, that participates in a naval blockade that stops any kind of real humanitarian assistance reaching the people of Yemen.
READ MORE: Over 500 Yemeni children killed during 6 months of Saudi airstrikes – UNICEF
The Americans, we know, have provided logistical support, target information to the Saudis. And we know that the Saudis are utilizing American-supplied weapons. So when we talk about the crimes being committed in Yemen, we have to connect those crimes with all of those forces involved that are complicit, including the US.
LISTEN MORE:
The statements, views and opinions expressed in this column are solely those of the author and do not necessarily represent those of RT.
You can share this story on social media: