Western leaders not attending China parade – 'moral mistake'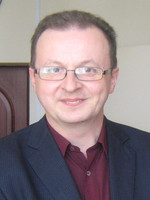 Dmitry Babich was born in Moscow, in 1970. He has worked for various media outlets for 25 years, including The Moscow News and RIA Novosti news agency. He is currently working as a political analyst at Sputnik International, and is a frequent guest on BBC, Al Jazeera, CNN commenting on international affairs and history.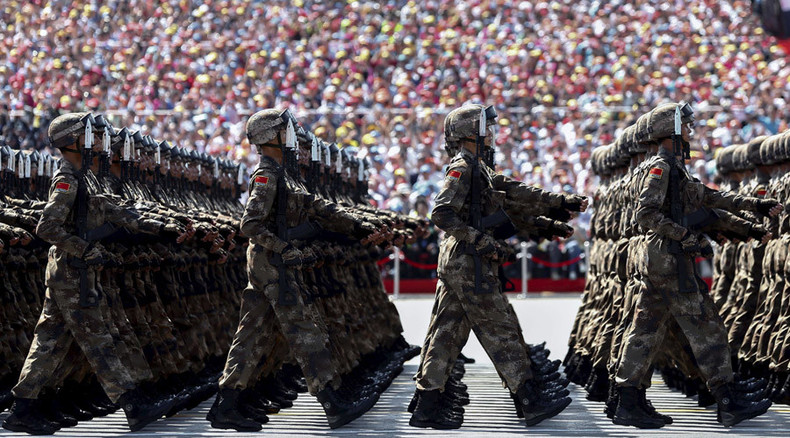 There seems to be a certain policy Western leaders pursue by not attending events that serve to unite the planet – the Sochi Olympics, the European Games in Baku, Moscow May 9 celebrations and now the Chinese WW2 victory parade, says political analyst Dmitry Babich.
China marked the 70th anniversary of the defeat of Japan in World War II by holding an enormous military parade on Thursday. Dozens of foreign leaders, including Russian President Vladimir Putin, attended the event on Beijing's Tiananmen Square.
READ MORE: China marks 70th V-Day anniversary with spectacular parade (PHOTOS, VIDEO)
RT: This parade is a massive event. Over 80 per cent of the equipment displayed has never been seen before. What are your geopolitical implications and suggestions here?
Dmitry Babich: I think that the implications are clear - the Western world is missing. They say they don't want to participate in something that they call militaristic. But let's remember, China suffered tremendously during WWII. Three million Chinese soldiers died, and a great number of civilians which we still don't know. And the Japanese aggressors were driven out of China, not by prayers, but by tanks, artillery, soldiers. So I think that Chinese have the right to have a parade on this day. And this is the first parade that they have in 70 years to commemorate this day. Before, parades were only [held to mark] the establishment of People's Republic of China in 1949.
LISTEN MORE:
It is a rare event, and it is a shame that the Western leaders didn't come, because we were all allies – the Americans, the British, the Chinese, the Russians - in fighting the German Nazis and the Japanese nationalists during WWII. The Japanese behaved roughly in the same way as Germans in Asia during this war, and we defeated them together. In China this war is called The Great Anti-fascist War. I love the name - it reflects what happened then very clearly.
RT: World leaders always say that world history must be remembered. Why has so much changed when it comes to alliances and people not showing up to this?
DB: I think that is a certain policy - that the Western leaders didn't show up not only for this parade – they didn't show up for the parade in Moscow on May, 9; they didn't even show up for the European Games in Baku just recently. What was it so bad that Azerbaijan did? Why they didn't attend the Games?
READ MORE: West's snub of Baku European Games reminiscent of Sochi
I think it is a certain policy and Russian President Vladimir Putin had an explanation for it - right before arriving in China he gave an interview to Xinhua news agency and to the Russian TASS news agency – he said that it looks like the Western world is losing its dominant role in global affairs and it's desperately trying to keep the power, the power that is slipping away. Sometimes the Western leaders get sort of nervous and they make these moral mistakes. I think what happened today when the western leaders didn't show up for this parade - it is moral mistake.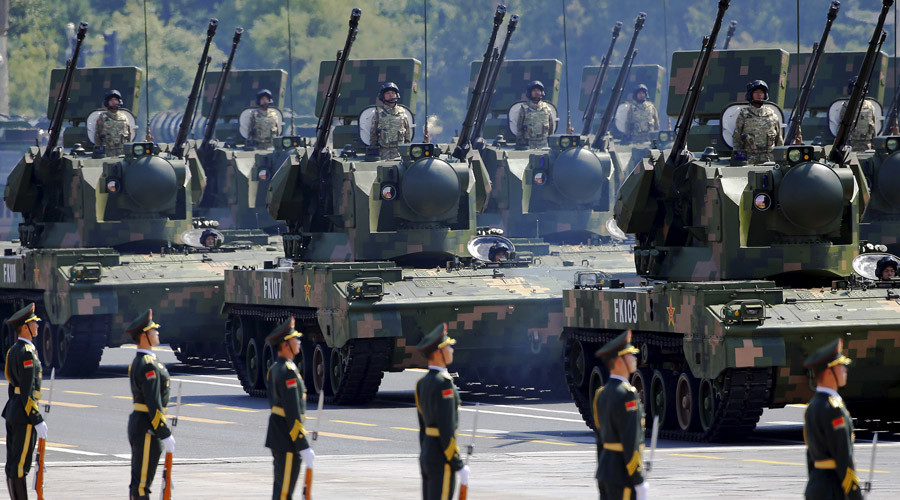 RT: The former UK Prime Minister Tony Blair was attending the parade as well. How do you read that?
DB: I think that Mr. Blair has absolutely no scruples. After the Iraqi saga and after everything he said afterwards, I think we can expect anything from him. But look, he was not dissuaded from coming. It is not Russia and China that are pushing the Western world away – it is the Western world that is trying to push everyone else away from the scene... I think that Mr. Obama or Mr. Cameron are becoming sort of no fun persons...
We have 12,000 Chinese troops marching and representatives of 27 other countries. But look at the pattern here: the Western leaders didn't attend the Sochi games in Russia, they didn't attend the games in Baku, they didn't attend the May 9 parade in Moscow, they are not attending now. They are destroying some of the events that kept the planet together- Olympic Games keep the planet together; the victory over Nazi Germany and militaristic Japan- these events keep us together. Even the Germans and the Japanese acknowledge that it was not a victory over them - it was the victory over their ideologies.
The statements, views and opinions expressed in this column are solely those of the author and do not necessarily represent those of RT.