Twitter helping politicians delete tweets - 'blow against transparency'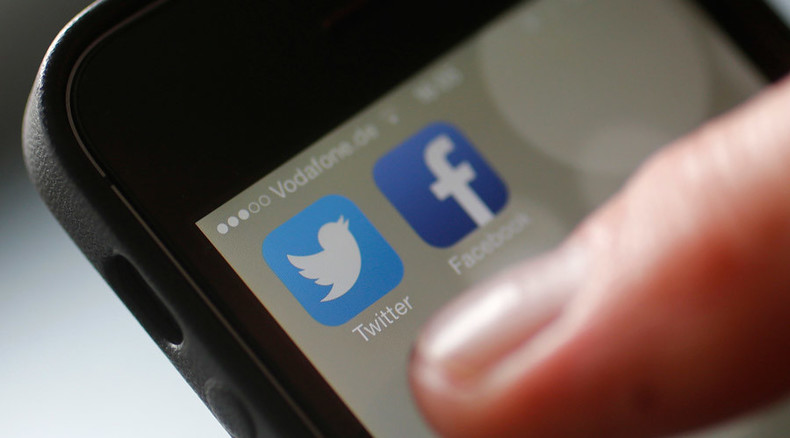 Politicians often become embarrassed over tweets leaking information they'd prefer to be hidden, says Gerald Horne, author and historian. Twitter helping them to delete such posts is a blow against transparency, he adds.
Twitter has shut down websites which contained deleted tweets by politicians from 30 countries. The social network said it was the result of "thoughtful internal deliberation." The decision, however, caused public outcry with government watchdog groups saying that it erases the public record.

RT:What do you think about the twitter decision to shut down websites that archive politicians deleted tweets, is it legal?

Gerald Horne: It is a clear blow against transparency. And I must say that I cannot separate this action from Twitter, from the fact that not only Twitter but many other silicon valley based internet giants have been under pressure from the United States authorities for various reasons. Twitter, as you know, is based in San Francisco, California. Its stock prices have not been doing very well lately which makes it more susceptible to being pressured by the US authorities. And in any case you may know that Twitter decided in June to begin deleting the tweets of US-based politicians and only moved recently to begin the same practice with regard to politicians in other countries, not to mention diplomats in other countries. This is a blow against transparency. It is also a blow against history because historians use such records to recount what has happened in the past. This in many ways blinds historians and makes their work much more difficult.
RT:So do you think that politicians are really interested in deleting their tweets? What are they afraid of?
GH: Sometimes they have itchy finger when it comes to typing out tweets and they become embarrassed subsequently about what they have written because oftentimes they can leak out information that later on they will prefer to keep hidden. Now, Twitter is lending them a hand and helping to delete from official inspection past tweets that they may now find embarrassing.
It is interesting to think about the psychology of Twitter. That is to say one can reach a mass audience so quickly. And the psychology of politicians who oftentimes are ego-driven is to immediately feel that their immediate thoughts are worthy of inspection. So they type out a tweet and then there is a backlash and then they want to delete the tweet. And now Twitter is helping them accomplish that devious purpose.
RT:But all other users can delete their tweets. Shouldn't the same rules apply to every person?
GH: Not sure I agree with that. Any other person using Twitter is not necessarily in charge of the government budget, is not necessarily wielding political power, is not necessarily influencing the lives of thousands if not millions. So I think that the politicians should be held to a higher level of accountability. And I think Twitter is helping to curb accountability by allowing for the deletion of tweets.
RT:Is it possible to do something in such situation?
GH: …Twitter, as I said, is a corporation whose stock is going down rather rapidly. It has had a change of leadership at the top in recent weeks and months. I dare to say that if Twitter users began to deluge Twitter with their tweets and e-mails protesting this recent move, they will be in for retreat sooner rather than later.
The statements, views and opinions expressed in this column are solely those of the author and do not necessarily represent those of RT.
The statements, views and opinions expressed in this column are solely those of the author and do not necessarily represent those of RT.
You can share this story on social media: