'Turkey not so much interested in fighting ISIS'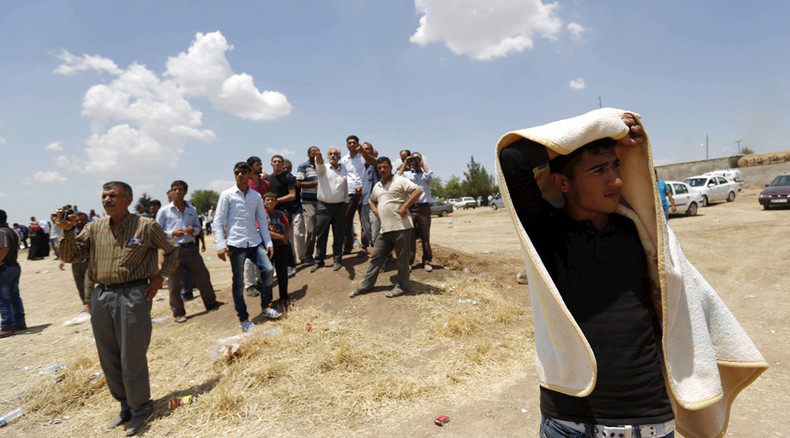 The plan to fight together against ISIS is very logical and the Turkish government should take part in it, but apparently they have a different agenda and turn a blind eye to the fighters moving through Turkey into Syria and Iraq, Middle East journalist Karin Leukefeld told RT.
A roadside bomb killed eight soldiers in south-east Turkey on Wednesday. The Kurdish Worker's Party is thought to be behind the attack. Meanwhile, two gunmen were arrested for shooting outside a palace in central Istanbul.
RT: The attacks are the latest in a spike in violence in Turkey - how big a security concern is this for the country and the region as a whole?
Karin Leukefeld: It's definitely a huge problem for the civil society there, for the people. They have already experienced a lot of violence from neighboring countries - Syria and Iraq – now the violence, the war comes back to Turkey we must say. [For the] last two years they were in a process of discussing with the Kurdish movement a peace agreement and for more political partitioning in the political process. Now everything is rolling back, it's a big rolling back.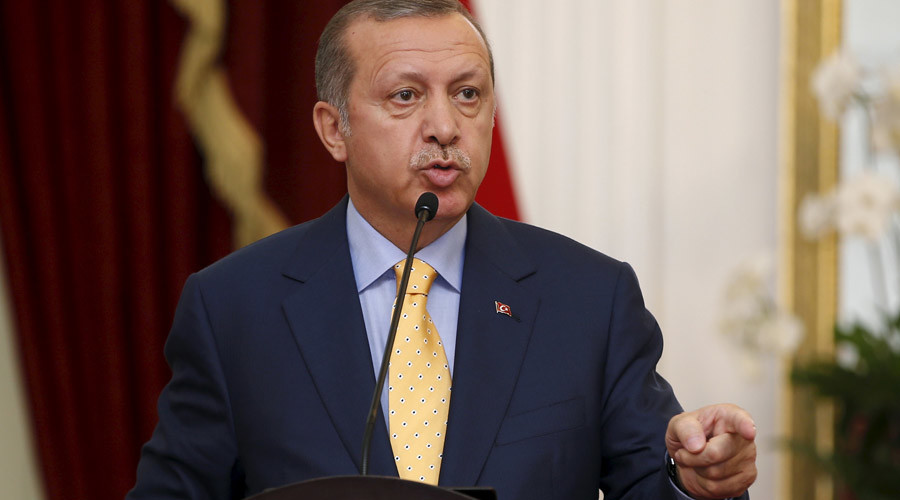 RT: Do you see a resolution to this?
KL: The problem is the politics of Mr.[Recep] Erdogan, I think. He doesn't accept the strengthening of the Kurdish movement also in Parliament. We had the Parliamentary elections a short while ago, and they gained a lot of seats in the Parliament, Kurdish HDP [Peoples' Democratic Party]. Now Erdogan seems to roll them back, he used the violence which came over from Syria and from Iraq; he used it to turn it around and to attack the Kurdish movement. What he wants is to have new elections... and he hopes by all this violence, which he is aiming against the Kurds - to regain more seats for his party, the AKP [Justice and Development Party] which lost considerable amount of seats in the last elections.
RT: How does it complicate the fight against Islamic State (IS, formerly ISIS/ISIL)?
KL: I'm afraid the Turkish government is not really so much interested in fighting IS. I think it's been clear over the last two years that Turkey turned a blind eye on all these fighters, which moved through Turkey into Syria, into Iraq, weapons as well, ammunition as well. I'm not very convinced that the AKP is really interested in a common fight against IS. We should not forget that AKP is an Islamic movement, is an Islamic party, and organizations of political Islam are closer to them than secular movements like the Kurdish movements, or even like the secular government in Damascus. The plan to fight together against IS is very logical. The Turkish government should take part in this, but they have a different agenda. So I think they are still some time ahead to materialize.
The statements, views and opinions expressed in this column are solely those of the author and do not necessarily represent those of RT.