'Bangkok blast: ISIS link unlikely'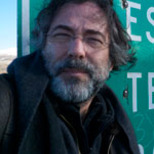 Pepe Escobar is an independent geopolitical analyst. He writes for RT, Sputnik and TomDispatch, and is a frequent contributor to websites and radio and TV shows ranging from the US to East Asia. He is the former roving correspondent for Asia Times Online. Born in Brazil, he's been a foreign correspondent since 1985, and has lived in London, Paris, Milan, Los Angeles, Washington, Bangkok and Hong Kong. Even before 9/11 he specialized in covering the arc from the Middle East to Central and East Asia, with an emphasis on Big Power geopolitics and energy wars. He is the author of "Globalistan" (2007), "Red Zone Blues" (2007), "Obama does Globalistan" (2009) and "Empire of Chaos" (2014), all published by Nimble Books. His latest book is "2030", also by Nimble Books, out in December 2015.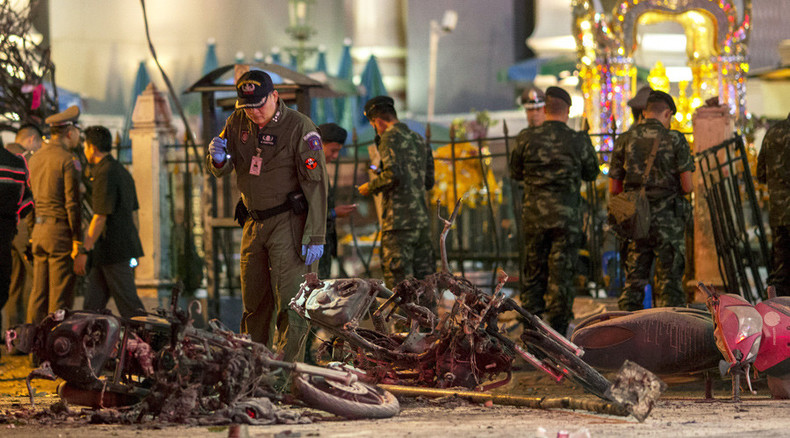 The bomb explosion in Bangkok is a disaster for Thailand's tourism industry, and is more likely to be an inside-job rather than ISIS, which prefer to attack Western or Middle Eastern capitals, said Asia Times correspondent Pepe Escobar.
"At the moment, the strongest possibility is an inside job- that means one of the Thai political fractions," Pepe Escobar told RT.
READ MORE: Bombing rocks tourist area in Bangkok, 22 dead & scores injured
RT: What's the situation like now in the Thai capital?
Pepe Escobar: Now it's calm, but they are not coordinating their message very well. The Prime Minister, General Prayuth [Chan-o-cha] said that a CCTV suspect has been identified. But his Defense Minister [Prawit Wongsuwan] like one hour before that said that this suspect was a completely different character. So one of them could be a Red Shirt affiliate, according to the Prime Minister. According to Defense Minister, it was an Arab-looking man who left a package standing right in front of the shrine, and then a CCTV camera captured him talking on the phone, and he left in a hurry. So what we're getting from the Prime Minister and from the police and the Defense Minister is completely different. The investigation - I think they are trying to coordinate their message in the investigation at the moment.
RT: It's believed the attack targeted foreigners. Do you think tourists are now top of the terrorists' hit-list?
PE: This is a very complicated answer, because it ties in with the enormously complex Thai political situation at the moment. Yes, because the Erawan Shrine is in the middle of the Bangkok tourist area: it's close to a five-star hotel, there is a luxury mall across the street, it's popular not only with Western tourists, but specially with Asian tourists, because it is Hindu temple… it is also important as a shrine for Thais, as well. You have performances by dancers, people go there offering incense or flower garlands asking for wishes for their loved ones. So it is in extremely bustling area.
What the current government - which is by the way a military dictatorship since May 2014 - are saying at the moment is true; it was targeted against foreign tourists. If you read the list of the dead [foreigners]… they are all Asians from Hong Kong, from China, from the Philippines.
In terms of the tourism industry in Thailand this is an absolute disaster. I've been here for the past few months, again I'm here on and off all the time, I'm a partial resident of Thailand, and I've seen it myself. The tourists here now are not mostly Europeans, like it used to be, they are mostly Asians - they are from the Persian Gulf, from China, from Singapore, and from all other Asian countries. Thailand at the moment is in economic crisis - very, very serious. The only thing that is growing here is the tourism industry. Two thirds of the GDP of Thailand in 2015 will come from tourism. In terms of a Buddhist country- we in the West cannot even imagine how horrible it is.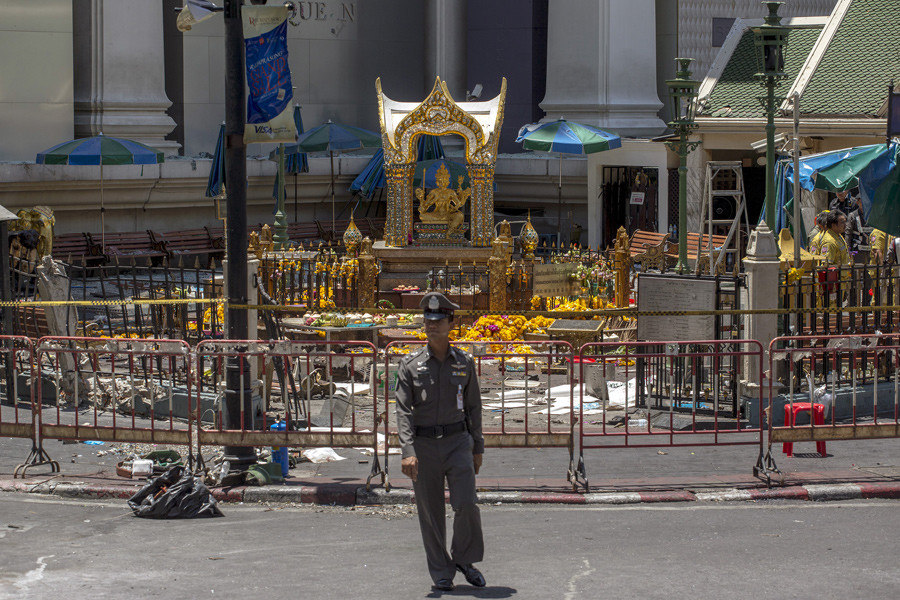 RT: There's a major struggle for power in Thailand as well. Will this terror attack have an impact on that?
PE: Of course, because it is directly related to it. Depending on where the investigation leads, if they find that it's an Arab looking man... It's crazy, because it is a one block from where I live, there is a little Middle East- people from all over the Middle East including possible Salafi Jihadists - they are mingling here in Bangkok. It's very easy to travel to and from Bangkok. This is one thing that would connect this to international terrorism. I don't think that's the deal.
READ MORE: Moment of deadly bomb blast in Bangkok caught on camera (DISTURBING VIDEO)
I think it's totally related to the Thai political fractions struggling for position here. …Basically it's still the Red shirts against the Yellow shirts. The Red shirts are controlled, let's put it this way, by the exiled Prime Minister Thaksin Shinawatra, who was convicted for corruption. He is outside of the country, he is plotting a comeback. The military don't want him to come back. They think that if he comes back he is going to monopolize Thai politics all over again.
At the same time, there is the royal succession. One day before the horrible blast in Bangkok yesterday, you had 300,000- 400,000 people biking all across Bangkok in Blue shirts - that is the official color of the Queen of Thailand [Sirikit]. The King [Bhumibol Adulyadej] is dying, the Queen is very ill, the Crown Prince [Maha Vajiralongkorn], 63 years old, is being groomed for power. There are a lot of factions positioning themselves for the succession which some people, of course the military wanted this way. But some people even inside the military are not so fond of. So it's an incredibly messy and very, very sad situation.
The statements, views and opinions expressed in this column are solely those of the author and do not necessarily represent those of RT.