Moment of deadly bomb blast in Bangkok caught on camera (DISTURBING VIDEO)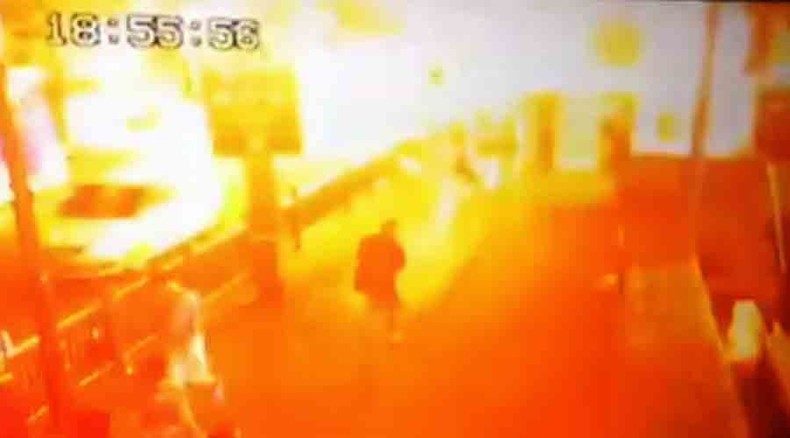 A bomb explosion in the center of the Thai capital, Bangkok, which killed at least 22 people, including foreigners, has been caught on video. The blast took place near the Erawan Shrine, a popular tourist attraction.
Police said that the explosion involved a motorcycle bomb. More than 80 people have been injured by the blast, according to local media.
A police car and ambulances hurried to the Rajprasong intersection, where the bomb exploded at around 7 p.m. local time (1200 GMT). It is reported that body parts were scattered all over the area.
Police have found at least one more bomb in the area, the Bangkok Post reports.
The Erawan is a world-famous shrine to the Hindu god Brahma visited by thousands of pilgrims and tourists every day.